Retailers slapped with stiff fines over button batteries in Halloween novelties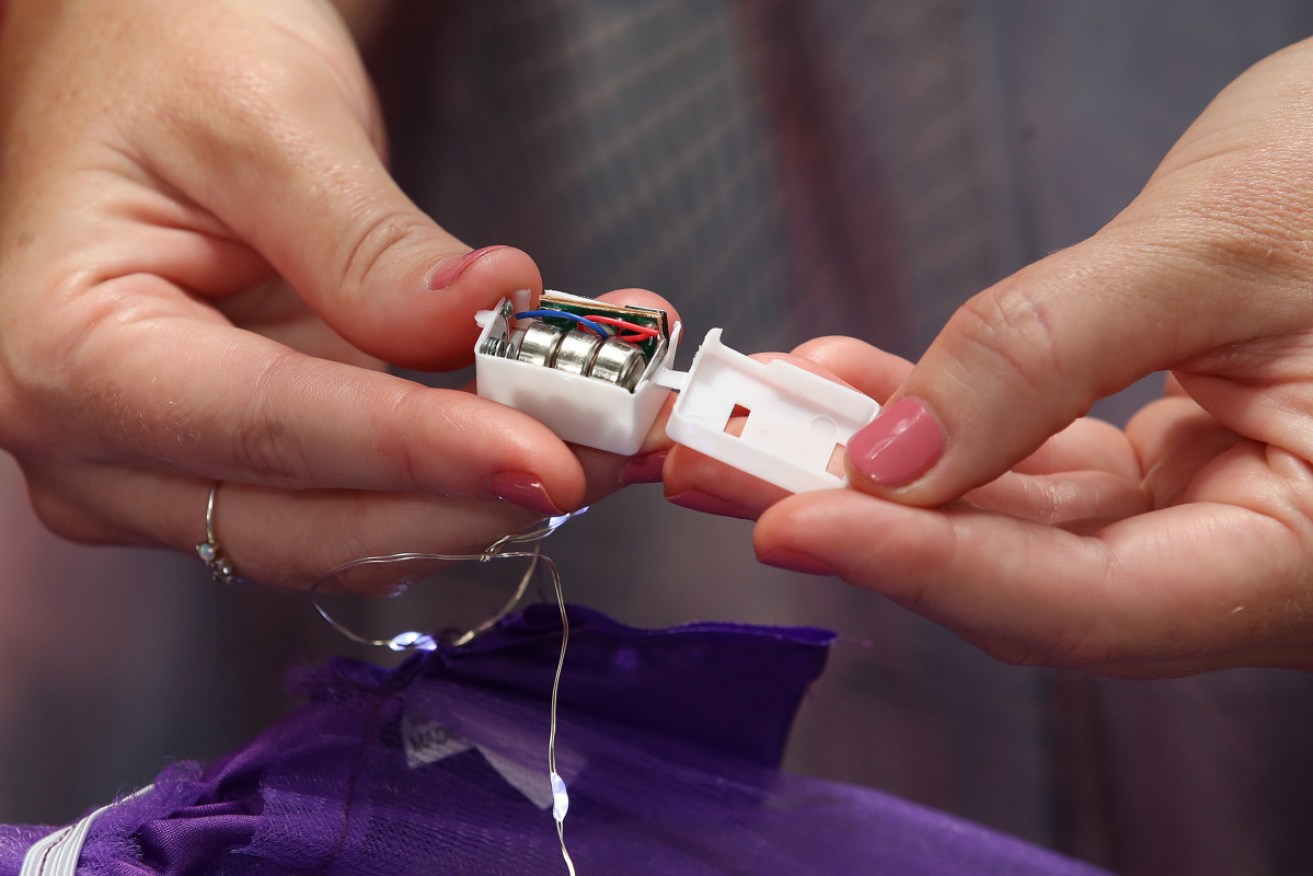 Small batteries in Halloween novelties have earned two vendors stiff fines.. Photo: AAP
Two prominent Australian retailers have been hit with fines over the supply of Halloween novelty products containing potentially lethal button batteries.
In the first action by the Australian Consumer and Competition Commission based on new battery standards, The Reject Shop has been ordered to pay $133,200 and homewares company Dusk $106,560.
Both firms allegedly failed to comply with mandatory product safety and information requirements.
The Dusk products included pumpkin, cat- and skull-themed models with batteries inserted. It sold 7720 over a two-month period last year before issuing a voluntary recall.
'Failure to test'
The Reject Shop products were pumpkin-shaped and used LEDs to light up. It sold 20,768 over about three months before withdrawing the items in mid-December.
The ACCC alleged The Reject Shop failed to test two models to ensure they were safe for sale. When tested later the products passed the mandatory standards.
Dusk also failed to test four products, with the ACCC finding that even if they had, the items might not have complied with safety rules.
"Button batteries are extremely dangerous for young children and tragically, children have been seriously injured or died from swallowing or ingesting them," ACCC deputy chair Catriona Lowe said in a statement on Monday.
"The batteries were contained in products likely to be attractive to young children who are most at risk of harm from unsecured batteries."
Under the world-first new rules, introduced last year, all products with button batteries must have secure battery compartments to prevent children gaining access and button batteries must be sold in child-resistant packaging.
The ACCC said three children had died in Australia from incidents involving button batteries, and more than one child a month was seriously injured as a result of ingesting or inserting the batteries.
Compliance program
As part of court-enforceable undertakings, Dusk also agreed to implement a compliance program for three years to ensure similar conduct was not repeated in the future.
The Reject Shop provided the ACCC with a commitment to strengthen existing compliance procedures and provide further training for staff.
Ms Lowe said the new mandatory standards were designed to protect young children, prevent serious injuries and help consumers understand the risks associated with button batteries.
"This is a reminder for consumers to check items in their home, including products which were purchased before the standard came into force in June last year, for unsafe button batteries," she said.
-AAP