Australia's health system unprepared for climate change, experts warn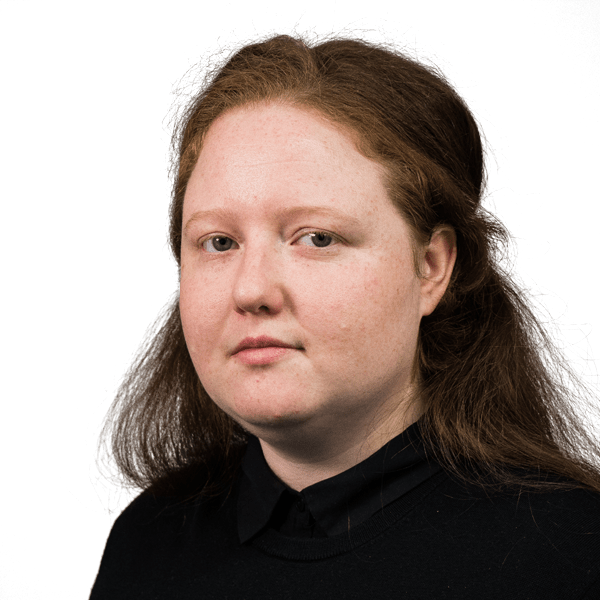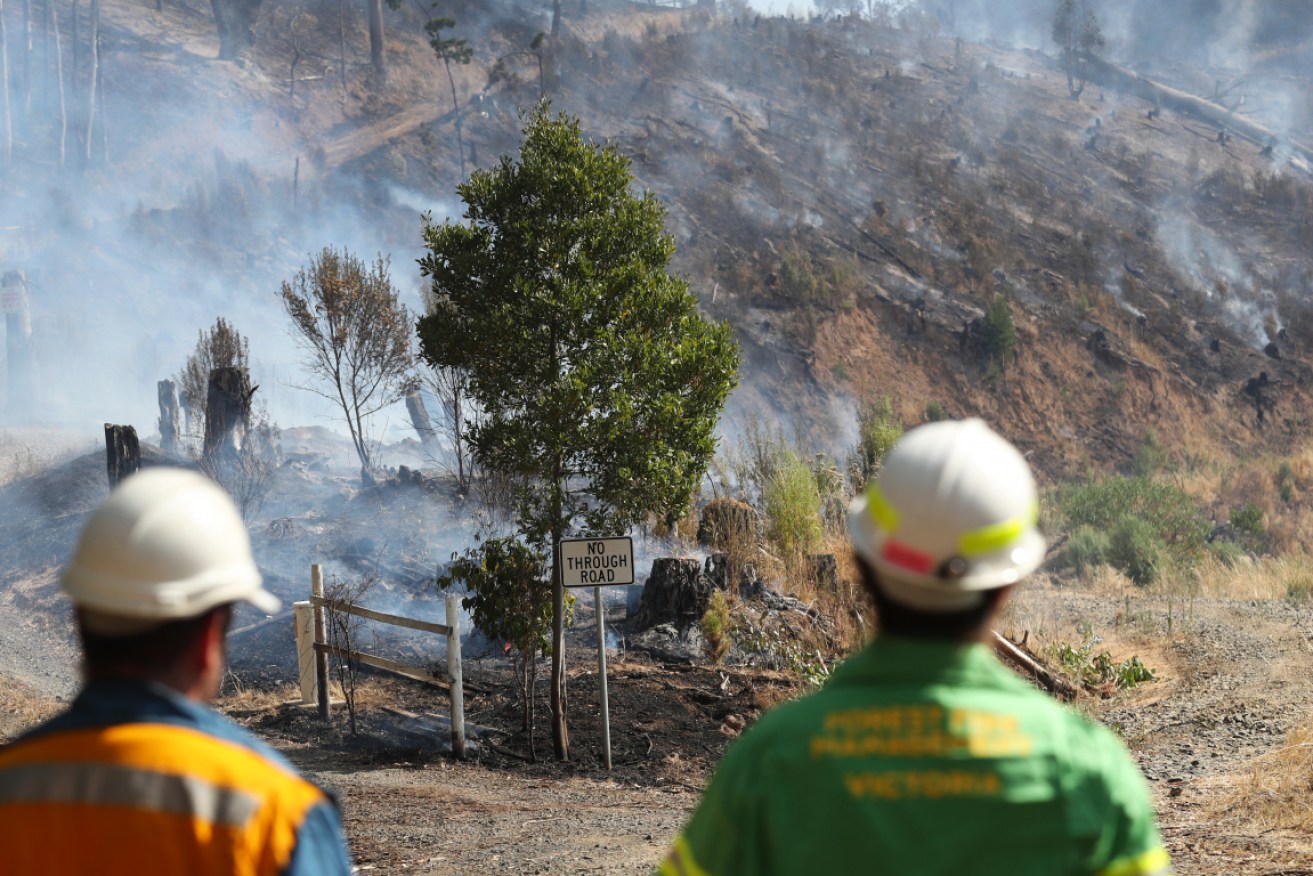 Australia's natural disasters are increasingly intense, and our health system is struggling to cope. Photo: AAP
Australia is unprepared for coming health emergencies caused by global warming disasters, public health experts have warned.
From floods to heatwaves, droughts, cyclones and bushfires, the "frequency, intensity, and duration" of natural disasters in Australia is increasing, and our health systems are struggling to cope, three leading public health experts said.
While Australia is geophysically stable and protected "to some extent" from "catastrophic events" such as earthquakes and tsunamis, we are vulnerable to "climate-related disasters and emergencies", the researchers wrote in the Medical Journal of Australia on Monday.
Titled Resilient health systems: preparing for climate disasters and other emergencies, the article was co-authored by Queensland University of Technology professor of Public Health Gerard FitzGerald, University of Sydney's Professor Anthony Capon and Queensland Health Disaster Management Unit's Dr Peter Aitken.
Australia must prepare its health systems for climate-related disasters and emergencies by adopting a "comprehensive whole-of-system approach" integrating "all elements of population health and health care", from preparedness to response and recovery, they said.
Our current disease-notification systems are too slow, and reliant "on individuals recognising and reporting emerging problems", the researchers said.
They called for better real-time surveillance of ambulance, emergency department, and hospital capacities.
Every day 22,000 people attend hospital emergency departments in Australia – we have never had an event with 22,000 casualties," Professor FitzGerald said.

"We need to have scalable arrangements which can deal with the full range of challenges from the routine to the totally unexpected using standardised policies and procedures."
The warning follows the release of a landmark report by the United Nations Intergovernmental Panel on Climate in October, which found that some of the most dire consequences of global warming will occur earlier than predicted, with time running out to avoid the most catastrophic effects.
Following the report's release, Australian Medical Association president Dr Tony Bartone urged the government not to ignore the implications of climate change for human health.
"The impact on human life is significant," he said.
Modelling by US researchers revealed that a billion more people will be newly exposed to mosquito-borne diseases such as dengue fever, as global warming accelerates over the next 60 years.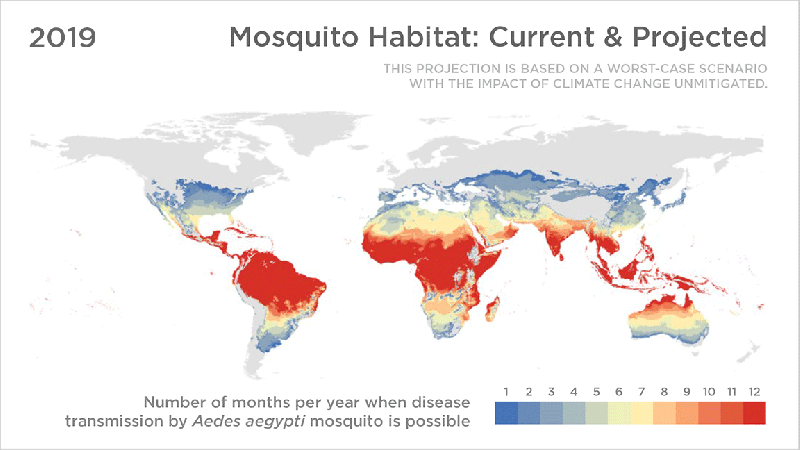 Source: Sadie J. Ryan, Colin J. Carlson, Erin A. Mordecai, and Leah R. Johnson.
Across Australia, two-thirds of the population will be vulnerable to infection for eight months of the year, while the top end of the country will be vulnerable to infection 12 months a year, the study found.
Climate change an economic and national security risk
A growing number of institutions and research organisations are calling for urgent action to address the risks posed by climate change.
In February, the Committee for Economic Development of Australia named 2019 as one of Australia and the world's the most uncertain years in more than 40 years, with "serious action" on climate change essential to the nation's future health and prosperity.
In March, the Reserve Bank of Australia weighed into the debate, calling for political action to mitigate the threats posed by climate change.
Extreme weather and a disorderly transition to cleaner energy risk "first-order economic effects", the RBA warned.
"What if droughts are more frequent, or cyclones happen more often?" Reserve Bank deputy governor Guy Debelle asked.
"The supply shock is no longer temporary, but close to permanent. That situation is more challenging to assess and respond to."
This was followed by the head of the Home Affairs Department listing climate change among the "gathering storms" for national security in the 2020s.