RBA boss calls for urgent action on climate to avoid economic calamity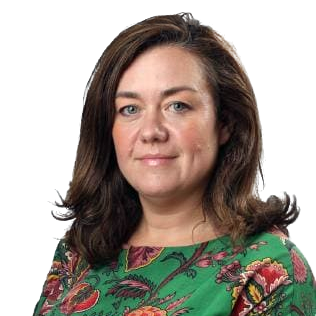 Reserve Bank deputy governor Guy Debelle looks on at the NSW State Parliament. Photo: AAP
The Reserve Bank of Australia has called for urgent action on climate change, warning extreme weather and a disorderly transition to cleaner energy risk "first-order economic effects".
Reserve Bank deputy governor Guy Debelle has declared the biggest shift for policymakers to grapple with is that climate change is not temporary, but a trend.
"What if droughts are more frequent, or cyclones happen more often?" Mr Debelle said.
"The supply shock is no longer temporary, but close to permanent. That situation is more challenging to assess and respond to."
Speaking at a public forum hosted by the Centre for Policy Development, Mr Debelle said that while the impact of the weather on the Australian economy was not new, the threat of climate change was different.
It was not only the risk of more extreme weather, but also how Australia planned the transition to cleaner energy sources.
"The transition path to a less carbon-intensive world is clearly quite different depending on whether it is managed as a gradual process or is abrupt," Mr Debelle said.
Both the physical impact of climate change and the transition are likely to have first-order economic effects."

While the current drought had already reduced farm output by about 6 per cent and total GDP by about 0.15 per cent, Mr Debelle said even assuming that rainfall returns towards average soon, the drought would continue to weigh on aggregate GDP during 2019.
Mr Debelle said the impact of climate change was already becoming evident in the insurance industry.
"For example, the insurance industry has recognised that the frequency and severity of tropical cyclones [and hurricanes in the northern hemisphere] has changed," Mr Debelle said.
"This has caused the insurance sector to reprice how they insure [and re-insure] against such events.
"We need to think about how the economy is currently adapting and how it will adapt both to the trend change in climate and the transition required to contain climate change. The time frame for both the impact of climate change, and the adaptation of the economy to it, is very pertinent here."
Mr Debelle noted that the United Nations' Intergovernmental Panel on Climate Change (IPCC) report documents that 1 degree Celsius of warming has already occurred from pre-industrial levels as a result of human activities.
"It provides strong evidence that another half degree of warming will occur in the next 10 to 30 years if warming continues at the current rate. That is the average outcome, with some areas experiencing greater warming."
It was this trend that posed the biggest challenge.
"Historically, the monetary policy response has been to look through the impact on prices, on the presumption that the impact is temporary," he said.
"The banana price episode in 2011 after Cyclone Yasi is a good example of this. The spike in banana prices and inflation was temporary, although quite substantial. It boosted inflation by 0.7 percentage points.
"The Reserve Bank looked through the effect of the banana price rise on inflation. After the banana crop returned to normal, prices settled down and inflation returned to its previous rate."
Coal
The RBA was playing close attention to these price and investment developments "given the importance of the cost of electricity in inflation, both directly to households and indirectly as a significant input to businesses".
Mr Debelle said there were opportunities as well as risks for Australia.
"There has been a policy directive to move to cleaner sources of energy," he said.
"This trend has provided benefits to Australia, as Australian coal tends to be of higher quality. A long-held policy aim has been to gradually reduce overall coal usage.
"As China transitions away from coal, natural gas is expected to account for a larger share of its energy mix, and Australia is well placed to help meet this increase in demand.
"More generally, Australia is also benefitting from the increased demand for battery inputs [especially lithium] and other metals that are used intensively in renewable generation."