Michael Pascoe: China's iPhone ban no worse than what US has done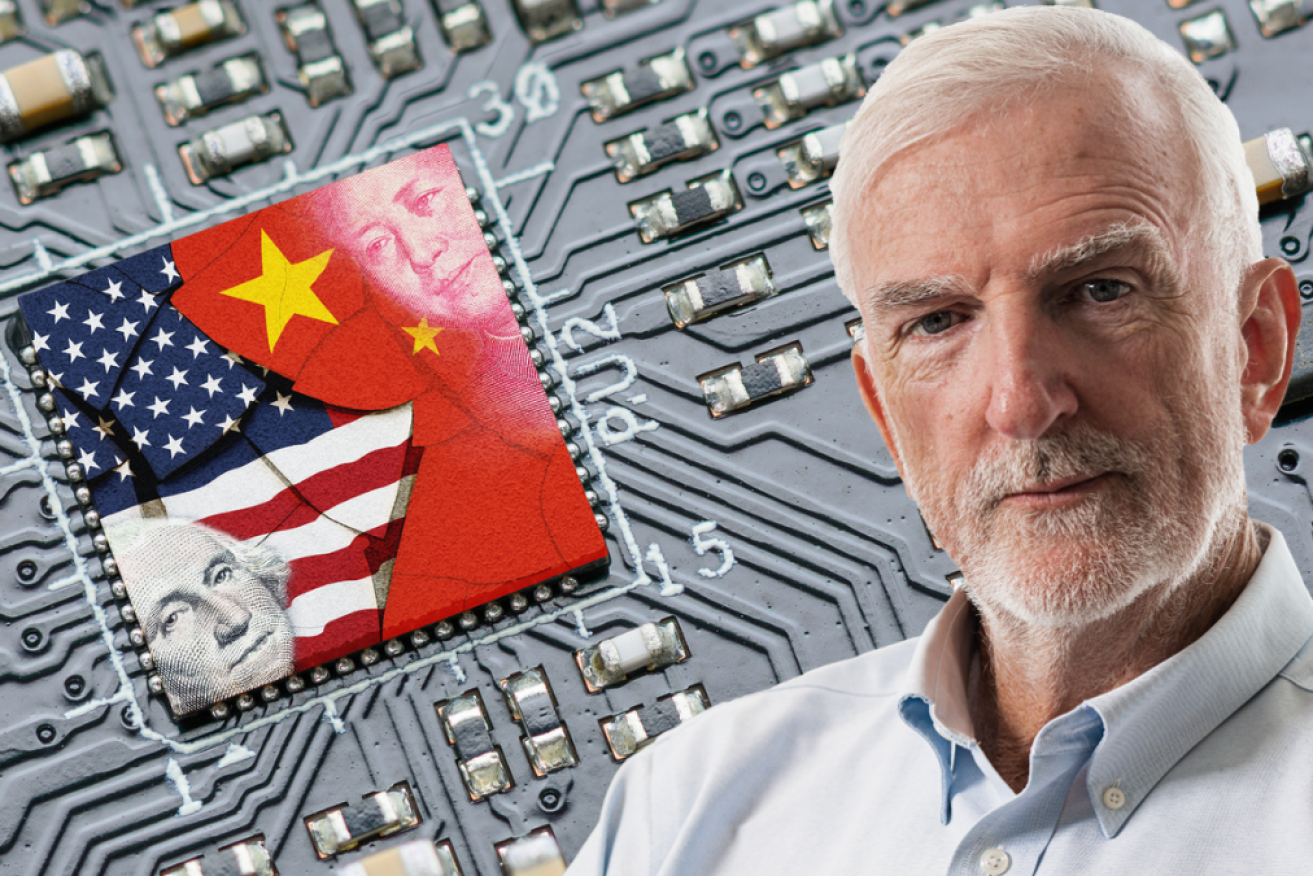 Technology is not safe from tit-for-tat geopolitics. Photo: Getty/TND
Consider which world would make you feel more secure – one where nations are entwined in trade, dependent on one another, or one that is bifurcated, split into two separate and opposed blocks?
Australia talks the talk of the former but is walking the walk of the latter as it enmeshes itself ever deeper in an increasingly Sinophobic United States, a power intent on limiting China's rise by dividing the world into friends and enemies.
The latest symbol of the split is Apple's iPhone as China has started banning government employees using it at work, knocking a couple of hundred billion dollars off the Apple share price last week.
Sound familiar? It's what Team USA has been doing to Chinese technology companies for years – and then some. Then-PM Malcolm Turnbull featured as an unlikely early spearhead for Uncle Sam by banning Huawei from core 5G network work here, concerned that China might do what the US routinely does.
Huawei was severely damaged by Team USA restrictions but is being touted as a Great Red Hope with a new smart phone powered by a better chip than the Americans thought their trade restrictions would allow a Chinese company to produce.
It's no coincidence that Beijing's move against the iPhone happens when Huawei is launching its new phone – never mind that most iPhones are still assembled in China.
And it's no surprise that China has reacted to America's attempt to stunt its technological growth by doubling down on developing its own.
Trying to block a proud, rising nation with an understandable chip (so to speak) on its shoulder over historical outrages inevitably means said nation will only become more determined to succeed.
US actions backfire
Not for the first time, American arrogance and lack of subtlety backfires, creating a patriotic war out of chips and annoying friends in third countries by depriving them of a valued market and potentially creating chip competitors out of previous chip customers.
There is much more at stake here than smartphone sales.
America's determination to divide the world in two is part of a new wave of protectionism that uses a variety of euphemisms and excuses, most commonly 'security' and 'climate' and now Joe Biden's ironically titled Inflation Reduction Act.
Ironic because 'deglobalisation' – the preferred euphemism for the new protectionism – is one of the factors central bankers fear will make controlling inflation harder.
For all the rhetoric about a 'rules-based' trading system, there is no greater abuser of it now than the US – but the US has long made and broken the rules to suit itself.
The economic coercion Australia has suffered from China is nothing compared with the extra-territorial powers America grants itself over countries it doesn't like and bullies third countries into complying with.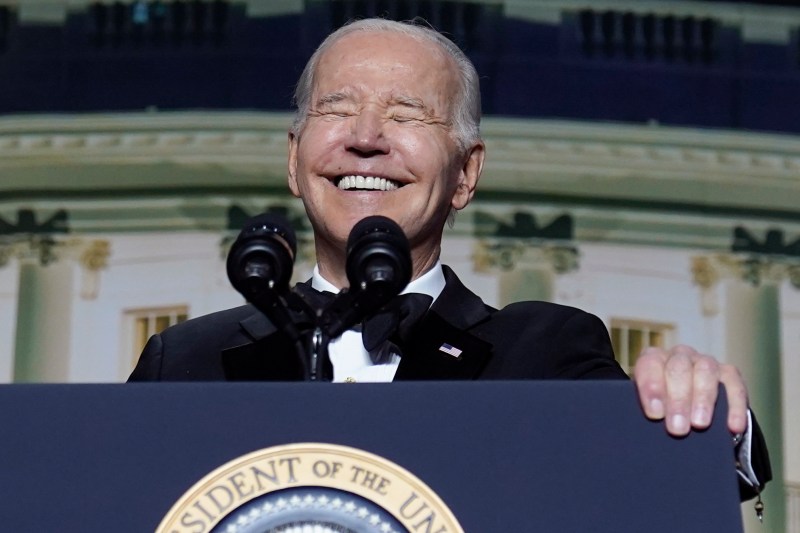 US President Joe Biden. Photo: AP
For example, the six-decade US trade embargo on Cuba continues to inhibit investment there by other countries, including Australia.
West and the rest
Our most important neighbours in ASEAN and most of the global 'south' have no desire to be forced to choose between the United States' 'west' and the rest.
That doesn't worry Australia though, desperate to be inside the American tent on everything from nuclear-powered submarines to lithium mines, despite China in particular and Asia in general being where our trade and diplomatic present and future lies.
Effectively signing up as part of an anti-China trade bloc on top of the offensive nature of AUKUS seems a very strange way to treat our best trading partner – the one we make the most money out of. Good heavens, we even sell the vast majority of our lithium ore to China.
The extra worry is that Joe Biden is sounding increasingly Trumpy when it comes to China, making America less stable whoever wins the next election.
Sane people worry how the world might cope if Donald Trump is re-elected but Sinophobia is about the only thing Democrats and Republicans agree on.
Calling Chinese leaders "bad folks", rambling on about China having the "highest unemployment rate going", being out by hundreds of millions of people in an incorrect reading of China's demographics, saying "so they got some problems, that's not good because when bad folks have problems, they do bad things" – that all sounds like Donald Trump, but it was Joe Biden last month.
Rattling the security sabre
Similarly, the Albanese government is at pains to outdo the Coalition when it comes to rattling the security sabre and going all the way with the USA.
Lacking a genuine national security plan, we blunder on, perceived in our region as America's Deputy Dawg, helping to divide the world against everyone's best interests, damaging our own security in the process.
Specifically, the regional arms race we are part of and are encouraging others to join is not in Australia's best interests, but there is plenty of arrogance and not much subtlety about Australia's defence and security industry lately either.
The Guardian's report of our local spooks' clumsy and offensive treatment of a visiting Chinese academic almost makes you wonder who they are working for.
If you were given to conspiracy theories, you might wonder if the professor was the closest thing they could find to a weather balloon as Beijing and Canberra are working on details of Anthony Albanese's visit to China.
Topics:
Apple,
China,
Huawei,
Michael Pascoe,
National security