New laws for 'employee-like' gig workers are good but far from perfect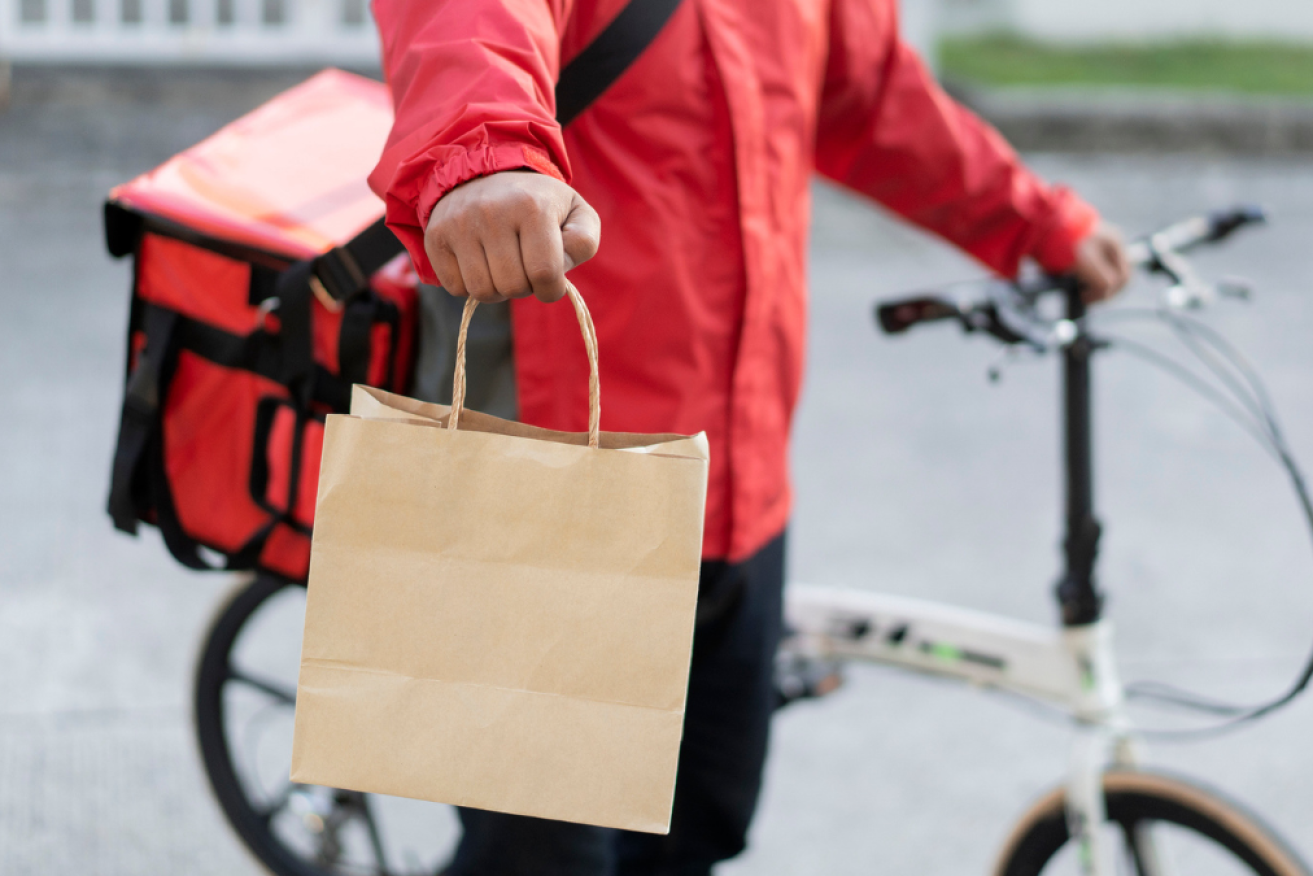 The new laws will allow the Fair Work Commission to set minimum standards for 'employee-like workers' on digital platforms, Fiona Macdonald writes. Photo: Getty
Workplace Relations Minister Tony Burke has described proposed new laws to regulate digital platform work as building a ramp with employees at the top, independent contractors at the bottom, and gig workers halfway up.
The new laws will allow the Fair Work Commission to set minimum standards for 'employee-like workers' on digital platforms.
They are a key part of reforms in the government's Closing the Loopholes workplace relations bill introduced into Parliament this week, and are part of a commitment made before the 2022 election.
So, what will being halfway up the ramp mean for 'employee-like' platform workers?
Minimum standards
Under the changes, minimum standards can now be set for platform workers, including rideshare drivers, food delivery workers and care workers.
Up until now, as independent contractors, digital platform workers have had very few rights, including no rights to minimum pay rates.
With the changes, the Fair Work Commission can set minimum standards for workers concerning payment terms, deductions, working time, record-keeping, insurance, consultation, representation, delegates' rights and cost recovery, and other matters.
Other provisions in the legislation are designed to protect workers from being unfairly deactivated from platforms, which is equivalent to being unfairly dismissed, and allow collective agreements for platform workers where platform operators agree.
The laws will apply only to 'employee-like' platform workers, meaning workers who are low-paid (compared to what they would be paid under an award), have low bargaining power and/or have low control over their work.
There are some restrictions on the standards the Fair Work Commission can set for platform workers. Minimum standards cannot be set concerning overtime rates or rostering arrangements.
Nor can the commission use its standard-setting powers to turn a platform worker into an employee.
So, 'employee-like' platform workers will not have all the minimum standards and rights that employees have. However, halfway up the ramp, they will be much better placed than they were with the minimal rights of independent contractors.
Overall, these changes are very positive for platform workers and should prevent exploitation of vulnerable workers.
Reform limits
However, the reforms stop short of responding to longstanding calls for platform workers, including rideshare, food delivery and care workers, to be treated as employees, and for platform operators to be treated as employers, an approach that has recently been agreed by the 32 member countries of the European Union.
The proposed reforms in the Closing Loopholes bill don't go as far as aiming to ensure that how a person is employed can't leave them without the rights and standards most comparable workers enjoy at work. It leaves platform workers halfway up the ramp in a new worker category with lesser rights than employees.
The creation of this new category of 'employee-like' worker does open up the possibility that some employers may seek to reform their workforces and business models to engage workers who are in the new cheaper worker category, in place of employees.
Internationally, where a third category of worker has been created by governments in order to provide protections for low-paid independent contractors, there has been some substitution of employees for workers with less favourable conditions.
The Closing the Loopholes approach to platform workers also suggests we need to think harder about how to support better flexibility at work.
The platform work reforms appear to be built on an assumption it is OK for workers who need or want flexibility to have lesser standards and fewer rights at work because of this.
Most platform workers value the flexibility they have in their jobs. But that does not mean they should have to trade off rights and standards.
Flexibility is not a benefit that accrues only to workers. Consumers and platform operators want flexible services too.
Fiona Macdonald is Policy Director at the Centre for Future Work at the Australia Institute. 
Topics:
Digital platforms,
Fair Work Commission,
Gig economy,
Tony Burke