Greens rebel Lidia Thorpe filing 'racism' claim with Human Rights Commission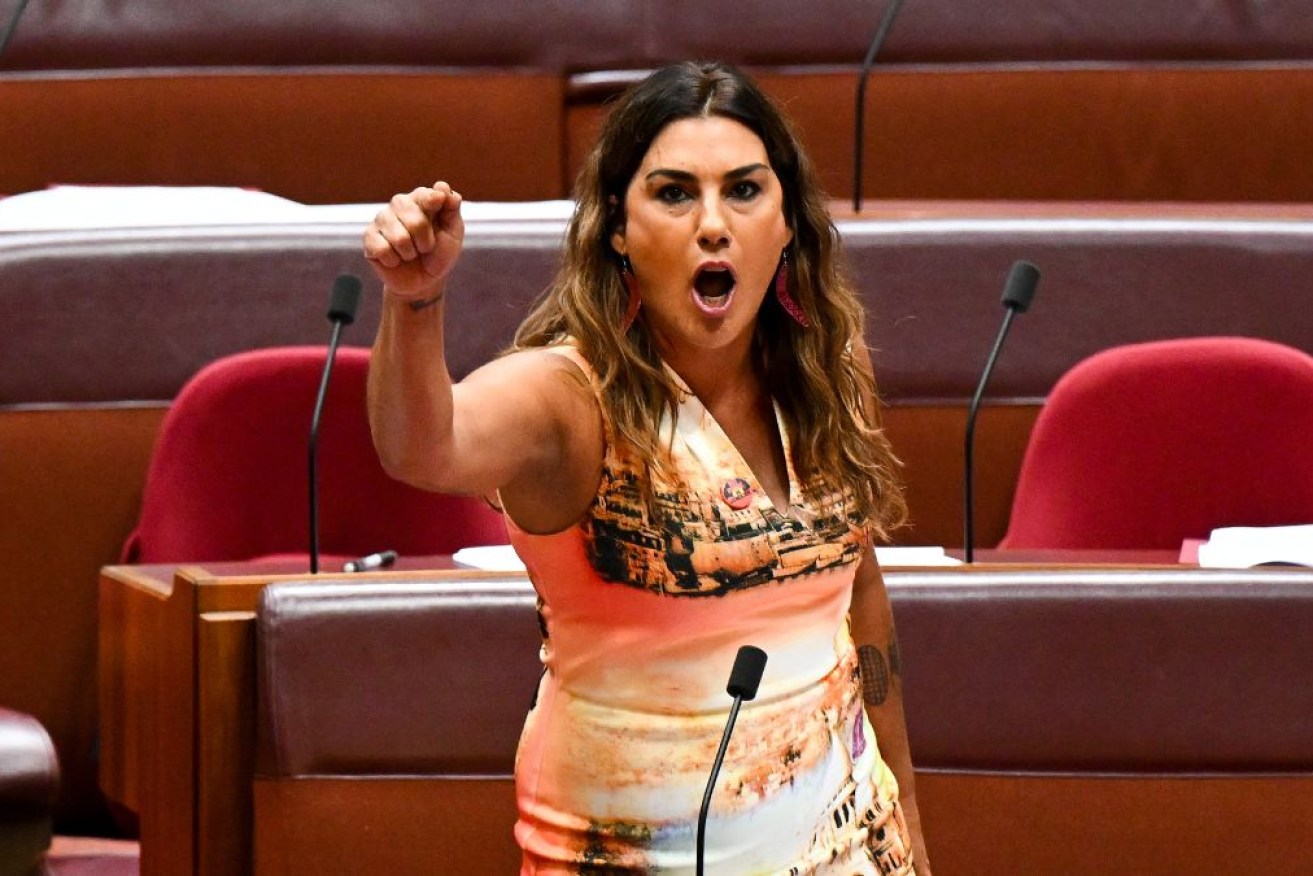 Independent senator Lidia Thorpe claims things will remain the same for Indigenous Australians no matter the outcome of the voice referendum. Photo: AAP
Independent senator Lidia Thorpe has accused the Greens of racism, and will lodge a case with the Australian Human Rights Commission.
Senator Thorpe, who quit the Greens earlier this year, revealed she would take up her dispute with the party to the commission after receiving legal advice there was "enough ground".
"I've experienced racism all my life in every workplace, and the Greens were no different," she told the ABC on Sunday.
"I just want racism stamped out … I think we all need to look at ourselves within and eradicate that and make our workplaces safer."
Last week, she claimed her ex-colleague, Greens senator Sarah Hanson-Young, failed to stand up to racism in the party directed towards her.
Senator Hanson-Young has rejected the accusation.
Senator Thorpe is also considering abstaining from a crucial vote for the Indigenous Voice to parliament.
The government hopes to pass its constitutional alteration legislation for the Voice next month.
Asked for her position, Senator Thorpe said she might abstain from the vote in the Senate.
"I can't support something that gives us no power," she said.
"And I certainly cannot support a 'no' campaign that is looking more like a white supremacy campaign that is causing a lot of harm."
Senator Thorpe said she had an amendment she will propose which will acknowledge "the sovereign status of First Nations peoples in this country".
"We want real power. We want to be acknowledged as sovereigns in this country, just as the Crown is acknowledged as a sovereign."
Senator Thorpe said this meant negotiating with the Crown on issues including resources, land, reparations, and "land rights land back".
"We've had so much taken from us over the last 200 years," she said.
Senator Thorpe said putting the Voice in the constitution might make recognising the sovereignty of Indigenous people harder depending on the people forming the advisory body.
"It's not going to be taken seriously … we need a treaty, we need truth telling so that we can eradicate the racism that we're dealing with in this country."
Asked how she will vote at the referendum, Senator Thorpe said she would "definitely not" join Opposition Leader Peter Dutton in voting no.
But indicated she had conditions for the government if she were to support the 'yes' campaign.
"Depends what Labor comes good with, they're waving our black flag," she said."
"Implement the Royal Commission into deaths in custody, you have the time to do that before the referendum."
-AAP