Orlando mourners warned to brace for 'hoaxers'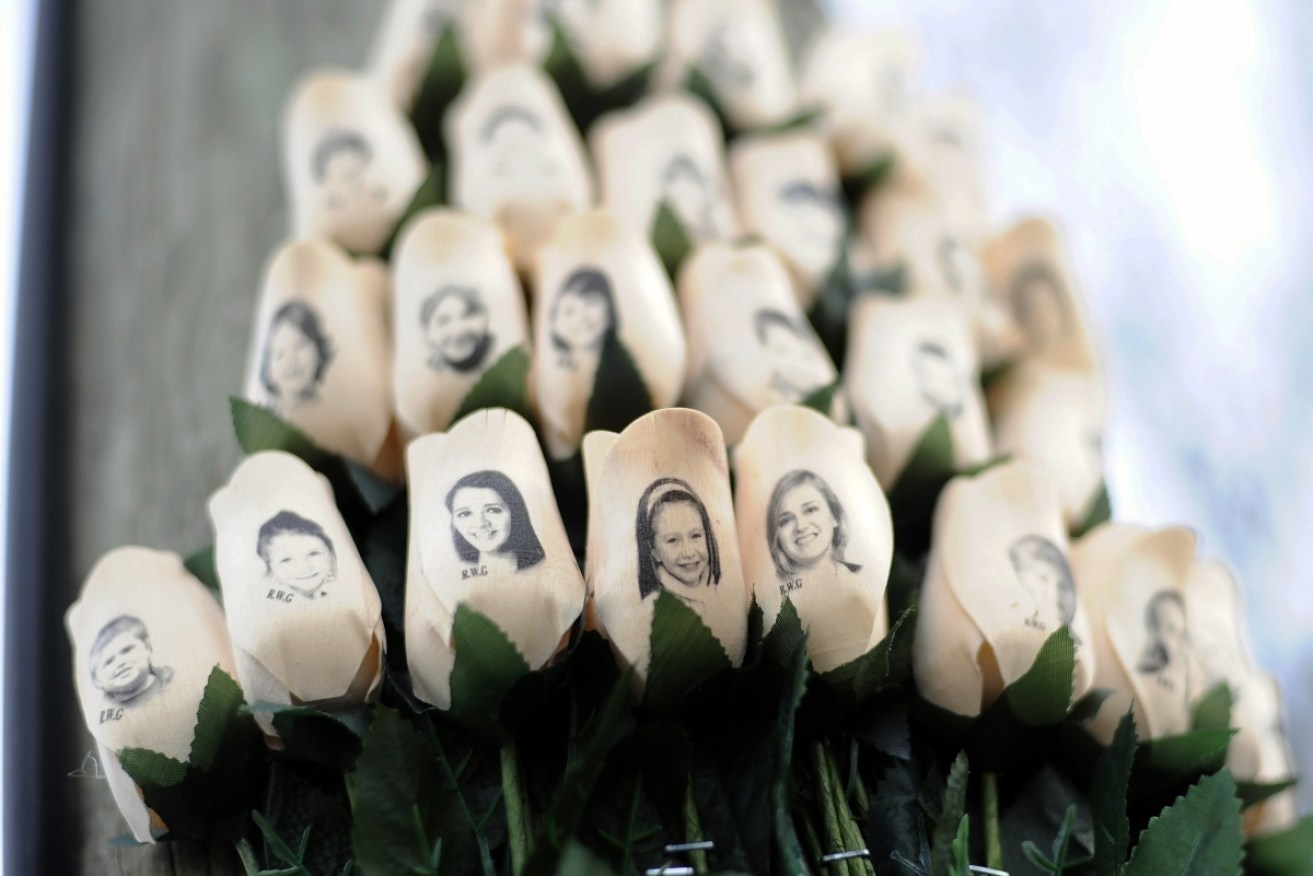 The families of Orlando massacre victims are being warned to brace themselves for harassment from "extreme gun nuts" and "Sandy Hook hoaxers".
Eric Milgrim, father of traumatised Sandy Hook massacre victim Lauren, 6, told the ABC this week that he and other victims' families were abused online by conspiracy theorists claiming the shooting never happened.
Harassment began days after the shooting, in which Adam Lanza, 20, killed 20 first-grade students and six teachers with a military-style assault rifle at the Sandy Hook primary school in Connecticut in December 2012.
• 'I'm gonna die': man's chilling final texts to mother
• Orlando gunman's terror links under investigation
• The AR-15 rifle's bloody history in the USA
• 'Gunshots just started going off'
'Sandy Hook hoaxers' claimed the shocking massacre was staged or aided by the US government to push for tougher gun laws. They have routinely hounded victims' families online for evidence their children were dead.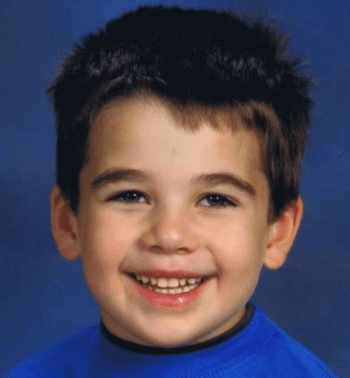 Noah Pozner, 6, was slain along with 26 others at Sandy Hook Elementary. Photo: Supplied/ABC
Mr Milgrim warned survivors and the families of victims of the Pulse nightclub shooting, perpetrated by Omar Mateen on 12 June, to expect similar treatment.
"Be prepared that when you speak out you will be harassed," Mr Milgrim told the ABC's Foreign Correspondent.
"These gun nuts, these extremists, these hoaxers, these nasty people, you've gone through a horrible trauma. Be prepared that you're going to be harassed on social media.
"People are going to call your house, they're going to get your work phone number. They're going to threaten you, they're going to tell you that you're part of a conspiracy.
"You're going to be victimised all over again."
Lenny Pozner, father of murdered Sandy Hook student Noah Pozner, 6, said he and his wife Veronique were also targeted.
"F*** you!! Your child never died at Sandy Hook," read one of the online attacks, Mr Pozner told the ABC.
"Where's Noah going to die next?" was another.
Mr Pozner said he chooses not to ignore the abuse. Instead, he created advocacy group the HONR Network, which reports harassment to social media companies and to police.
"I have to absolutely defend the memory of my son — I have no choice."
Sandy Hook hoaxers dish out death threats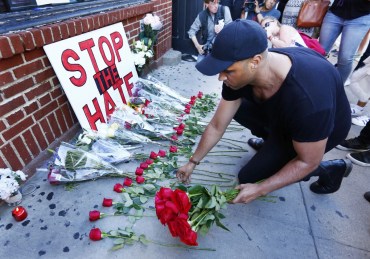 The Orlando shooting prompted special tributes like this one. Photo: Getty
James Tracy was one of the most high profile Sandy Hook hoaxers. He was a Florida University professor at the time, but was sacked earlier in 2016 – a decision he is appealing.
Dr Tracy demanded proof from Mr Pozner that his son was dead.
Mr Pozner said he received death threats because of his advocacy. He moved interstate to an undisclosed location, and did not let ABC film his face for the interview.
The US has suffered many semi-automatic gun massacres in recent years. The Orlando nightclub shooting was the worst in its history.
Despite Orlando, Sandy Hook and other high profile massacres involving rapid fire rifles, the majority Republican US Senate has blocked a string of gun reform bills proposed by the Democrats.
Outgoing President Barack Obama has tried and failed numerous times to build public and political support for various forms of gun control.