Illegal Australian online casino faces investigation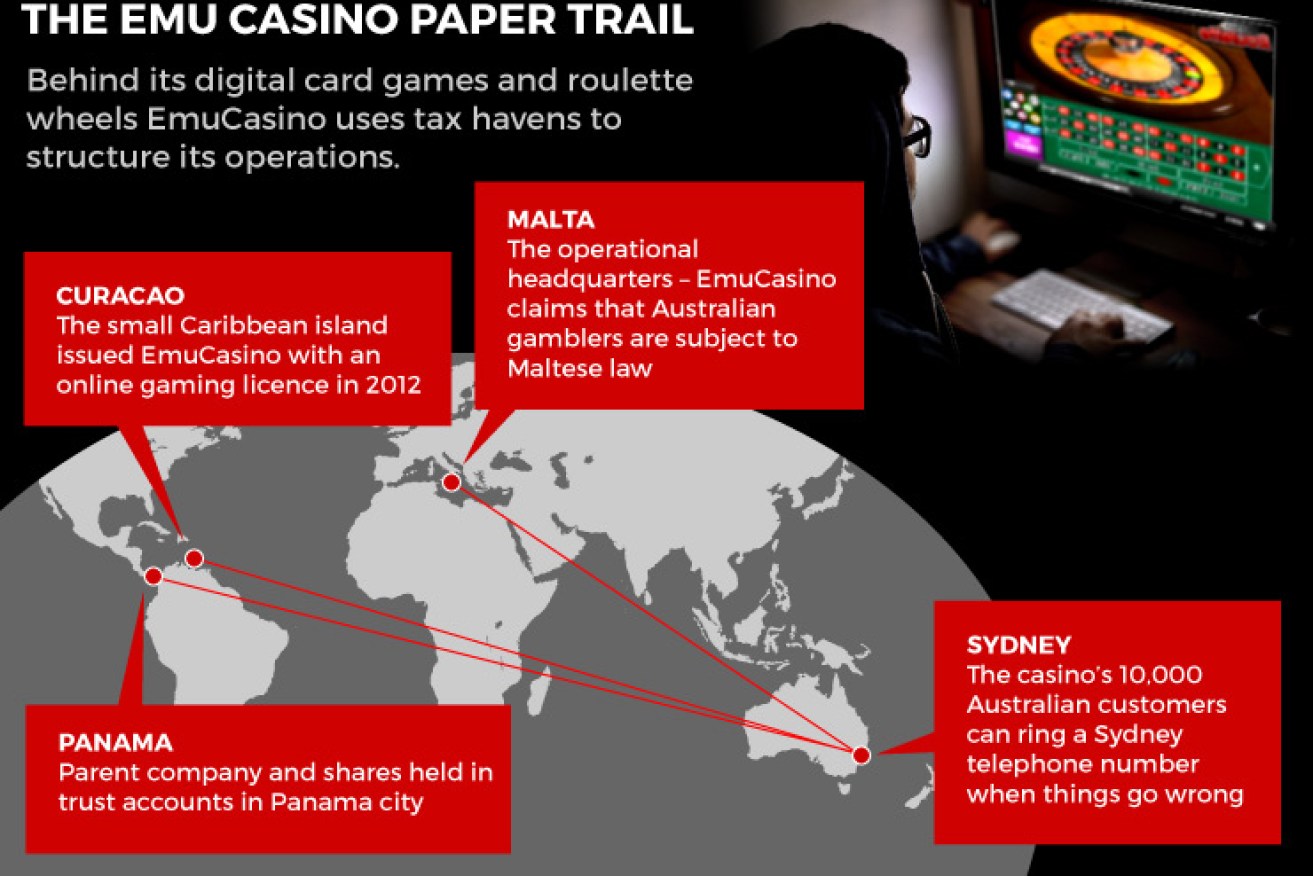 An online casino that illegally promotes roulette, blackjack and 800 other games of chance to Australian gamblers may soon have its local website shut down after the registered owner revealed to The New Daily he knew nothing about the business.
Since 2012, the Emu Group Ltd has promoted itself as the leading provider of internet casino games in the Australian market even though online casino-style gaming is illegal under Australian law.
The Emu Group, which operates through three internet domain names – www.emucasino.com.au, www.emucasino.com and www.emucasino.net – claims on its Facebook page to have 10,000 Australian subscribers.
• Banks warn of increased risk of online fraud
• AusPost banks millions from offshore casinos
• Pressure on airlines to stop fleecing customers
The company announced on March 4 that a 38-year-old Perth man had won a $121,500 windfall while playing a digital pokies game on its site.
The registered owner of the Australian domain website is Gold Coast hairdresser Jeff Muller, who stridently denies any connection with the gambling operation.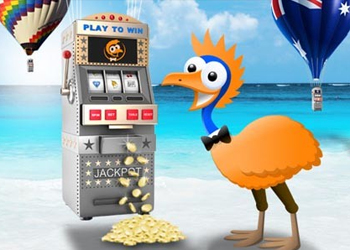 The online casino uses Australian motifs to advertise.
Mr Muller said he never knew the website existed before he was told by The New Daily that it had been registered under his company's name.
"That is all news to me," Mr Muller said.
"I have nothing to do with this website."
Mr Muller said he was now taking legal advice to find a way to remove his name from the com.au domain registry.
"That's obviously what the solicitor is working on – he has already downloaded the paperwork."
Under rules established by the Australian domain name regulator, auDA, websites can be shut down if they are found to be registered using fraudulent methods.
So who owns EmuCasino?
EmuCasino operates as a global casino operator, with its ultimate holding company – EMU Inc – incorporated in Panama, a notorious tax haven.
Its operating company, EmuGroup Limited, is registered in Malta, another jurisdiction known for tax avoidance.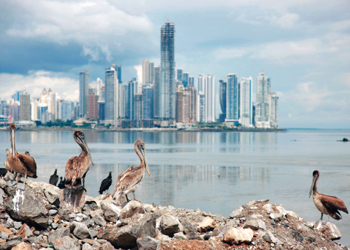 EmuCasino's holding company is registered in Panama, a notorious tax haven. Photo: Getty
It is authorised to operate a casino over the internet under a licence issued by the gaming regulator of Curacao – yet another tax haven located in the Caribbean.
The New Daily has pieced together the casino's corporate structure by conducting searches of official company registries in Malta and Panama.
While EmuCasino's byzantine structure is not unusual in the online gambling market, it is likely to be of special interest to Australian regulators and law enforcement agencies because it promotes itself on its websites as "Australian-owned".
According to the Panamanian companies registry, the shares of EmuCasino are held in the names of two trust companies, which effectively obscure the identities of the Australian owners.
According to filings made to Panamanian regulators, the holding company was incorporated by a law firm known as Quijano & Associates – one of Panama's leading providers of shelf company registrations.
Quijano & Associates competes against Mossack Fonseca – the law firm now at the centre of an international tax evasion scandal after sensitive documents about its clients were leaked earlier this month to world media.
Australians employed by EmuCasino
Several EmuCasino websites are registered with international internet domain authorities under the name of former Sydney web developer Adrian Loughnan.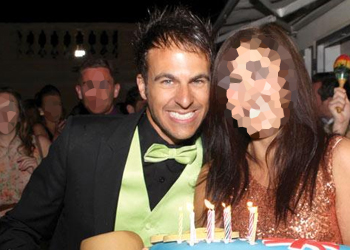 Australian man Adrian Loughnan is reportedly the company's Head of Affiliates. Photo: Times of Malta
In 2012, Mr Loughnan was described by the Gambling Portal Webmasters Association as EmuCasino's "Head of Affiliates".
His role was to cut revenue-sharing deals with online marketers who agreed to promote the casino on the web.
Under the contracts, marketers who introduced new clients to EmuCasino claimed up to 45 per cent of the revenue generated by their referrals.
Respected newspaper Times of Malta published a photo of Mr Loughnan in 2012 celebrating his 28th birthday at "his penthouse residence" on the northern coast of Malta.
It is not clear whether Mr Loughnan is still involved in the casino's marketing.
Regulators struggle to rein in local casinos
Perhaps the most remarkable aspect of EmuCasino's activity is that it appears to be operating customer service centres in Sydney and Auckland.
The phone numbers for each of the centres are listed on the websites.
When The New Daily rang the Sydney number earlier this month, the call was answered by a recorded voice message which prompted callers to press "1" to claim sign-on bonuses, "2" to discuss payments options, "3" for responsible gambling advice and "4" for general enquiries.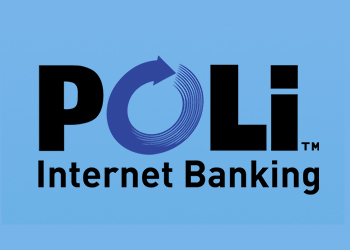 POLi Payments, owned by AusPost, facilitates payments to EmuCasino.
In 2015, the Queensland call centre of a Vanuatu-licensed online gambling service known as Betjack was raided by police who later charged three men.
Betjack was reportedly linked to underworld crime figures in Melbourne, including Tony Mokbel.
Australian payments facilitate bets
A swathe of payments companies, including Australia Post subsidiary POLi Payments, provide official channels for Australian gamblers to access services offered by EmuCasino.
Local gamblers can also remit funds to their casino accounts through debit and credit products marketed by MasterCard and Visa.
American regulators have almost wiped out the offshore gaming industry by imposing legal obligations on payments services companies not to facilitate transactions between American gamblers and casinos licensed outside the US.
Similar reform proposals have been put to a federal parliamentary inquiry into online gaming.