Household debt, size of home loans a worry, says regulator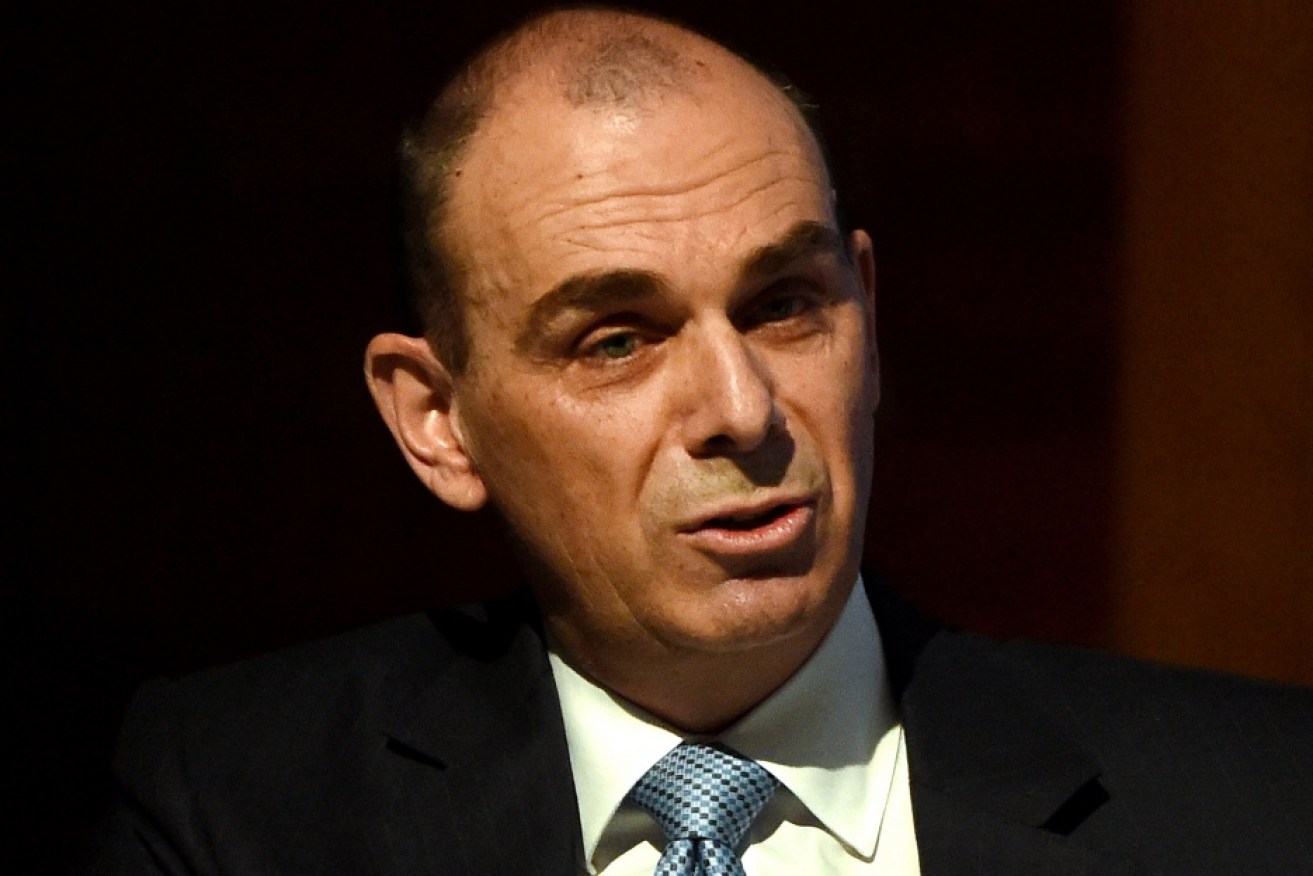 The banking regulator is concerned about the size of mortgages being taken on by homeowners, issuing a warning to both lenders and borrowers.
Australian Prudential Regulation Authority chairman Wayne Byres on Tuesday said Australia's household debt was high and would continue to rise, and that too many loans were still being approved above people's ability to pay.
"Household indebtedness is high. Perhaps more importantly, the trajectory is clearly for it to rise further," Mr Byres told the Australian Securitisation Forum in Sydney.
"Lenders need to be vigilant to ensure their policies and practices are both prudent and responsible.
"In short, heightened risk requires heightened prudence by APRA but also – and preferably – by lenders and borrowers themselves."
Mr Byres said APRA's moves to limit investor and interest-only mortgages had worked, bringing growth in lending to property investors back into line with owner-occupier lending.

APRA decreed in March that big banks should limit interest-only loans to 30 per cent of new residential mortgages, on top of a 10 per cent cap on investor lending growth.
But Mr Byres said the size of loans being issued by the big banks was still an issue, with consumers vulnerable if historically low interest rates are lifted by the Reserve Bank of Australia.

Room for banks to tighten lending practices
Mr Byres said there had been only a slight drop in the proportion of borrowers being granted loans six times the amount of their income – a level at which they would spend about half their net income on repayments if interest rates returned to their long-term average of about 7 per cent.

Such leverage was far higher in Australia than in comparable markets such as the UK and Ireland, he said. That left considerable potential for banks to further tighten lending practices, Mr Byres said.
"Aided by file reviews conducted by external auditors, we have confirmed there is more to do in this area to improve serviceability measures, particularly in relation to the assessment of living expenses and the identification of a borrower's existing debts."

APRA's move to limit investor lending has borne fruit, with interest-only lending accounting for about 23 per cent of new lending in the three months to September 30, well below its 30 per cent limit.
Mr Byres said total outstanding interest-only loans issued by banks, building societies and credit unions dropped by about $36 billion, or nearly 7 per cent, in the past six months.

Mr Byres' comments came as the RBA expressed further doubts over Australia's sluggish wage growth.
The minutes from the RBA's November meeting, at which the cash rate was left at a record low of 1.5 per cent, show its board members aren't sure when wages growth will eventuate.
They expect salaries will gradually grow as the unemployment rate falls and the the dampening effects of the end of the mining boom abate.
"Members noted, however, that there was considerable uncertainty around when and how quickly wage pressures might emerge and about how much these would add to inflationary pressure," the RBA said in its meeting minutes.
"Pressure on margins from strong competition and a faster-than-expected pick-up in productivity growth could delay the pass-through of tighter labour market conditions to inflationary pressure."
-with AAP