How Facebook knows when you're asleep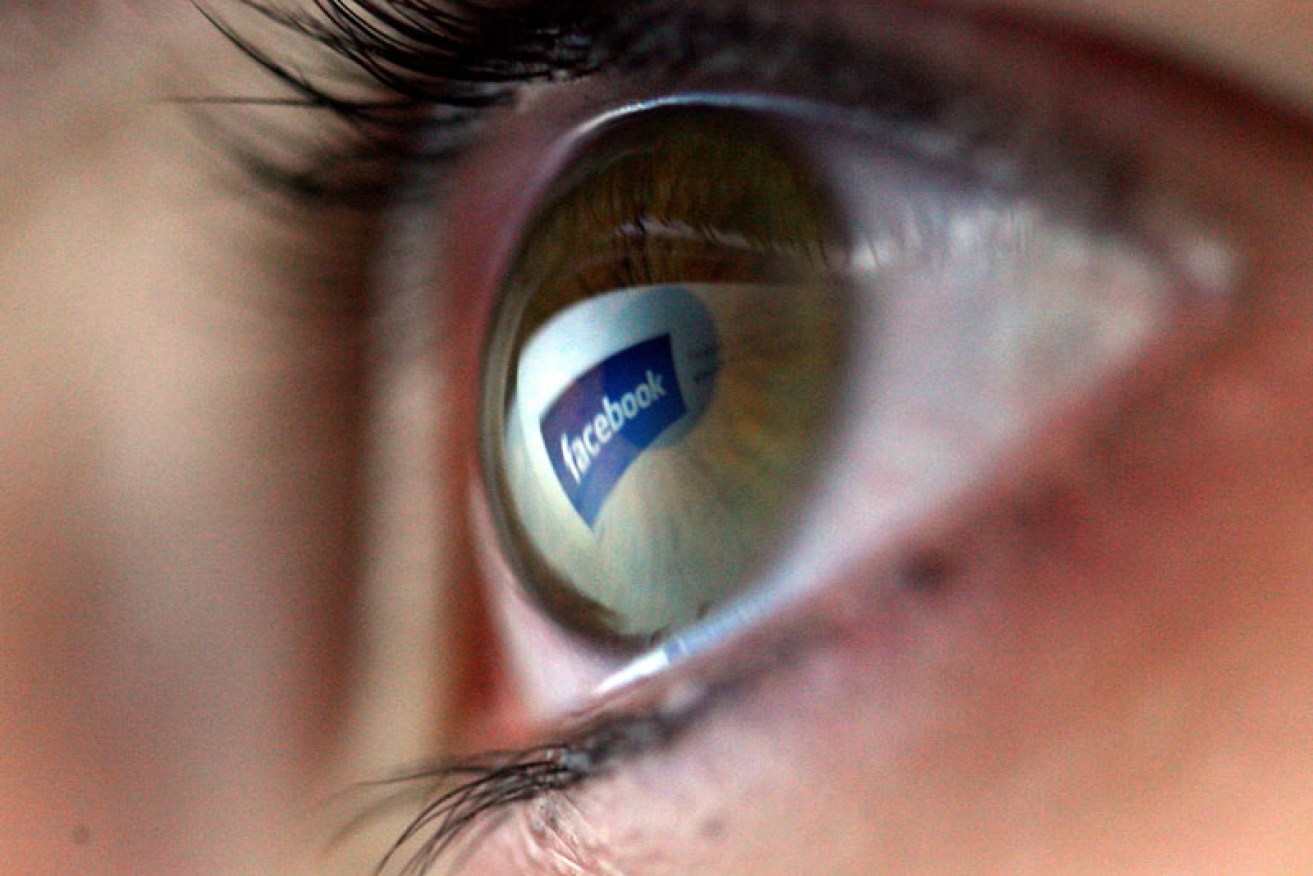 Do you check Facebook on your phone before you go to sleep? How about when you wake up? One hacker has shown how easy it is to track and graph the sleeping patterns of your friends.
"I was quite amazed with how uncomfortable some of my friends were with me knowing their sleeping habits," Danish privacy advocate and hacker Søren Louv-Jansen told ABC News.
Mr Louv-Jansen, a 27-year-old coder from Copenhagen, has developed a sleep-tracking program that automatically scrapes Facebook for data on when all his friends come online and when they log off.
• The latest prank that will kill your iPhone
• Wikipedia aims to take on Google's search engine
• The govt is reading what you post online
The timestamps are displayed on Facebook's Messenger.com chat website and collected by a script of code Mr Louv-Jansen made public online.
"The initial prototype only took a couple of hours," he said.
"The act of fetching the data is quite easy. All that was needed was a simple program that visits Facebook regularly, and stores it."
When data is captured over a few days or more, it can show surprisingly clear results.
Habits of one Facebook user

A graph showing the sleep tracking of a user on Facebook. Source: Soren Louv-Jansen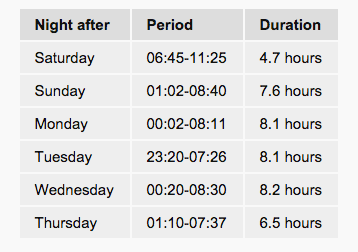 Source: Soren Louv-Jansen
'This data tells a lot about what you are doing'
The data can display information such as which friends regularly get up early for work, how late they stay up and what time they are sleeping in until on weekends.
"Some of them stay up late for whatever reasons but don't necessarily want to share this with everybody," Mr Louv-Jansen said.
"I guess we still have the views that productive people go early to bed and, especially, get up early. If you don't fit this image, you might not brag about it.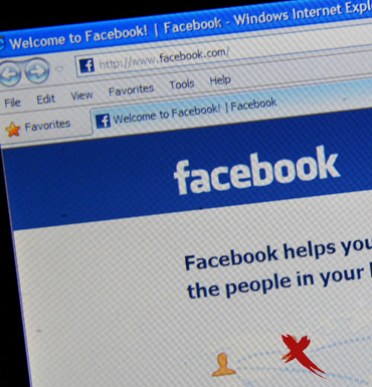 Privacy advocates are concerned at the digital footprints. Photo: AAP
"Also, this data tells a lot about what you are doing. If you tell your boss that you are sick but stay up all night, maybe you are not sick."
Mr Louv-Jansen released the initial prototype of his program in January, but he said it was only recently after he wrote a blog post about it that it went viral.
"The people around me that I showed it to were quite amazed, but I was not sure other people would find it equally interesting," he said.
"It's clear now, that I've really struck a nerve with regards to people's sense of privacy. This I'm very happy with."
In 2013, Mr Louv-Jansen made headlines in Denmark after exposing how to obtain a Danish person's social security number using only their name and birthday.
Now the privacy advocate is concerned about the digital footprints users are leaving behind with big companies like Facebook.
"I feel this example with sleeping habits is very powerful and tangible, even for people outside [the] tech [world]," he said.
"I think it can help create awareness around the issues of providing too much information to certain companies, that build up a very accurate picture of who we are, which makes them very powerful, and rich."
Users still tracked even if they disable chat, Louv-Jansen says
Mr Louv-Jansen said he found it "weird" that Facebook would still display the timestamps of friends who had disabled the chat functionality, meaning there was no way to stop yourself being tracked by data-scraping scripts.
"Even if you disable chat, people are still able to see when you were last online," he said.
He said so long as Facebook continued to display information in the user interface about when someone was last online, anyone could make a program that automatically collected this information.
In a statement, Facebook said the social network's terms of use prohibited the collecting of people's content or information "using automated means without our prior permission".
Facebook said the sleep-tracking project violated those terms.
"We've reached out to the developer to ask him to take it down," a spokesperson said.
"Messenger cares deeply about protecting people's privacy. That's why only people you're Facebook friends with, have added as a Messenger contact or who you've messaged before can see when you were last active."
But Mr Louv-Jansen defended the project.
"To the best of my knowledge I'm not doing anything illegal, so I'm not really prepared to take my blog or the open-sourced code down," he said.
– ABC