Worst-ever flu season? Maybe it's just that we're seeing much more virus testing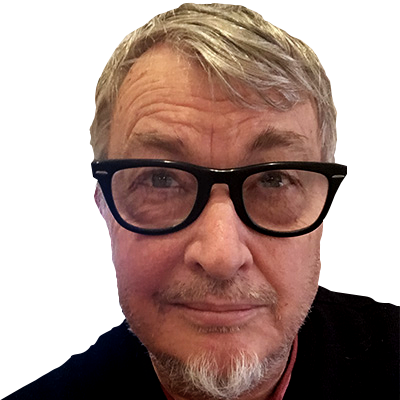 Influenza cases may have significantly increased, but is it because there has been more testing for the virus? Photo: Getty
Reports that this year's influenza season is a particularly bad one may actually have more to do with an increase in testing than an unusually virulent strain of the virus.
As of yesterday, there were more than 71,256 laboratory-confirmed cases of influenza across the country this year, with youngsters aged 10 to 19 among those hitting the hankie hardest.
That's more than twice as many confirmed cases of influenza in the first seven months of 2017 than during the same time period last year.
But the head of clinical research at the National Centre for Immunisation Research & Surveillance of Vaccine Preventable Diseases, Robert Booy, told The New Daily those figures don't tell the whole story.
Professor Booy said it's true that the "measured number of cases is higher'' – meaning that more people seeing GPs and hospitals are being tested.
"So it may be a bad year, but it's probably not much worse than other bad year,'' he said. "It's just that GPs and hospitals are doing a heck of a lot more testing.''
Professor Booy added that the statistics are being plumped by an increase in the testing of mild case − "but when you look at the severe cases, the numbers aren't much higher than other years".
What appears to be driving this, is the advent of a new, rapid-results test that's become commercially available to doctors.
"So there's a commercial interest for doctors to take the test, as it gathers a payment. But there's a public interest benefit too, because we know what we're dealing with."
There have been a number of diagnostic tests developed in recent years, but the latest, called, GeneXpert, has reduced flu diagnosis from one to four days, to one to four hours.
Last month, the NSW state government announced the roll-out of the testing, with Premier Gladys Berejiklian declaring this was "the largest rapid Influenza testing program in the Southern Hemisphere and could help revolutionise how we fight flu in NSW".
This explains why may have read reports that NSW has experienced a big outbreak that is heading south to Victoria.
Reports of influenza in NSW are up 50 per cent on this time last year, according to a government statement.
Professor Booy noted: "Right now, the important point, is that if someone is tested, and the GP has used an application that gives a result in a few hours, they can start them on treatment that will be effective.''
The drug, prescribed to combat flu, named Tamiflu, is what's known as a neuraminidase inhibitor.
As Professor Booy explained: "The virus has on its outer coat two proteins … one of the, known as H, which people have heard about, helps the virus get into the respiratory cells where it multiplies hundreds of thousands of times.
To break out and infect the rest of the body, it needs the neuraminidase enzyme − Tamiflu inhibits the enzyme, and so the infection is contained to the sick cells.''
There were reports early in the years of fears of a new strain. But as Professor Booy advised, the influenza virus, being a RNA virus, is ever-mutating.
He said that 99 times out of 100 it might accurately replicate, but that one percent failure can mean new antigens that the body's immune system doesn't recognise and can't combat.
"It's why we produce a new vaccine each year,'' he said.
Is this year's vaccine holding up?
"We're in real time at the moment. We can't know for certain at this point.''
And if this is a bad year, can we know what next year will be like?
"We can't even predict next week let alone next year. All we know is there will be a lot of disease next week, but will likely be on the decline.''