Sorry, vegans: The world would starve if we all followed your well-meaning lead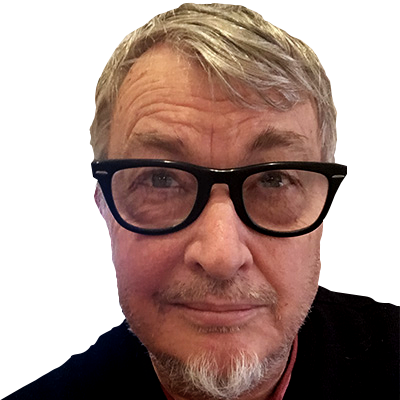 Vegans have their self-righteous hearts in the right place. But they won't save the world. Photo: Getty
Why did all those vegans go berserk in recent weeks? Aside from drawing attention to the inconvenient truth that animals suffer and die before they're turned into casseroles, much of their anger might also come from being blamed for destroying the world.
Which could in fact be true … if veganism took over!
That's a perspective at odds with some of the placards waved about at those recent protests, declaring: "WE ARE TRYING TO SAVE THE WORLD."
So what gives?
Vegans are people who eat no animal products – be it meat, fish, milk, cheese, eggs or honey. Or even oysters – which have neither a face nor brain.
The vegan creed is that by consuming an exclusively plant-based diet – that is, if people gave up eating meat and using animal by-products – we'd not only spare defenceless animals the misery of slavery and factory-setting annihilation, we'd open up the huge tracts of land currently used to raise grain to feed the beasts and turn them into bread baskets.
The thinking here is based on the reality that it takes two to 10 kilograms of plants, depending on the type of plant, to produce one kilogram of animal flesh.
And where would all the cows go if we set them free anyway? Photo: Getty
But there's evidence here and here that veganism, if adopted at a population level, would be a public health disaster, because a vegan diet doesn't contain crucial nutrients such as B12, calcium, vitamin A, vitamin D and a range of fatty acids.
Supplements and careful planning can address these deficiencies – but how realistic is it that the world's population would pay such close attention to nutrition when it already fails spectacularly to cover the basics (less sugar and fat, smaller portion sizes)?
Vegans causing Third World to go hungry
There is also good evidence that universal veganism would be an unsustainable and ruinous use of land and kill more (native) animals. We'll get back to that.
At the crazy end, vegans stand accused of literally taking the food out of the mouths of impoverished Peruvians (quinoa) and Mexicans (avocados) by prohibitively upping the price of their staples through Western demand.
Then there's the issue of "blood cashews". Vegans rely on nuts for protein and healthy fats.
The ethical problem is this: a cashew has two layers of hard shell that harbour two kinds of acid – cardol and anacardic – which burn the fingers of Indian women who are paid maybe $3 a day to extract the edible part of the plant. Which is often called "the meat", ironically enough.
Chocolate? Cocoa beans harvested by small children wielding sharp tools.
Coffee? Picked by serfs housed in cramped, prison-like conditions.
All this sounds a bit silly – even allowing that one 2011 study found newspapers, especially in the UK, go out of their way to discredit veganism through ridicule.
Why does this crazy stuff resonate?
As this Conversation piece observes, "Vegans prompt defensiveness among non-vegans by implying a failure to act on a moral issue" – primarily the suffering of animals, but also the challenge of feeding a growing world population. The first complaint is hard to get past.
But the fact is, as a recipe for feeding the world, veganism – and getting rid of domestic animals entirely – doesn't cut it. In August last year, researchers from six US universities modelled 10 diets to see which one would feed the most Americans, based on available arable land.
What they found was that the carrying capacity— the size of the population that can be supported indefinitely by the resources of an ecosystem— of the vegan diet fell way behind that of vegetarian diets that included eggs and dairy, and two of omnivorous diets that featured reduced meat consumption.
Cheese is our saviour
In fact, the diet that could sustainably feed the most people was lacto-vegetarianism – plants plus milk and cheese.
The reason is simple: not all available land is good for growing crops, including pasturelands where cattle are grazed.
So if we were to go vegan, we'd be farming to death the available arable land – and not making use of the pasturelands. Apart from destroying arable soil with over-use, we simply would not be able to grow enough food for everybody.
John Elder is a vegetarian who eats cheese