Michael Pascoe: Philip Lowe says politicians fail Australians. How can anyone disagree?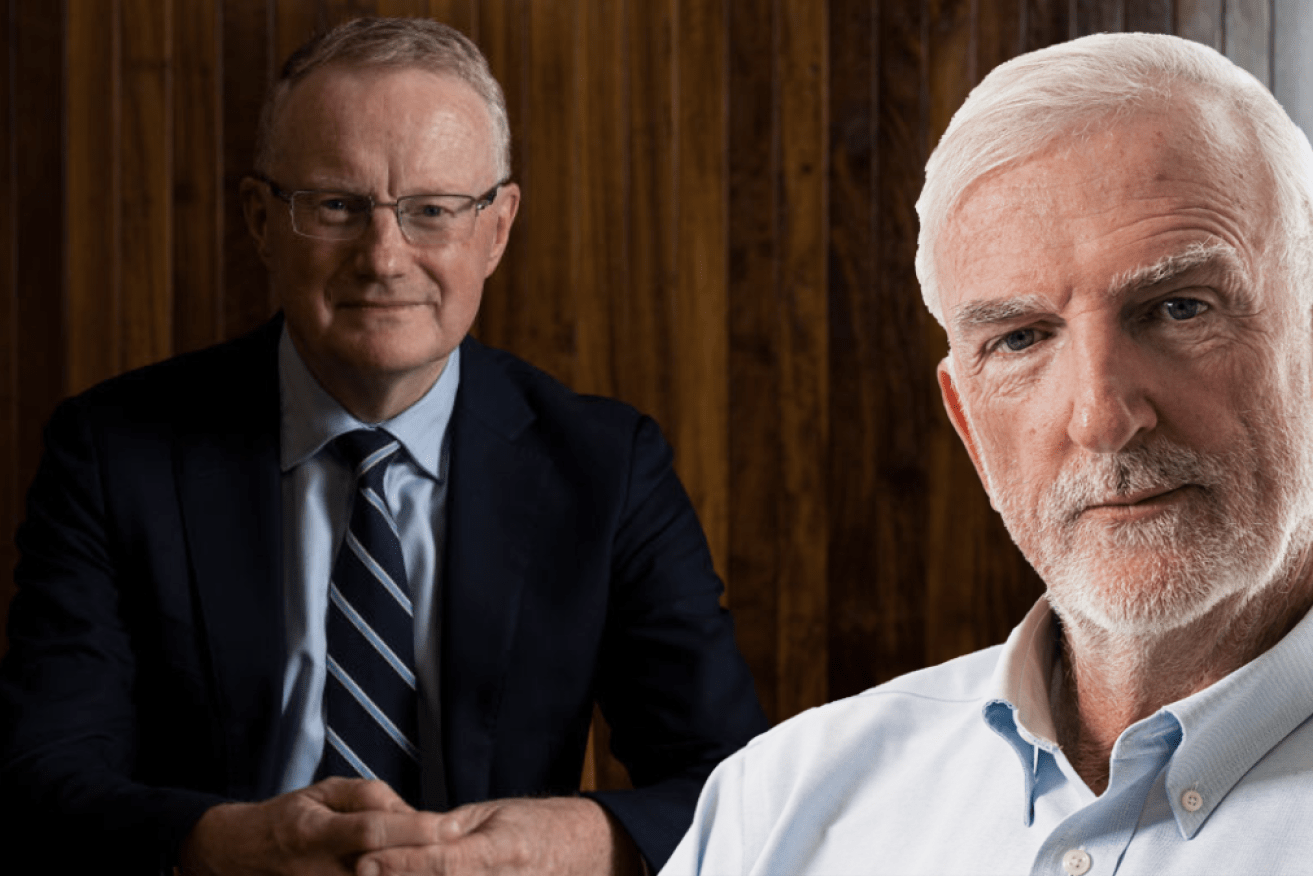 Lowe's warning has not been picked up on. Photo: Getty/TND
Philip Lowe bowed out as an RBA official spokesman this week the way he started: Advising, asking and begging our governments to do more.
Much of the coverage of Dr Lowe's farewell speech as governor led with the minor stuff – his concession of making some mistakes, his complaints about personal attacks – when what had greater substance was his underlying plea for our governments to do more for this country and a quite radical suggestion from a leading central banker.
I've been paid to observe, report on and throw the odd stone at RBA governors for 40 years. In that time, none has been as radical as Dr Lowe was in his parting suggestion that we can't trust the federal government, our politicians, to do the right thing in a crisis.
This is the implication of Dr Lowe's suggestion that we need to take some of the taxation decisions out of the hands of the Treasurer and give them to an independent body – a sort-of central bank for fiscal policy – because the pollies' first priority is winning the next election rather than plotting the best course for our nation.
A note of despair
Maybe there is a note of despair creeping into Dr Lowe's rhetoric at the end of a long period in the public eye steering the good ship RBA, trying to do what's best under his remit for the Commonwealth and damn the torpedoes (sorry about any collateral damage).
He has been consistent in talking truth to government, warning that fiscal policy has a bigger role to play than monetary policy in guiding the economy.
On a Reserve Bank scale of emotion, Dr Lowe made something close to a cry from the heart nine years ago as deputy governor before the House of Representatives economics committee.
He was introduced to the committee by his then-boss, Glenn Stevens, as having "very strong views" on what was needed to get Australia going.
For those who might have forgotten, 2014 was early in a bleak period in Australian policy under a dud Treasurer and a prime minister determined to take the country backwards.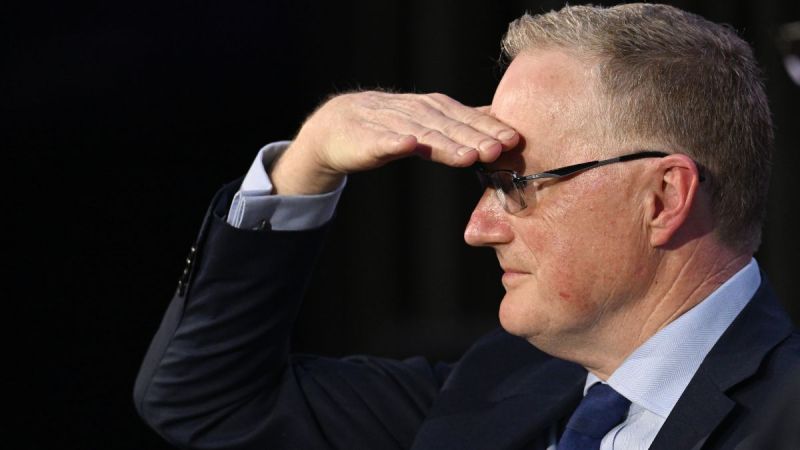 Philip Lowe's tenure has been controversial.
Given the chance before the economics committee, Dr Lowe did not hold back. I marked his words then, took opportunities when I could to repeat them and do so again now as they count just as much today as in 2014:
"At the end of the day, monetary policy can't be the engine of growth in the economy," Dr Lowe told the pollies. "We can help smooth out the fluctuations, we can't in the end drive the overall growth in the economy.
"It's clearly structural issues that do that … Australia is going to be a high wages, high-productivity, high-value added economy – that's where we want to be, that's where we could be, that's where we should be. If we're going to find ourselves in that position and sustain ourselves there, then people need to be able to take risks, they need to be able to be rewarded for risks and we need to innovate to find new ways of doing things better.
"So I think it's somehow enlivening the entrepreneurial and risk-taking culture, innovation culture, so that we can be the type of country that has high value-added, high wages and high productivity. I think culture's important.
"In my perspective, I think our society is becoming too risk adverse, the way we think about risk has got distorted and we're not paying enough attention to returns and we're paying too much attention to risk.
"I think if we invest more and more effectively in education, in human capital accumulation and infrastructure, so it's risk taking, education, infrastructure, they're the things that are going to help us be a high wage, high productivity, high value-added economy.
"But the details here aren't things the central bank are expert in, but they're the ingredients to be a successful economy in the next 20 years."
So there – it was over to government to invest in this nation and its people to realise our magnificent potential.
Of course, the antediluvian Abbott/Hockey government wasn't taking such advice. The word was that if Tony Abbott had not been rolled as prime minister, Philip Lowe would not have been appointed governor.
And Australia remains risk adverse. The Labor government is proving to be only a little more ambitious than its predecessors, hugging the centre of the road, having enough trouble with small improvements in taxation and climate and housing policies without wanting to scare the horses.
'A better place'
Hence the suggestion in Dr Lowe's speech that the politicians can't be trusted to make hard decisions:
"The current global consensus is that monetary policy is the main cyclical policy instrument and should be assigned the job of managing inflation," he said on Thursday.
"This is partly because monetary policy is more nimble and it is not influenced by political considerations. Raising interest rates and tightening policy can make you very unpopular, as I know all too well. This means that it is easier for an independent central bank to do this than it is for politicians.
"This assignment of responsibility makes sense and it has worked reasonably well. But it doesn't mean we shouldn't aspire to something better. Monetary policy is a powerful instrument, but it has its limitations and its effects are felt unevenly across the community.
"In principle, fiscal policy could provide a stronger helping hand, although this would require some rethinking of the existing policy architecture. In particular, it would require making some fiscal instruments more nimble, strengthening the (semi) automatic stabilisers and giving an independent body limited control over some fiscal instruments.
"Moving in this direction is not straightforward, but some innovative thinking could help us get to a better place."
Right. Well, good luck with that.
We tend to achieve major reform either through exceptional leadership or a major crisis. So it looks like such radical reform will have to await another major crisis to have a chance.
Housing crisis
Dr Lowe also had a slash at the pollies over our housing crisis, which he described as "the high cost of housing in Australia, which I view as a serious economic and social problem".
He has previously pointed to the housing disaster as a factor damaging productivity. I remain disappointed that he hasn't specifically fingered the disaster of government neglecting public housing for decades, but that is part of the failure he highlighted:
"It is certainly the case that the structurally lower nominal interest rates that followed the return of low inflation in the early 1990s contributed to the increase in housing prices. But the reason that Australia has some of the highest housing prices in the world isn't interest rates, which have been at roughly similar levels across most advanced economies.
"Rather, it is the outcome of the choices we have made as a society: Choices about where we live; how we design our cities, and zone and regulate urban land; how we invest in and design transport systems; and how we tax land and housing investment.
"In each of these areas, our society and politicians have made choices that lead to high urban land and housing costs."
Yes, those politicians – again failing society. It's not just central bankers who make mistakes.
Topics:
Interest Rates,
Michael Pascoe,
Philip Lowe,
RBA