Does every hit movie need a sequel? Ryan Reynolds says he's had enough

Moviegoers aren't the only ones getting sick of Hollywood's onslaught of sequels, reboots and revivals.
So are the actors bringing the stories to life.
Ryan Reynolds spoke out against sequels at a comedy festival in the UK this week, referring to an upcoming sequel of his own.
His video-game movie Free Guy, in which he plays a self-aware NPC (non-playable character), made a tidy profit.
The action-comedy made a worldwide total of $US331.5 million ($502.5 million) – a considerable amount over its estimated $US125 million ($189 million) production budget.
Unsurprisingly, after the movie's success, director Shawn Levy announced that Free Guy 2 was in development.
But perhaps surprisingly, Reynolds said there wasn't much of a need for a sequel.
Although he said he would "love" a second movie, Reynolds said it's also OK for some movies to "kick a– and then everyone go home".
"I would love it. But also like, does everything f—ing have to be a sequel?" he told an audience at London's O2 Arena.
"So you know, there's a bit of a push and pull there, resisting the urge to just immediately say, 'Ohh, doing a sequel will validate the first one,'" he added.
"No, the first movie validates the first one and then you can leave it at that. So I don't know, we're still talking about it."
'Asking too much'
Not many movie makers these days are able to resist the "urge" Reynolds is referring to.
Last month, Disney boss Bob Iger said the House of Mouse would be learning harder on its more established brands in the years to come.
The call came after the box office flop that was 2022's Lightyear.
The kids movie followed Buzz Lightyear in his origin story, with the space ranger on an intergalactic mission, trading in his usual Toy Story buddy Woody for an all-new crew.
But the flick underperformed at the box office, making a measly $US226.4 million, barely past its $US200 million budget.
And given Disney likely spent tens of millions more on marketing, it can be assumed Lightyear didn't make any profit.
It was a major reality check for Pixar and Disney, becoming one of their few endeavours to not soar to the top spot at the domestic box office.
But Iger said the film was too far from what Buzz Lightyear fans knew and perhaps had expected, and "asked too much of the audience".
"When they hear Buzz, they're like, 'Great, where's Mr Potato Head and Woody and Rex?' And then we drop them into this science fiction film that they're like, 'What?'," Iger told TheWrap.
"Even if they've read the material in press, it was just a little too distant, both in concept and I think in the way that characters were drawn, that they were portrayed."
Following Lightyear's failure, Iger reiterated that Disney would be focusing on its existing Marvel, Pixar, Star Wars and Avatar brands.
He shared that a fifth Toy Story movie was in development, along with a third Frozen movie and a sequel for Inside Out.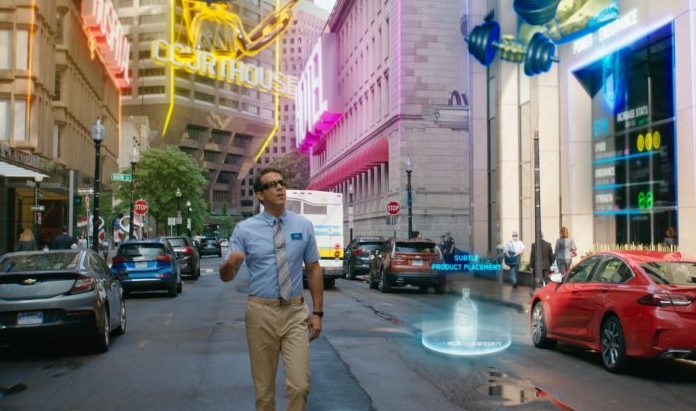 Reynolds played a self-aware NPC in 2021's Free Guy. Photo: Disney
The market is begging just as much for TV revivals.
Everything from Gilmore Girls to iCarly, the X-Files to Will & Grace has been brought back from the grave.
There are also video game adaptions like The Witcher and The Last Of Us. Although these are building new stories on top of existing lore, these projects largely consist of beloved, previously told narratives.
Even if it's not a flat-out adaption, casts of shows and movies alike are getting back together for 'reunion specials' (the cast of Friends and the Harry Potter films, for example).
Risky business
The sequel has long been thought to be a guaranteed recipe for success, with a sense of built-in success.
Original ideas are considered to be a gamble, while studios can almost guarantee a win when capitalising off an existing product, said Luke Devenish, head of screenwriting at the University of Melbourne's Victorian College of the Arts.
"A prequel or sequel, a reboot, there's a built-in understanding and an audience. Therefore, from the perspective of studios, it's like, people are already reaching into their pockets," Mr Devenish said.
And sequels are rarely ordered because there's a good story to tell, he said.
"There is no artistic vision behind these decisions. It's a hundred per cent commercial. The only reason they're doing it because they're seen as potential rivers of gold."
And this isn't anything new, either, says Dan Golding, deputy chair of media and communications at Swinburne University of Technology.
"The mainstream kind of entertainment industry has really revolved around sequels since the 1970s, particularly with Star Wars, but even like The Godfather I and II, when they came along at the start of the '70s," Professor Golding said.
"But up until that point, sequels didn't really exist in the same way."
The output of sequels and follow-up content has intensified as of late, he says, with cinemas now completely dominated by blockbuster sequels.
"The kind of mid-budget film, like the adaptations of Pride and Prejudice … has completely disappeared," he said.
"The movies is basically 'go as big as possible, and make as much money as possible'."
'A down period'
Disney has truly mastered the art of the sequel-prequel genre.
Since acquiring Lucasfilm, there has been a steady stream of Star Wars content over recent times, with either a new show or movie out every year.
And there have been a whopping 31 Marvel movies released since 2007 – not including the TV shows available on Disney+.
However, according to recent box office figures, the Marvel magic seems to be gradually wearing off.
Marvel's latest film, Ant-Man And The Wasp: Quantumania, was intended to be its grand launch for the fifth phase of the MCU.
But the film performed woefully at the box office, pulling in $US106.1 million ($161.2 million) on its opening weekend, miles away from its reported $US200 million ($303.9 million) budget.
Professor Golding agreed that there is waning interest, caused by an oversaturation of "serial storytelling" – with an increased appetite for original stories.
"I think we may be approaching a 'down' period, because it's become so saturated," he said.
"But we've kind of seen that before. I think it's probably a trough to the last decade's peak, and we'll see that turn around again."
And with more than 30 projects in the MCU, it's difficult to keep track of the interweaving narratives – particularly for new viewers.
"If you've never [watched MCU films] and you're 12 years old, which is the key demographic for Marvel, you're looking at this universe and you go, 'where do I start?'" Professor Golding said.
'Repackaging the princess'
Although the constant reboots are getting some backlash, they do come with some advantages.
In making live-action versions of its classics, Disney has been able to update some aspects of the stories for modern audiences.
The 2023 version of The Little Mermaid, for example, will star Black singer-actor Halle Bailey in the leading role, bringing diversity to the classic tale.
And in the 2016 adaption of Beauty and the Beast, Belle is made to be an intelligent inventor, not her father.
"Disney is … very aware of who their audience is. So they've changed the way they place female characters. The way they treat female characters," Mr Devenish said.
"Disney is responsible for the princess myth, let's be honest. They've really been a big contributor there. And so they're aware of that. But they're also aware that the myth no longer sits very well, that it needs a new take on it.
"So that's my observation of what they've been doing in their most recent incarnations, as they're trying to repackage the princess."
Topics:
Movies,
Ryan Reynolds,
Sequels,
TV shows