Andrew Denton's morbid new podcast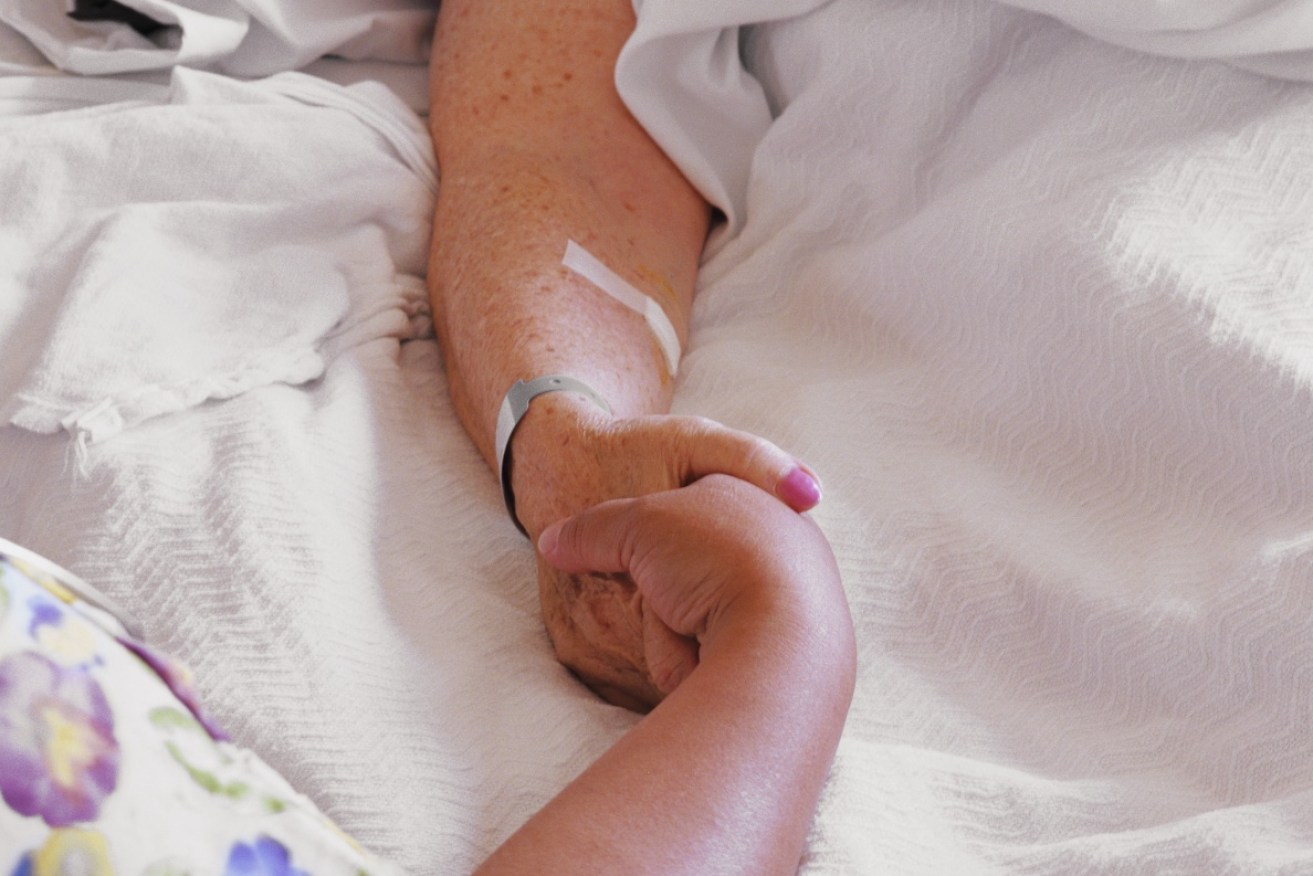 The right of the terminally ill to end their lives is backed by a huge majority. Photo: Getty
Andrew Denton wants Australians to be allowed to choose when they die.
The distinguished comedian, producer and television host has spent a lot of time lately trying to convince people that euthanasia should be legal, and his new podcast is the most recent attempt.
In Denton's own words, his 17-part audio series, titled Better Off Dead, seeks to find out "why good people are forced to die bad deaths".
Denton contends public opinion is dramatically out-of-step with the actions of law makers.
• Q&A: Australia must not 'kill people rather than care for them'
• 'I feel my life is complete and I am ready to die
• Another song recorded for Cardinal Pell
'We know from every opinion poll published in the last 20 years that, overwhelmingly, Australians want a law for assisted dying," he said.
"I'm hoping this [podcast] series will help prick the consciences of politicians and doctors who, for too long, have sat on their hands on this issue while their fellow Australians suffer needlessly."
In Australia, euthanasia is illegal and anyone who assists a patient to die can be prosecuted, although such action has been rare.
Euthanasia was legal in the Northern Territory from 1995 to 1997, but a federal law voided the NT's original law.
Three people were able to die before the NT law was voided, assisted by prominent Euthanasia advocate Dr Phillip Nitschke.
In episode two of the podcast series, Denton tells the story of his father "who did not go gentle" after suffering from heart failure.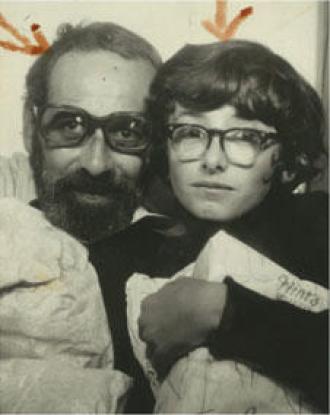 Andrew Denton as a child, with his Dad, Kit. Photo: Supplied
"Morphine never did settle the pain. Not his and not ours. The images of those final three days will never be erased," Denton said.
"So, prompted by the death of my father, and based on a year of research, I've tried to seek out the truth about assisted dying. How does it work, who is it for … and is it safe?
"Watching him die remains the most profoundly shocking experience of my life."
Denton takes his search for answers around the world, and around to Australia's most prominent voices on the issue.
"There is a cry for help. It may be muted, it may be veiled, but it is there nonetheless. And they all know it – including doctors," Victorian Coroner, John Olle said, who testified in front of a parliamentary inquiry about the incidence of elderly suicide in Victoria.
"They know that this person is screaming for help but no one is going to answer this call. Not in this society. So they have got to die alone." 
Former prime minister Bob Hawke tells Denton: "I think it is absurd that we should say that it is illegal that a person who is suffering terribly, and is in an irremediable condition, should be forced to continue to suffer.
"It doesn't meet any requirements of morality or good sense."
The state of the debate in Australia
Denton headlined a panel discussing euthanasia on ABC's Q&A program in November 2015.
The panel was made up people for and against euthanasia, and the program was one of the most emotionally impactive seen in some time.
Australian author and doctor Dr Karen Hitchcock said Australia risked "normalising" the choice of death if we were to change our stance on euthanasia.
"[We shouldn't] kill people rather than care for them, then that normalises that decision in a way," Dr Hitchcock said.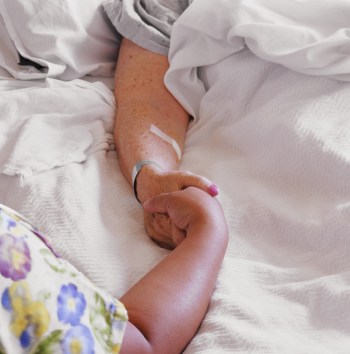 Palliative care must improve instead of euthanasia being legal, some said. Photo: Getty
"At the moment, even though we are such a rich country, we do not offer adequate care [to ill people], so their choices are limited."
Decriminalisation of euthanasia in Australia is supported by the Greens, the Australian Democrats, and the Liberal Democratic Party.
Among the Liberal Party and Labor Party decriminalisation is not supported as party policy.
Euthanasia almost became legal in Tasmania in 2013, when a conscience vote in parliament was narrowly defeated with a score of 13-12.
All Liberal Party members voted against the move to decriminalise euthanasia, while Labor MPs were split. All Greens members voted for decriminalisation. 
Euthanasia is legal is the Netherlands, Belgium, Ireland, Colombia and Luxembourg.
Assisted suicide is legal in Switzerland, Germany, Japan, Albania and in the US states of Washington, Oregon, Vermont, New Mexico, Montana and California.
Euthanasia is where a physician is directly involved in the death of a patient, while assisted suicide is where a physician provides the means of death to a patient only.
You can listen to Better Off Dead here.
If this raises any concerns for yourself or someone you know, we urge you to contact Lifeline on 13 11 14 or Gridline on 1300 845 745.
For immediate help call 000.