Will the Red Woman rescue Jon Snow on Game of Thrones?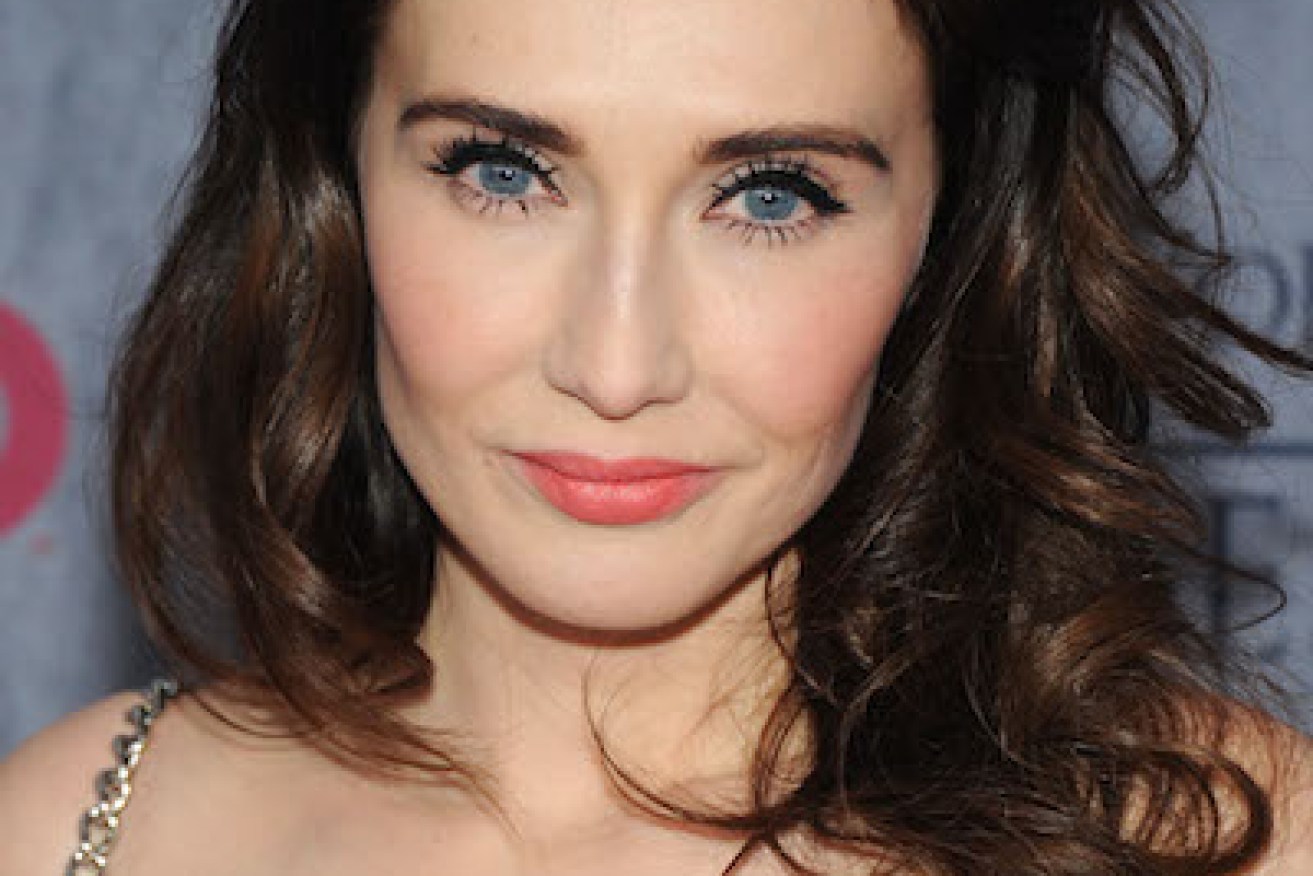 Off-screen, Van Houten and her co-stars play games and hang out in Belfast. Photo: Getty
WARNING: Season five Game of Thrones spoilers ahead
Perhaps it's wishful thinking, but many Game of Thrones viewers are clinging to the hope sorceress Melisandre will resuscitate fan favourite Jon Snow after his shocking death in the season five finale.
• Game of Thrones finale recap: Mother's Mercy
• Game of Thrones haters, why are you outraged?
• Thirteen emotions only Game of Thrones fans will understand

Van Houten as Melisandre with Stannis Baratheon, played by Stephen Dillane. Photo: HBO
Just to add to the speculation, Carice Van Houten, the actress who plays the Red Woman, has hinted her character will have a major task to perform when the show returns for a sixth season.
We last saw Melisandre riding up to Castle Black after abandoning Stannis and his army, arriving just before Jon Snow was unceremoniously killed by his Night's Watch brothers.
"You've seen her clock Jon Snow, which is a great ending because you think, 'Uh oh, what's going to happen there?'," Van Houten says of her character's appearance in the finale.
"You feel that she is concentrating more and more towards Jon Snow … there are slight hints that something's going to happen."
So, will this "something" be Jon Snow's miraculous return at the hands of Melisandre's magic?
The rumours of Jon Snow and Melisandre teaming up have been rife since she attempted to seduce him back in episode four.
While Van Houten is obviously under strict orders not to share too much information about the show's future, she does let slip that something big is in store for Melisandre.
"I was doing ADR the other day and then the producer was there and he was saying something that I've heard before, which is quite spectacular, for next year, which I really can't say anything about," the 38-year-old teased.
Thanks to her fierce supernatural bent, Van Houten's character, also known as "The Red Woman" or "Red Priestess" after her flaming locks, isn't exactly the most popular on the HBO smash hit.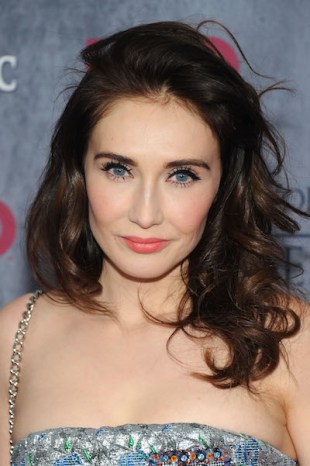 Off-screen, Van Houten and her co-stars play games and hang out in Belfast. Photo: Getty
Her merciless, cutthroat attitude and dubious tactics earn Van Houten her fair share of online abuse.
"Some people really hate me, but I think they like to hate me, which is nice," the Dutch actress admits.
"What's great to do is when someone is mean – and there's ugly stuff on the internet sometimes – I tend to not go into it that much, but sometimes I like to threaten them with a shadow baby. It always works."
She is, of course, referring to the half-human, half-spirit monstrosity Melisandre birthed in season two.
When the critics become too much, Van Houten also has her castmates to back her up.
Despite their stormy on-screen relationship, she was close friends with Liam Cunningham (aka Ser Davos Seaworth) long before the show started and describes Tara Fitzgerald (aka Selyse Baratheon) as "a wonderful woman".
The group film mainly in Belfast, Ireland, using a massive set to create the snow-covered Castle Black.
"There's a lot of stuff in the studio, but there's also stuff in the field … It's a beautiful set. It feels like something that was built hundreds of years ago, but it's just a set. It's unbelievable," Van Houten explains.
"You see The Wall, and they have just a cliff, and it's painted white, for big parts of it. The sets are amazing, I have to say. They're unbelievable."
In their downtime, the cast partake in decidedly less dramatic pastimes than their fictional personas.
"It's so different from our regular lives, but it's funny that you sit in a green room with guys in armour and we're playing 'Name That Tune'," Van Houten laughs.
Game of Thrones Season 5 available to own now on digital download through several retailers including iTunes, Google Play, Quickflix, Playstation Video and Fetch TV.