Touring Australia as a grey nomad: Tips from travellers on the road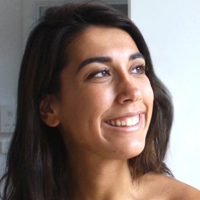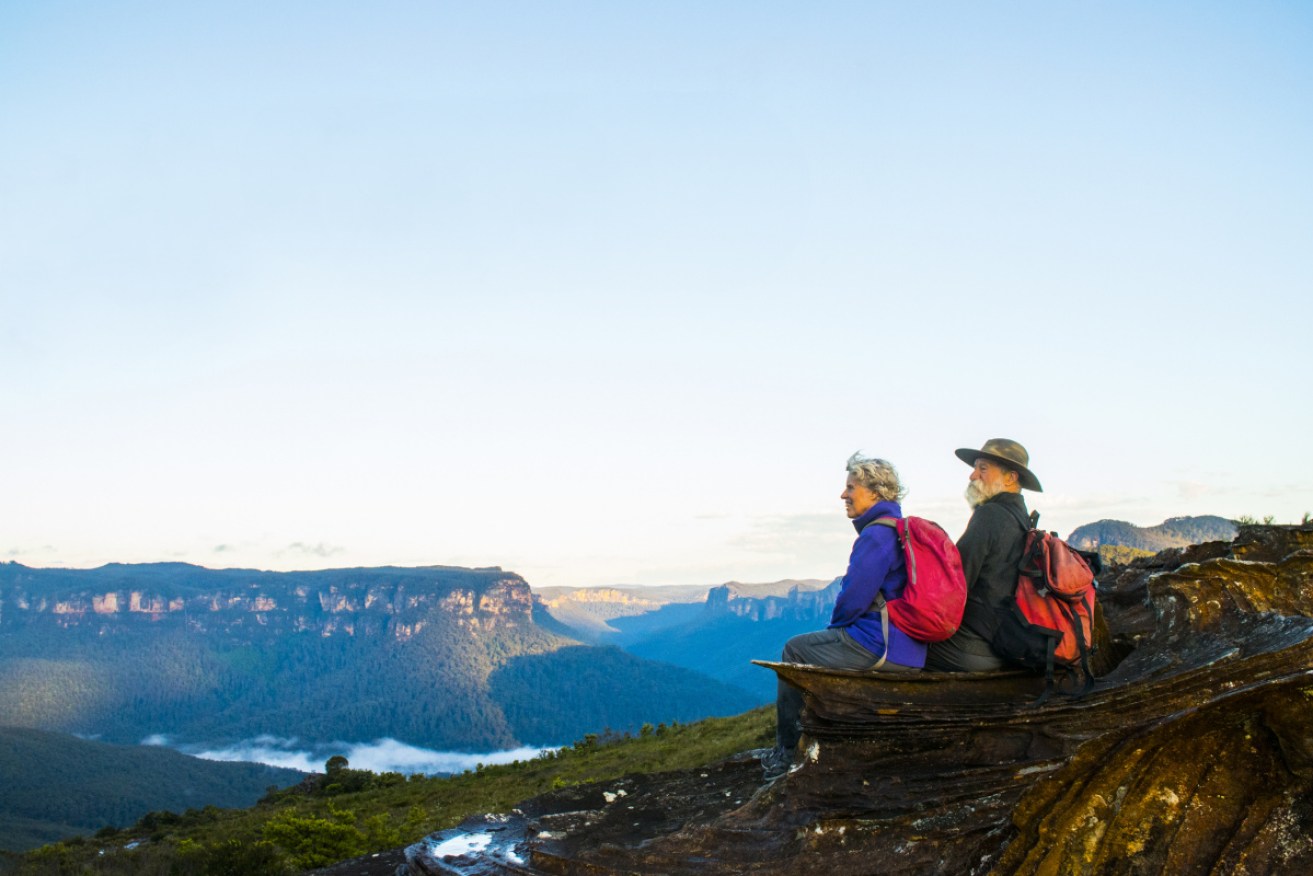 More and more grey nomads are packing up their lives and taking them around the country. Photo: Getty
Maureen Felstead and her husband John recently returned home after living on the road for just over three years.
They travelled 25,000 kilometres in total, and explored every corner of the country. To make their money stretch, they worked as they went.
In Karijini National Park in Western Australia, they hiked to waterfalls and swam underneath them. In the afternoon, they headed back to their van to have drinks with new friends they'd met on the road, and cook dinner.
Felstead will turn 70 this year. Her husband is 72.
Though their lifestyle draws parallels to that of digital nomads or even gap year students, Felstead and her husband identify with another group: grey nomads.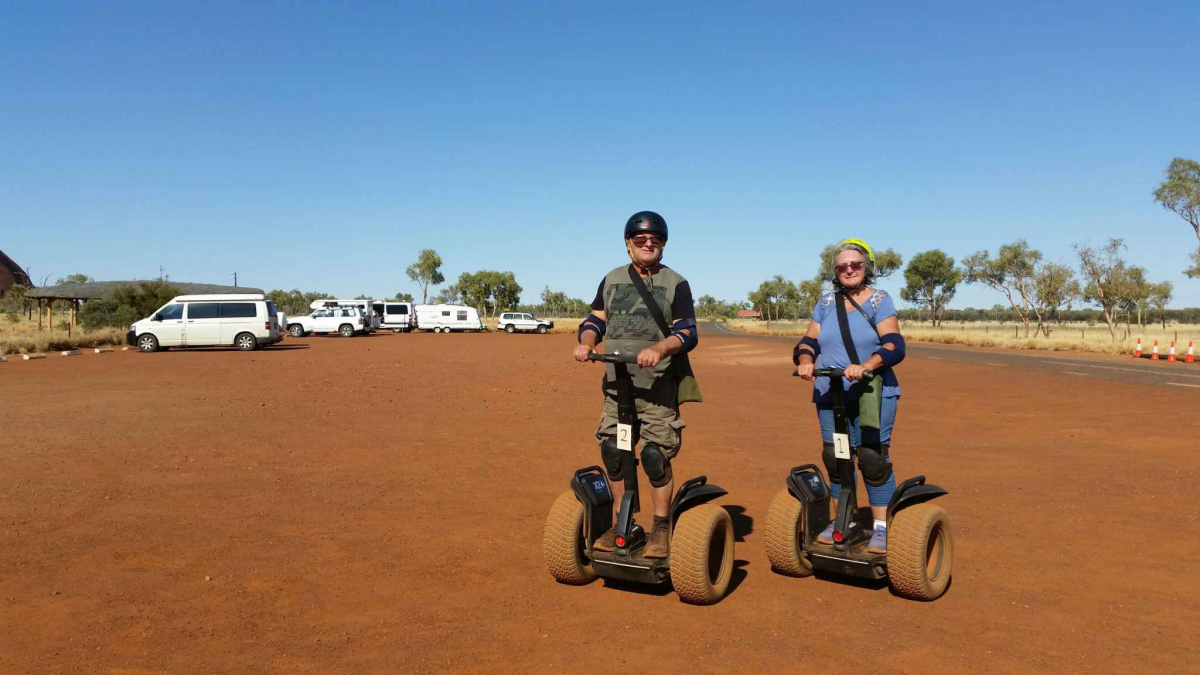 John and Maureen Felstead on the road. Photo: The Felsteads
The term is used to describe Australian retirees who travel within their own country for an extended period of time, usually in a caravan or motor home.
A recent study found grey nomads represented the highest proportion (40 per cent) of those staying at caravan parks.
"There's not exactly a typical [grey nomad]," Jill Weeks said. In researching and writing her books Where To Retire In Australia, Retire Bizzi, and 21 Ways To Retire, Weeks chatted to plenty of grey nomads.
"You've got the initially retired ones who like to do a lap of Australia. They're thinking, 'Right, we'll buy the caravan, and we'll take trips around Australia'," Weeks said.
"You've got these other ones that might do shorter trips, just to test things out. Or maybe they're going to visit family or friends. Or they might have a specific destination they're travelling to for a reason.
"Then you've got these other ones that I find particularly interesting. Because they either work or volunteer around Australia."
It's this work-and-travel category that Felstead and her husband fall into.
While travelling, they worked on farms and at caravan parks in exchange for accommodation. Doing so meant they could live solely off their pension, and not touch their superannuation or assets.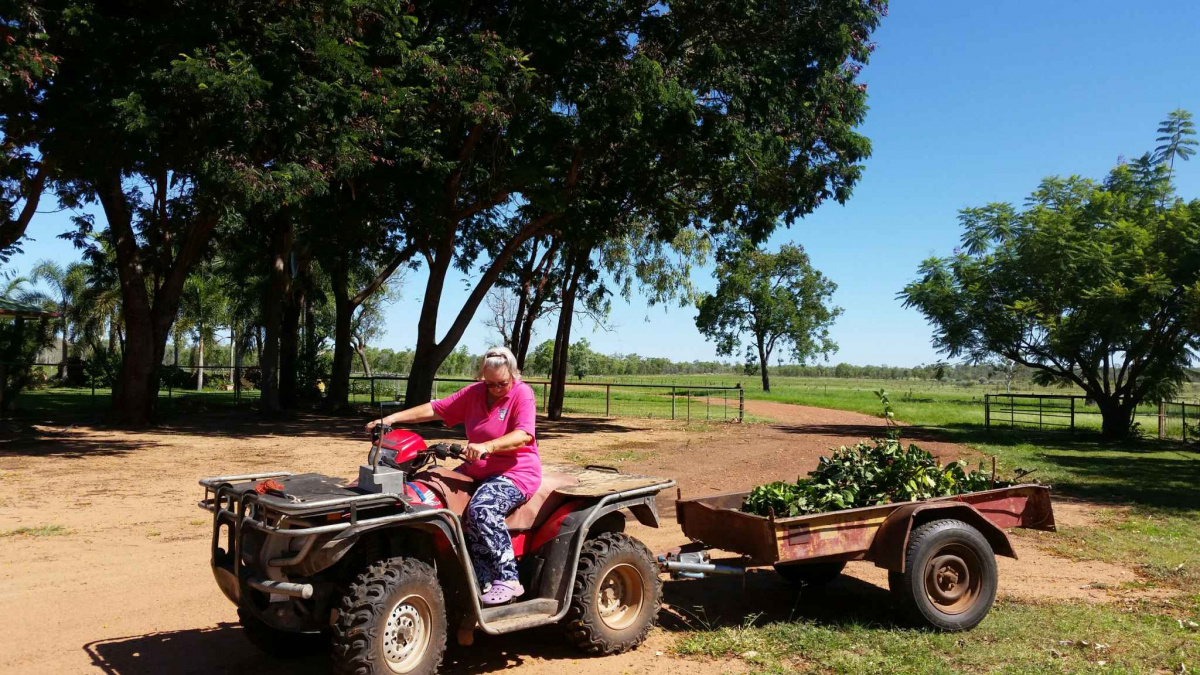 The Felsteads pick up farm and community work around the country to fund their grey nomad travels. Photo: The Felsteads
There are grey nomad volunteer and work programs across Australia. Some involve helping out at local history centres, others aiding with community projects.
"They say to the grey nomads that come in, 'What did you do, or what do you do now?' – for example, they had people painting picket fences, they had people helping out at the school," Weeks said.
"They had one chap that came along and they said, 'What's your expertise?'," and he said, 'I don't have any skills, I can't do anything'.
"And they found he was a judge, and they said, 'Right, well we've got a task for you. You're going to lecture at the local high school in legal studies'."
Down to a fine art
Jock McLean, who turns 80 this year, and his partner Robyn, who is in her mid-70s, have covered 100,000 kilometres since 2011.
"I travelled all over Australia as a pilot, flying light aircraft and charters, but when you're a pilot, you've got to organise everything," McLean said. He and his partner both own homes in Melbourne.
"When I stopped flying after 40-odd years, I decided I'd buy myself a little camper van, and travel around Australia to see the things I'd visited but [this time] have a good look around each town. So, that's how I started."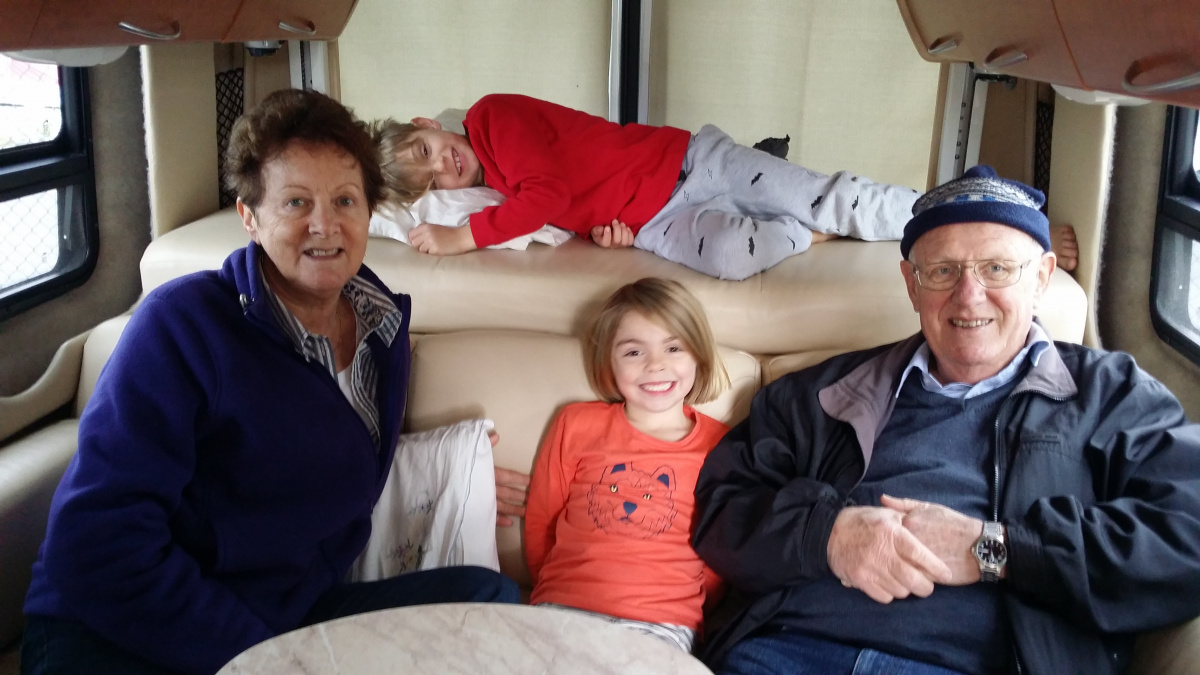 Jock McLean, right, with his partner Robyn and grandchildren. Photo: Jock McLean
Their routine has been perfected. Daily driving is limited to 300 kilometres. Stops for morning tea, lunch, and afternoon tea are allowed before they arrive at their destination, usually at 4pm.
The next couple of days are spent soaking up the ambience of whatever town they are visiting, seeing its sights and touring its museums. They'll alternate between staying in their motor home or in hotels, eating out or cooking for themselves.
"The seafood [in Port Lincoln, South Australia] is magnificent, and we used to go to a fisherman's wharf, and buy a dozen oysters and half a kilo of prawns and then drive somewhere and park the van where we had a magnificent view of the sea. We'd eat the oysters and have a glass of white wine," McLean said.
"I describe [the grey nomad lifestyle] to people as sitting in your lounge room, and looking out through a big picture window at a whole panorama going by. You see the countryside, you see fellow travellers, you see animals. You've got this whole kaleidoscope moving past you. It's constantly changing."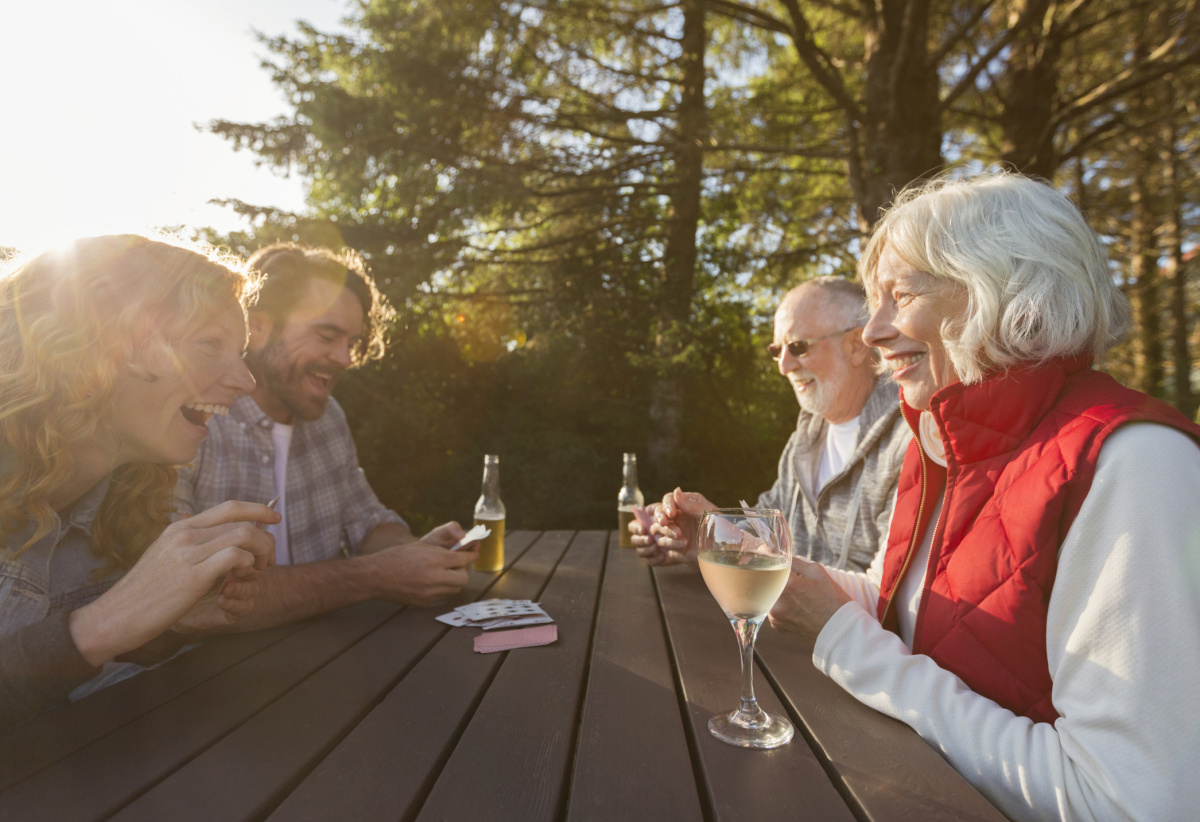 The best part about the grey nomad lifestyle? Meeting others on the road. Photo: Getty
Weeks predicts an interesting future for the grey nomad trend. The next generations will have different work and life experiences to the current grey nomads – baby boomers – and their lifestyle is likely to evolve differently, too.
Right now though, grey nomads are having a good time, Weeks said.
"I just think it's great they're out there enjoying themselves, and they're very happy," she said.
"They love planning trips and they love the experience of travel, networking and chatting to people along the way. Good on them. They're seeing our great country."