The mysterious hideaway on your doorstep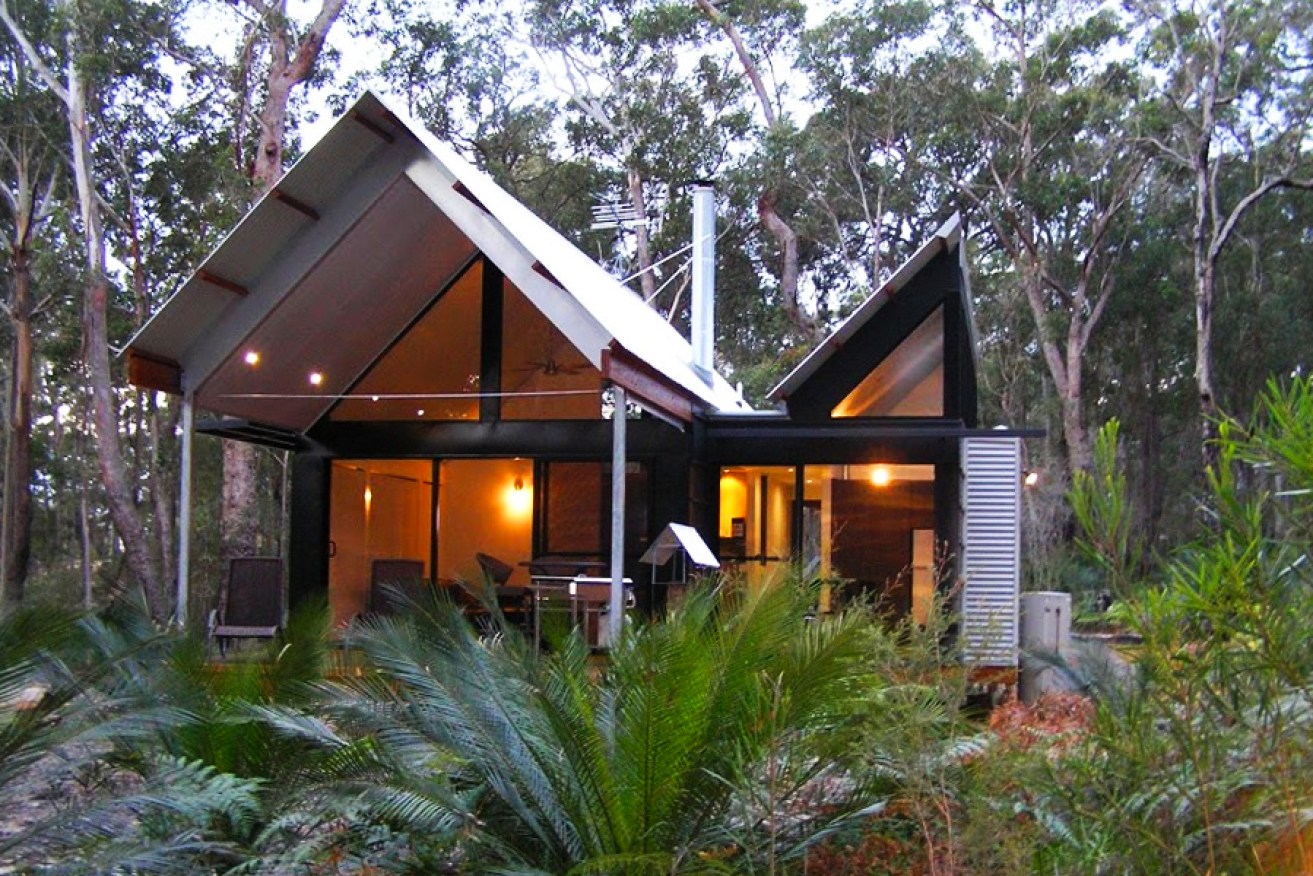 His name, apparently, was Aggro and patience wasn't one of his strong points. He had a bright red face, blue cheeks and black unblinking eyes which were boring into me. It was 6.35am.
Spears of sunlight were hitting the forest floor through the tall gums and Aggro wanted his breakfast. So he was going to stay there, just the other side of the glass, shirtfronting me in a crimson rosellaish way until I put some feed in the tray by the deck. As soon as I did, his mate flew down through the canopy to join him.
• Sound of silence: a week unplugged
• How to do your own digital detox (and succeed)
• This is the walk every Aussie should do
Within minutes a paintbox of flying colours filled the air. Four more rosellas landed, then a king parrot, two magpies, a currawong, and a mob of six smaller rainbow lorikeets.
It's a colourfully chirruping way to start the day and wildlife in this wood, a kilometre from Shark Bay on the south coast of New South Wales, is prolific, including echidnas, sea eagles and wallabies.
The Bower is set in amongst dense, beautiful bushland. Photo: Mark Berry/The Bower
It was pure luck that we decided to spend the last four days of our Sapphire Coast driving, cycling and walking holiday here, at The Bower in Broulee instead of nearby Tuross Head, where we had been thinking of staying in a cabin by the beach.
Soft rain had been falling as we made our way back through the rolling green landscape of the Bega Valley from Marlo, where the Snowy River flows into the Tasman Sea, and we were toying with whether to just go home as it was forecast to stay wet.
Then I remembered a friend raving about the non-weather-dependent breaks he had enjoyed at this place not far from Bateman's Bay, so I phoned him, then rang Mark Berry who, with his wife Sue, set up The Bower in the 90s. They bought 40 hectares of bushland a kilometre from the beach and had architects design five exquisitely private "bowers", which are dotted about in very private glades.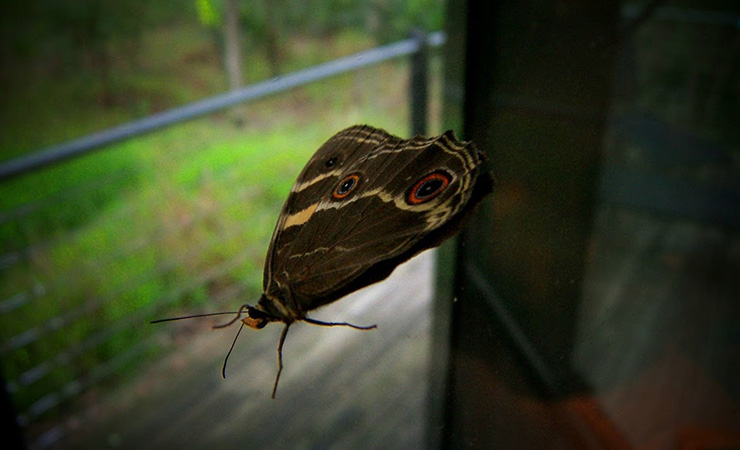 There's wildlife everywhere you look. Photo: Mark Berry/The Bower
Given that the cabins by the beach at Tuross Head were asking for $149 a night for what they described as "basic" accommodation, the rate for the thoughtfully sumptuous and surprisingly designed bowers was only $21 more a night. And what you get is far from basic. One wall of your villa/cottage/fairy bower is entirely glass from floor to pitched roof so you feel immersed in your surroundings.
It is "a view" in a different way, but no less absorbing than gazing out over the ocean or across a valley. The play of light through the trees, the leaves continually fluttering to the floor and the bright birds flitting about all make for an ever-moving image.
You could be miles from anyone or anywhere. And you don't have to do it tough. There's a kingsize bed looking out at this view across an open-plan living area with a log fire and entertainment system, while on the other side an airy corridor is a kitchen and a spa bathroom with a glass wall. The kitchen is well-equipped and there are bacon and eggs and sausages in the fridge on your arrival.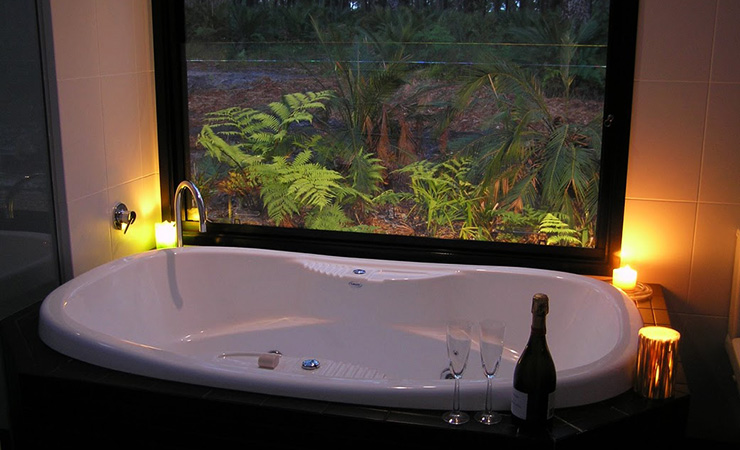 The luxurious spa bathroom allows you to take in the scenery. Photo: Mark Berry/The Bower
We don't often get a chance to experience real privacy on holiday. Like our suburban homes and apartment blocks, holiday accommodation usually means having someone a few metres away. Not here.  I don't think I can recall feeling as relaxed as waking up in such a private and peaceful place. It's like being in your own little green cathedral.
Finding The Bower is not that easy as the Berrys are no fans of irritating nature with large bright signs on the main road. But keep your eyes peeled – it's worth finding.