The costly mistake almost every sporting club is making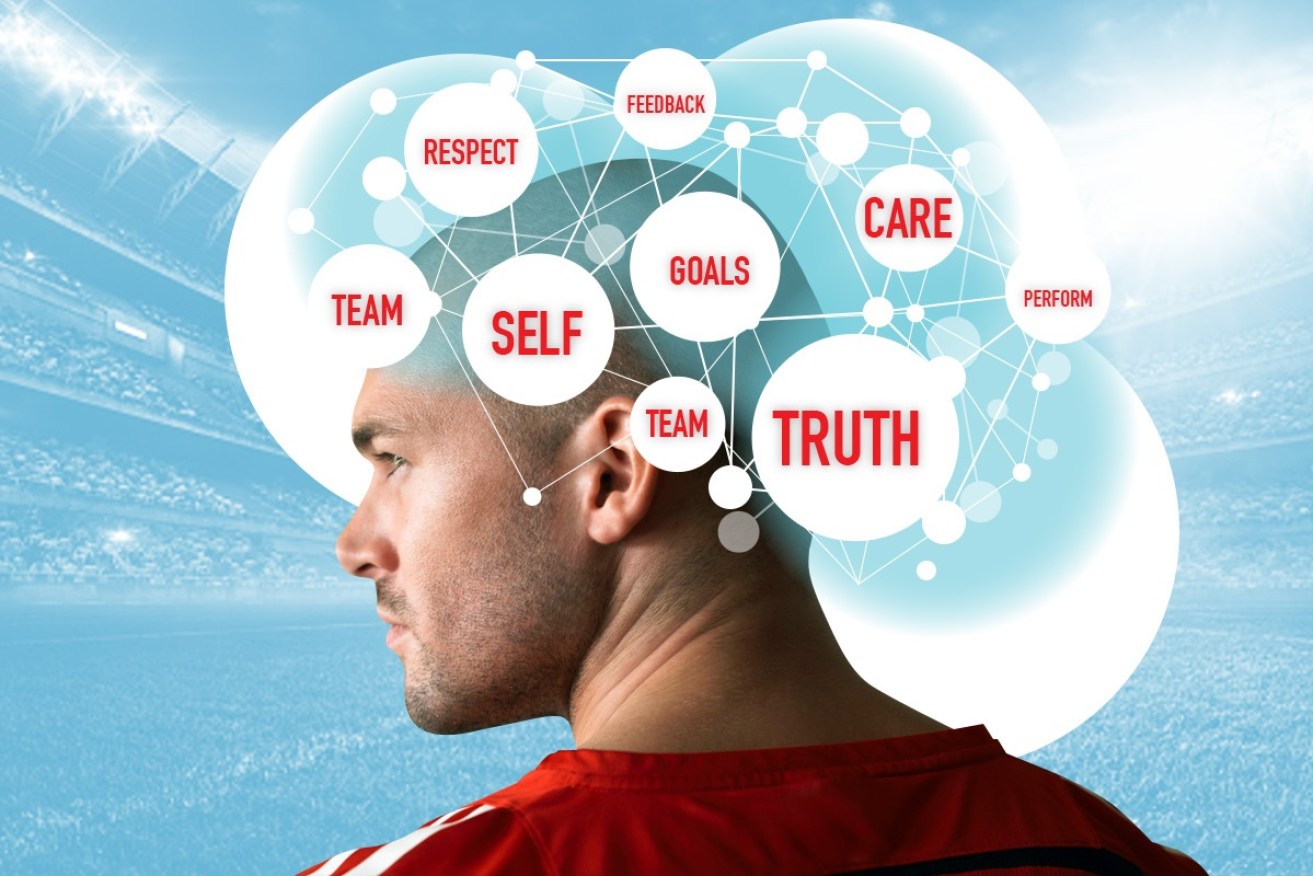 Much of the game is played above the shoulders. Photo: Getty
Fremantle Dockers coach Ross Lyon recently said there is no "confidence shop" for out-of-form players and teams, and that hard work and practice were the only solutions.
But many top psychologists believe elite sports teams can do more than just persist to improve their performances.
In Australian sport, most psychologists work with individuals, rather than the group as a whole and social psychologist Jenny Williams says this is a costly mistake.
"Sports science feeds people beetroot juice and they get a 0.01 per cent improvement in performance," she told The New Daily.
"If a social psychologist shows a coach how to treat people, they will get on better and perform 20 per cent better as a group."
Ms Williams is uniquely qualified to comment.
She's the daughter of nine-time SANFL premiership-winning coach Foster (Fos) Williams, represented Australia in lacrosse and is a member of the South Australian Sports Hall of Fame for her efforts as a player, captain and coach in six sports.
Her brother, Mark, also coached Port Adelaide to their only AFL premiership.
Ms Williams abhors the tendency of "alpha male" type-coaches to conduct supposedly "open, honest feedback sessions" which "absolutely kill" young sportspeople.
She says 70 per cent of sportspeople confronted in such outmoded ways clam up and say nothing, or parrot what they believe the coach wants to hear.
"Footballers are treated like lab rats, not people … tough love is crap," she said.
She turns that model on its head, saying care – for self, teammates and goals – is the key to high performance, and sport should be fun.
"People work hard when they love what they're doing," she added.
High performance coach Leigh Russell says if two similarly conditioned teams compete, "…it will be how they use what is above the shoulders that gives one the edge over the other".
"We now know you can train the brain as well as you can train any other system in the body," she told The New Daily.
"I do wonder what might be the result if we also had full-time mind coaches, helping coaches to create better teams."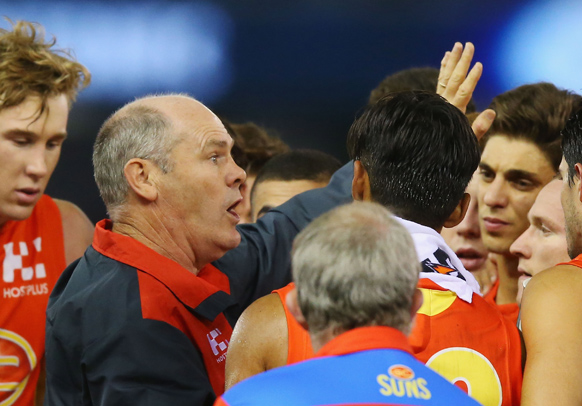 Will "mind coaches" be on the field giving addresses in the future? Photo: Getty
Executive coach Ross Bell says there is a "paradigm change opportunity here" and sport "has barely scraped the surface" of performance psychology.
"Like the 19th century was defined by the industrial revolution, and the 20th century by the technological revolution, I believe the 21st century will be defined by the human revolution," he told The New Daily.
He added that the challenge is exploring group dynamics with young players and coaches lacking much life experience beyond football.
High performance strategist George Norris agrees.
"These days coaches must be a PR expert, a psychologist, an advertiser and, above all, a people manager," he told The New Daily.
He says modern coaches need business experience, like Don Pyke, who "brings a lot of nous" to his role as Adelaide Crows coach.
Pyke twice left football to work in the 'real world'.
He ran and sold a business, and served as a West Coast board member.
Pyke's calm assurance impresses Mr Norris, who is appalled at the spectacle of senior AFL coaches "banging their fists and throwing water bottles around", evidence they lack the necessary emotional intelligence for the job.
Ms Williams says elite coaches can benefit not just from exposure to businesses outside their sport, but by coaching kids, who give "truthful feedback", harder to find amongst young men.
She has much down-to-earth common sense to dispense.
On feedback: "Herd mentality is a reality that has to be accepted and understood."
On players from tough backgrounds: "Help suffering people learn – they'll play better".
On leadership: "Not every person is a leader, and not every person needs to be."
On injuries: "Players under mental stress suffer more soft tissue injuries."
Perhaps more clubs should buy at the 'psychology shop'?