Why this could be the darkest day in Aussie sport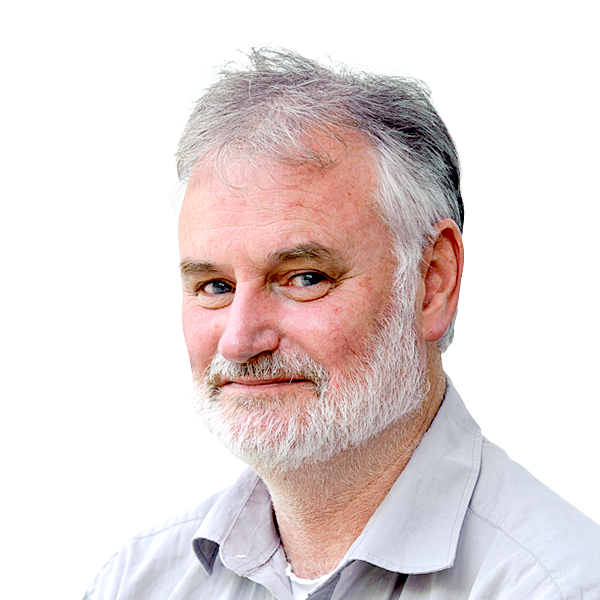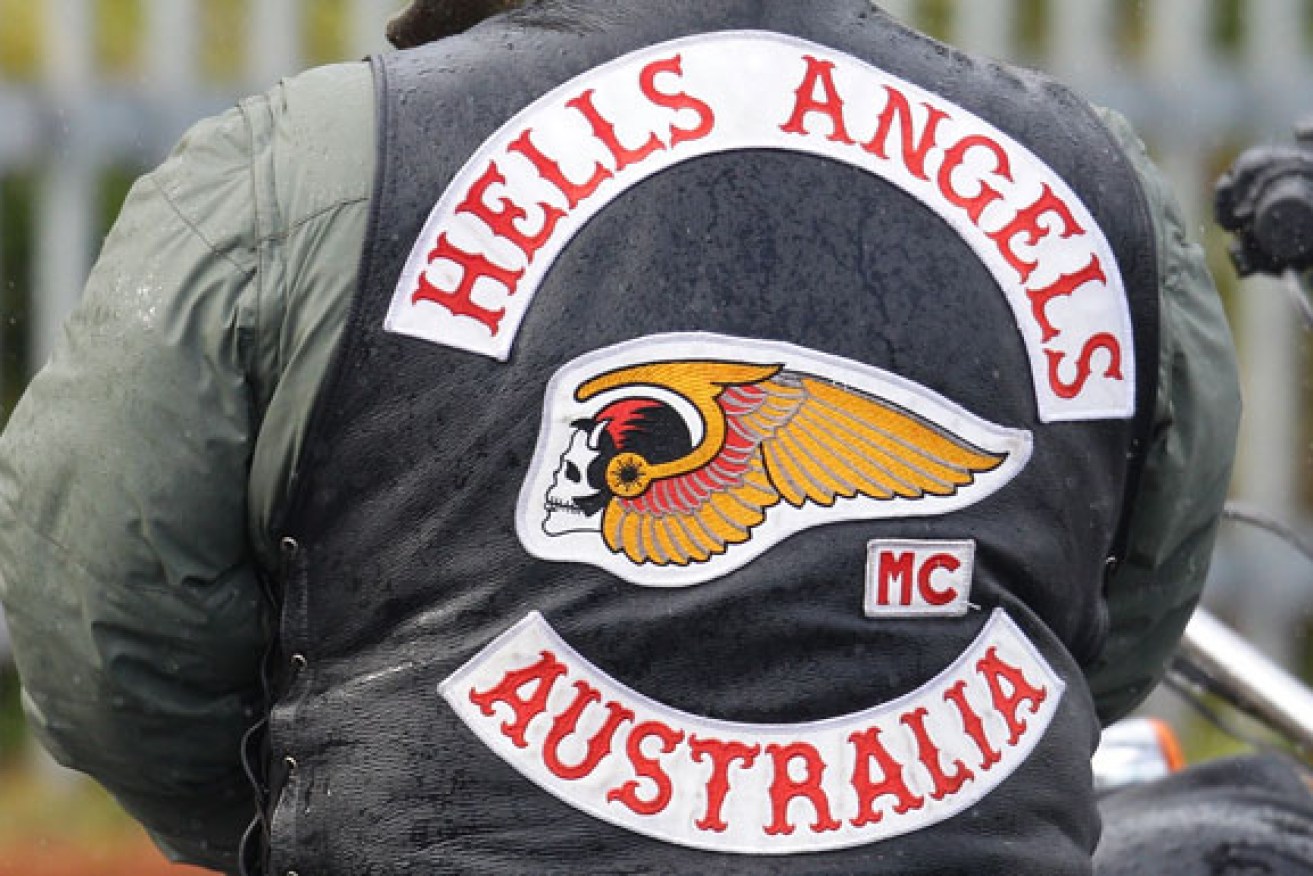 What a surprise! A ring of footballers from across the codes have been nabbed as part of a cocaine network.
Among the early crop were serial code-hopper and one-time role model Karmichael Hunt, and Gold Coast Titans players Beau Falloon and Jamie Dowling.
They've since been joined by former Titans captain Greg Bird, Origin player Dave Taylor, outside back Kalifa Faifai Loa, and Leeds Rhinos' Joe Vickery.
• Gold Coast Titans in crisis as drugs scandal deepens
• Drug charges just the start
• Karmichael Hunt charged with supplying cocaine
With more players under investigation by the Queensland Crime and Corruption Commission (QCCC), the club appears to be on the skids.
The real surprise was Hunt's alleged involvement. He has some form, but not enough to register on a police charge sheet.
In 2008 the former 'Churchie' scholarship boy was questioned by police over a sexual assault allegation. No charges were laid, though Hunt was fined by his club at the time, the Brisbane Broncos.
Since then he's been a model of sporting respectability: a family man, mentor, role model and consummate self-marketer with a keen eye for a footballing buck.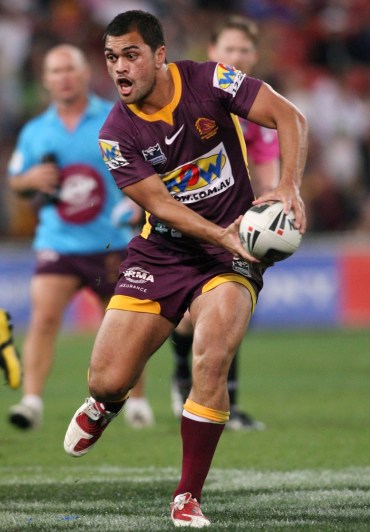 Hunt, pictured in 2009, during his time at the Broncos… Photo: Getty
From the Broncos he moved to the French Top 14 club Biarritz for a lucrative six-month stint. Hunt then hopped codes to new AFL franchise Gold Coast, where he spent the next five seasons pocketing a lazy million each year.
He was a necessary bit-player in the AFL's expansion to the Gold Coast. With Gary Ablett, Hunt did a fine job plugging the Suns' brand in Queensland and nationally.
Unlike the NRL's Titans, the Suns have been one of the few sporting success stories on the Coast, while Hunt proved he had enough on-field ability to be more than just a marketing stuntman.
He became a Suns' leader on and off the field and nurtured a young Western Australian recruit, Harley Bennell. Indeed, Hunt is credited with turning around Bennell's career.
But his ability was wasted at the Suns. Hunt was a rugby player and towards the end of the 2014 season he signalled his intention to pack in Aussie Rules.
He subsequently signed with the Queensland Reds in a reported $600,000 deal. Just prior to the 2015 Super Rugby season he was promoted into the Reds' leadership group.
… and then at the Gold Coast Suns, where he played 44 games. Photo: Getty
But Hunt's career at the Reds seems to be short-lived. One week into the season he was summoned by the QCCC for allegedly using and distributing cocaine. It makes you wonder about how sporting organisations evaluate leadership.
Perhaps we'll get a clearer indication of Hunt's leadership qualities when he fronts Southport Court on March 5.
In the meantime, Hunt has been barred from training with the Reds until he faces court, and will be on a modified training regime.
"He won't be training with the team in this next period of time," Reds coach Richard Graham said.
"We'll certainly keep him on a modified program but that's more to do with his strength and conditioning, and keeping him ticking over."
But let's face it, Hunt's case is small time. The problem sporting codes have in plotting expansion to places like the Gold Coast are the activities of bike gangs.
The Finks, Bandidos and other multinational outlaw franchises operate on the Coast and have waged turf wars for their cut of the illicit drug trade.
Just last week, Queensland police raided properties in Logan, Brisbane and the Gold Coast attempting to shut down a steroid manufacturing syndicate connected to the Lone Wolf bikie gang.
The Hell's Angels' Gold Coast clubhouse closed soon after Queensland's anti-bikie laws came into force in late 2013, but the gang is still operating in the area, say police. Photo: Getty
The gangs' shift to the Coast follows a tried-and-true business model. They open a clubhouse and hook young and impressionable lads into the manufacture, distribution and consumption of illicit drugs. Once the market's established, the gangs diversify into loan sharking, extortion and money laundering.
Any fool can see sport is not immune from the activities of these gangs. As the Australian Crime Commission (ACC) highlights, one of the factors determining organised crime's impact on sport is the "general level of corruption in a society and community".
The Gold Coast is no Colombia in this regard where money from the Medellin and Cali drug cartels both controlled and was laundered through football clubs.
It is also no India, where the operations of D Company's bookie network have corrupted cricket and tainted the reputations of some senior administrators who run the game.
But the Gold Coast and Australian sport do have their problems with criminal networks. Organised crime is a highly lucrative business. It turns over $15 billion each year in this country.
Bikie gangs have netted $10 billion alone. On the Gold Coast, a billion-dollar crime industry flourishes, despite the former Newman government's anti-bikie offensive.
This is evident in the Titans' brief but colourful history. Players have been dumped by the club for consorting with outlaw bikie gangs. In 2009, two Titans players were delisted because of their links with such gangs.
Last November police raids across Brisbane, the Gold Coast and Tweed Heads smashed a $5 million bikie drug racket. Involved was the former Newcastle and Titans junior Dan Kilian.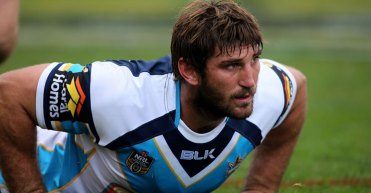 Dave Taylor is one of five Titans stood down over drug allegations. Photo: Getty
The previous May another former junior Chris Bloomfield was one of three men with alleged Hell's Angels connections arrested on extortion charges related to unpaid drug debts.
The recent arrests add considerably to the Titans' troubled past. Currently, the club is without a sponsor and a training base. It was training at the Southport School, but agreed to decamp late last week.
As CEO Graham Annesley stated, given the current allegations, "it is not appropriate for the club's training facilities to be based in an educational facility among impressionable young people".
Annesley has had a tough few days. He faces an even tougher few weeks as he attempts to restore public and corporate confidence in the Titans brand.
The Titans' current predicament highlights the problem for sporting franchises doing business in areas where criminal networks with transnational links have gained a foothold.
The power of these networks to corrupt sport should not be underestimated.
As the ACC notes, "[p]rofessional sport in Australia is highly vulnerable to organised criminal infiltration".
Of particular concern to the ACC is the "increasing evidence of personal relationships … between professional athletes and organised criminal identities and groups".
The QCCC's cases against Hunt and the Titans players will offer a glimpse into these relationships. If the Titans' past form is any indication, the next few weeks may well prove to be the darkest in Australian sport.
Dr Tom Heenan writes on sport and teaches sport at Monash University.