Rio Olympics 2016: Channel 7 faces backlash over Games app fail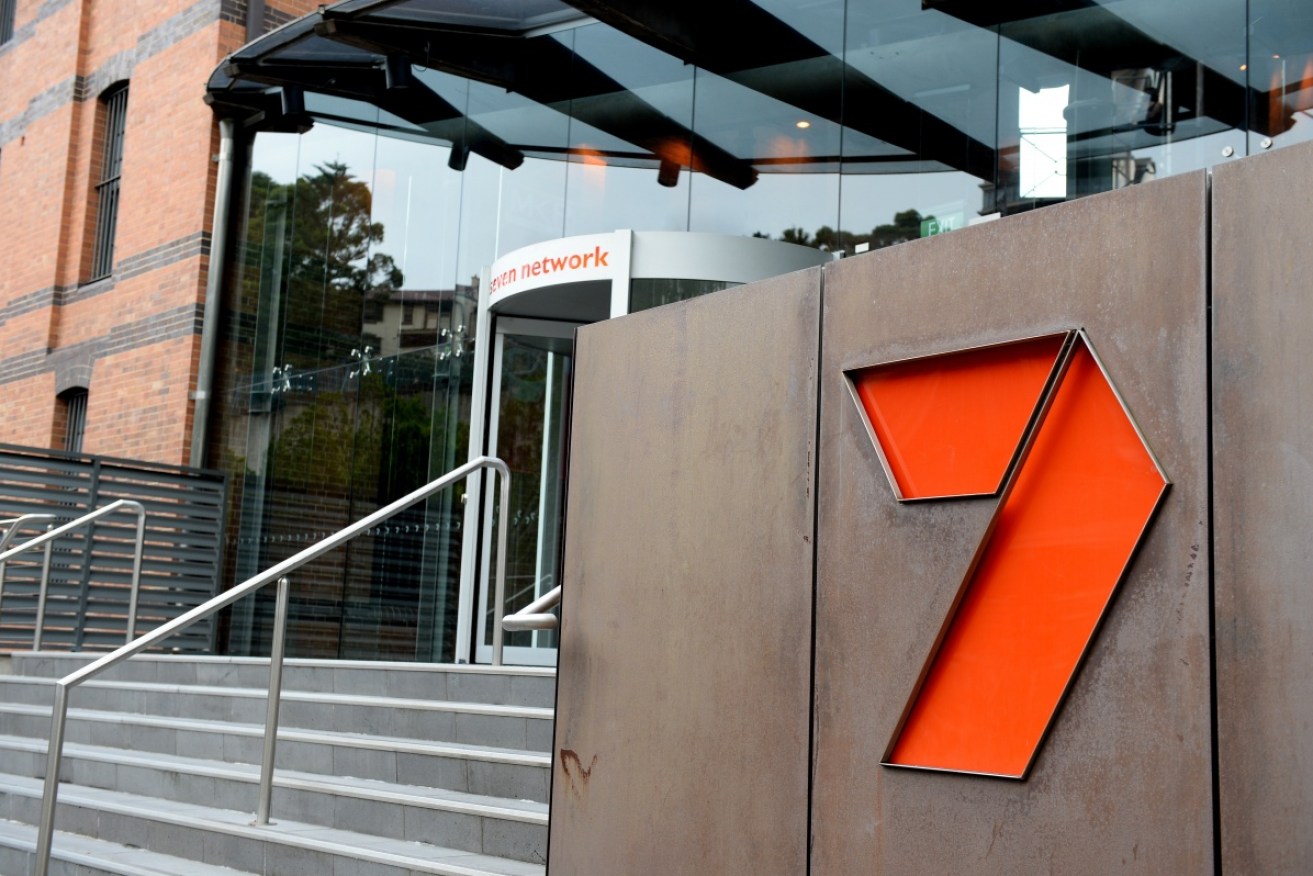 The exclusive Olympic broadcaster is being pilloried for its app. Photo: AAP
The Seven Network has been slammed for its "dismal" coverage of the 2016 Olympic Games after its mobile streaming app continued to crash on Sunday.
Further issues were reported on Monday as the network insisted work is underway to resolve the problems.
Hundreds of users reported glitches and voiced complaints, giving the official "Olympics on 7" app terrible reviews on the Apple and Android stores, and social media.
Users can download a free version of the app, which allowed them to stream Channel 7, 7TWO and 7mate's Olympic coverage, or they can pay $19.99 for an upgrade to the station's "premium" service.
The "premium" option promised "up to 36 channels with HD coverage, 300 hours of additional streams and video highlights", on top of the Olympics footage broadcasted on Channel 7, 7TWO and 7mate.
"Crashes within minutes and very confusing," an angry user wrote on the Apple App store.
And KellJN321 added: "Constant streaming error … If Channel 7 want people to use this app they're going to need to fix it fast."
Channel 7 is fixing the app. Photo: Channel 7
A Seven Network statement to The New Daily read: "Service providers for the app here and in Rio have acknowledged the issues and are working to resolve any issues impacting the app and its delivery of content."
Others complained the Seven Network had promoted its coverage as "free" in the lead-up to the Olympics, even though charges were in place.
The Seven Network received a separate barrage of criticism for charging for premium content and the performance of the streaming service via social media.
https://twitter.com/KaysEveritt/status/762415116432265216
Channel 7's coverage of the Olympics is woeful. Never seen an app crash so much! Miss the @BBC. Looks as though a VPN is needed.

— Sam Hancock 🇦🇺🦘 (@uxhancock) August 8, 2016
I paid the premium price for the web app and he shooting isn't even on with 3 Aussies competing – why Channel 7?! #7olympics

— Reddit West Coast Eagles (@RedditWCE) August 7, 2016
The Seven Network: 'We're working on it'
A Seven Network spokesperson told The New Daily that the app had smashed an Australian record for streams over the weekend.
The app has recorded 4.1 million streams since the Olympics began, with 2.8 million streams coming on Sunday.
The previous record for app streams in a day was 843,000 for "one day in the Australian Open", the network said.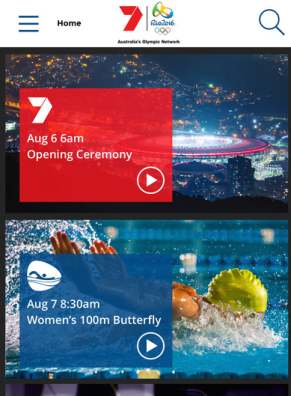 The app includes other features like schedules and medal counts. Photo: Channel 7
They also blamed massive demand for the problems that struck the app.
"Unfortunately some have experienced problems streaming within the "Olympics On 7″ app yesterday," a Seven Network statement on Monday read.
"It is an international problem created by unprecedented demand across the globe.
"Our streaming partners – Olympic Broadcasting Services in Rio and Akamai – have assured us they are doing everything they can to avoid a repeat of any problems caused by the unparalleled audiences coming into digital platforms today."
The Seven Network continued charging for the premium app service despite admitting work was still going on to fix it.
Some users also complained the app's schedule listed events in Rio de Janeiro time and not Australian time.
Olympic coverage 'mediocre'
Others bemoaned the quality of Channel 7's wider coverage.
"Channel 7's coverage is terrible. I was watching gymnastics and they changed it to judo even though it's already playing on 7mate," Twitter user Keely wrote.
Another user @mojojay complained: "Channel 7: 'We're going to have Olympics coverage on all our channels!' Shows only swimming, on one channel".
Other viewers were unhappy that coverage was being delivered "through a green and gold filter", while some thought too much swimming was being shown.
Channel 7's coverage needs to lift a few gears – where do they find these people? It is the Olympics – it sells itself

— Gray Connolly (@GrayConnolly) August 7, 2016
https://twitter.com/cappertowers/status/761758154300338180
https://twitter.com/GallopingSkirt/status/762469255719686144
Channel 7's Olympics coverage is absolute RUBBISH – thank the lord for BBC via VPN

— MELIH (@melihs11) August 7, 2016
What do you think of the Seven Network's Olympic Games coverage? Let us know in the comments below.