The Ashes: Cricket legends on why the 'Gabbatoir' challenges England so much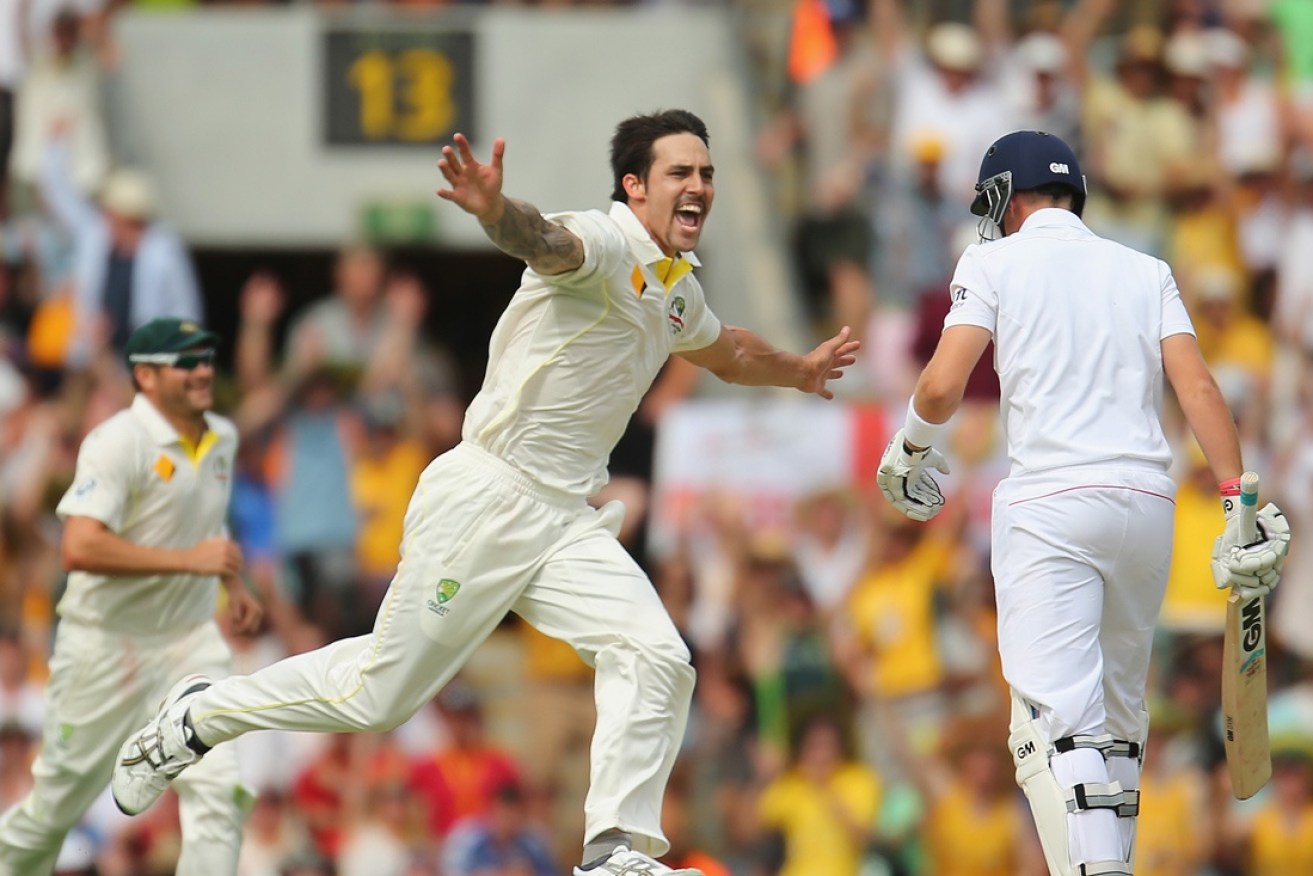 Mitchell Johnson destroyed England at the Gabba in 2013. Photo: Getty
There's a reason Queensland's main ground is called the 'Gabbatoir': Australia simply doesn't lose there.
The venue, which traditionally stages the first Test of the Australian summer, is where opposition dreams of an unlikely series win fade and die under a baking hot sun.
And if the weather or the rowdy fans don't get you, the pitch will.
Australia has not lost a Test at the Gabba since 1988. Four years ago, England wilted inside four days as Mitchell Johnson ran rampant on a fast and bouncy deck.
Johnson won't feature this time around – England just has to worry about Mitchell Starc, Pat Cummins and Josh Hazlewood instead. So what chance are the tourists in the first Test, which begins on Thursday?
"None," claims Test great Matthew Hayden.
"I think it will take a monumental performance from the England batters [to survive] against Starc, Hazlewood and Cummins," he told The New Daily.
Having batted at the Gabba for more than a decade for his home state and for Australia, Hayden knows the 22-yard strip better than most.
He said the unique characteristics of the pitch would make life very difficult for the tourists.
"They usually struggle because of the bounce and the hardness of the Gabba pitch. There is nowhere like it on the planet," he said.
"It [pace and bounce] makes a huge difference to shot selection.
"As players just never get bouncy wickets anymore, they tend not to focus on coming up with a game plan against it … they just end up playing at balls outside the off-stump and getting nicked off [caught behind].
"Bowling can be equally as difficult, too, and often overseas bowling attacks get stuck bowling too short. They're going to have their work cut out against our guys."
It is not just English batsmen who have had a torrid time at the Gabba.
English bowlers have struggled as well, never taking 20 wickets in the past seven clashes at the venue and conceding an average of 48.8 runs for each wicket.
Ex-Australian quick Michael Kasprowicz played at the ground for state and country for nearly 20 years.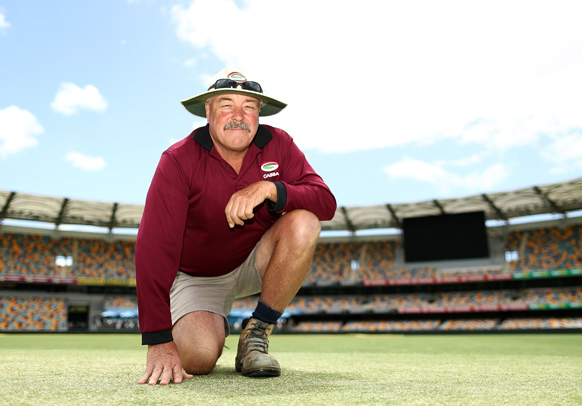 Gabba curator Kevin Mitchell Jnr hopes England will be "ambushed". Photo: Getty
And he has seen many visiting fast bowlers falter in the cauldron.
"The biggest mistake bowlers make is that they try too hard," Kasprowicz told The New Daily.
"People have the belief that the Gabba is going to provide more of a service than it actually does.
"The key is to find the right length as a bowler and coming from the slower pitches of England, you find that their bowlers bowl that yard too short and get punished."
According to Kasprowicz, the extra speed the Australian bowlers possess makes them more of a threat than their English counterparts.
"Australian bowlers with their extra pace can use that to disturb the batsmen's footwork," he said.
"By that I mean getting them to not come forward and making them play off balance – so they end up playing away from their bodies and edging the ball behind.
"The other big factor for me is the humidity. The stadium is almost a closed area now with the grandstand all around you.
"The air just sits in there making it really uncomfortable.
"As a bowler, you can go down to fine leg and find there is almost that lack of breeze and it can be real tough to keep coming back."
One man who will make life equally difficult for England is the curator, Kevin Mitchell Jnr.
After preparing the Gabba wicket for the past 33 years, this year's Test will be his last in the job.
"I must say the one [pitch] here four years ago was right up there with the best in terms of how quick it was," he told TND.
"They [England] got a bit ambushed with that one. I'm hoping this year's pitch will be like that one.
"We strive for bounce and pace … that is what we are renowned for."