Prescription drug abuse in sport is 'rife': ex-champ
South Sydney Rabbitohs' pair Dylan Walker and Aaron Gray weren't breaking state or NRL laws when they allegedly mixed painkillers with alcohol.
But, according to reports, they almost lost their lives save for a mad dash to the hospital after a friend noticed they'd overdosed.
While the incident sent shockwaves through Australian sport, it's certainly not the first time an athlete has abused prescription medication.
In fact, some say players, young men whose lives are constrained by the demands of professional sport, may be abusing prescription drugs in large numbers.
• NRL pair took 'too much' prescription medication
• Buddy revelation has 'moved the goalposts' on mental illness
• Adam Goodes: the player of his generation
AFL premiership player, former coach and now addiction counsellor Gavin Crosisca told The New Daily that abuse of prescription drugs is a massive issue in the US and that Australia is likely to follow suit.
"I know from doing training and work in the US that it's a huge issue for them," said Crosisca, a reformed drug addict himself.
"In terms of the abuse of drugs and painkillers, I still think we're catching up to America. Painkillers, Oxycodone and so forth are a real issue over there.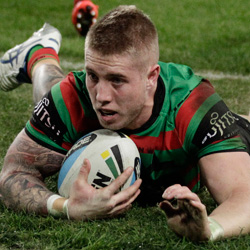 Gray got the pills after post-season surgery. Photo: Getty
"What's happened in America with the meth situation, 15 to 20 years ago, is only starting to rear its head here.
"So I think that's the same with painkillers and prescription drugs. It's coming for sure, don't worry."
Prescription drugs 'widely used' in sport
A staff member from an unnamed AFL club told The New Daily players "definitely" used prescription drugs in place of illicit substances in the chase for a high.
"They are definitely widely used. They would be used in every elite sport. Anti-inflammatories are the biggest…then sleeping aids and pain killers," the staffer said.
"All are ASADA approved … but people do party on then."
Similar messages came from NRL insiders.
St George Illawarra star Benji Marshall told NRL360: "Throughout my years playing I've seen it in club teams and I've seen it in rep teams, people taking prescription drugs recreationally … sometimes instead of drinking."
Former NRL player turned pundit Matthew Johns told Triple M that he's heard prescription drug misuse is "rife".
---
Scroll down to see the long list of athletes misusing prescription drugs recently
---
"I've had a number of conversations with a few NRL coaches about the growing problem of prescription drugs," Johns said.
"In the last 10 years, the abuse of them has been rapidly rising, and in 2015, it's my understanding that it affects every club. It's rife."
Fixing the problem
Crosisca said that drug problems in athletes were usually borne out of obsession.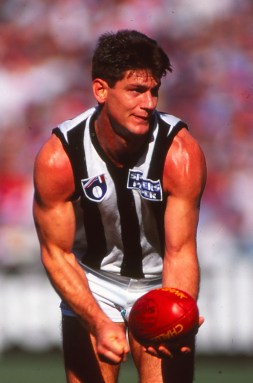 Crosisca is a recovered drug addict and says problems from the US are on their way here. Photo: Getty
"Obsession to do things in life, like prepare your body for sport, is a really common thing with addiction," he added.
"You need to be obsessed to be successful at football. Therefore it can come out through drugs once they finish."
The pressures that come from being an athlete, increased scrutiny and a 24-hour media cycle, also play a role in the increasing desire for athletes to "switch off" with drugs.
Former chair of the Australian Sports Anti-Doping Authority, Richard Ings, told The New Daily there was nothing stopping sports from legislating on prescription drugs.
"Many of these prescription drugs are not banned by WADA and are unlikely to be," Mr Ings said. "They aren't performance enhancing."
"But any sport could adopt measures to ban their use. Just make it a rule."
Outspoken AFL great Jason Akermanis told The New Daily it made sense that players would choose prescription drugs over illicit substances.
"At least you'd know what you're getting with a prescription drug. As opposed to an illicit drug at a party or from someone on a street corner," he said.
A burden for society
Sports stars suffer the indignation of media coverage if they misuse prescription drugs. But it's just as big a problem for the rest of the population.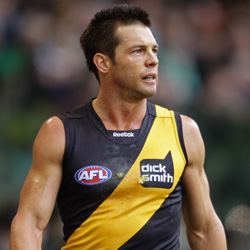 Cousins had a sleeping pill mishap while at Richmond. Photo: Getty
Ings also said: "Abuse of these medications is more a public health issue as well as a Medicare blow out issue."
Akermanis also said a significant part of the problem rested with medical professionals.
"Doctors might be persuaded by patients and we know how much pharmaceutical companies love doctors giving out their prescriptions," he said.
"But the club doctors in the AFL are pretty good though. They're not going to let you get away with much."
This report in The Conversation by a public health expert stressed that research shows drug abuse, on the whole, is a bigger issue in society than it is for athletes.
But with athletes regularly tested for illicit drugs and put off heavy drinking due to stringent fitness testing, issues with prescription drugs are on the rise.
And given that players aren't sanctioned for taking prescription drugs recreationally, it is quickly, and alarmingly, emerging as a more attractive option.