Music education could help future-proof kids against the AI revolution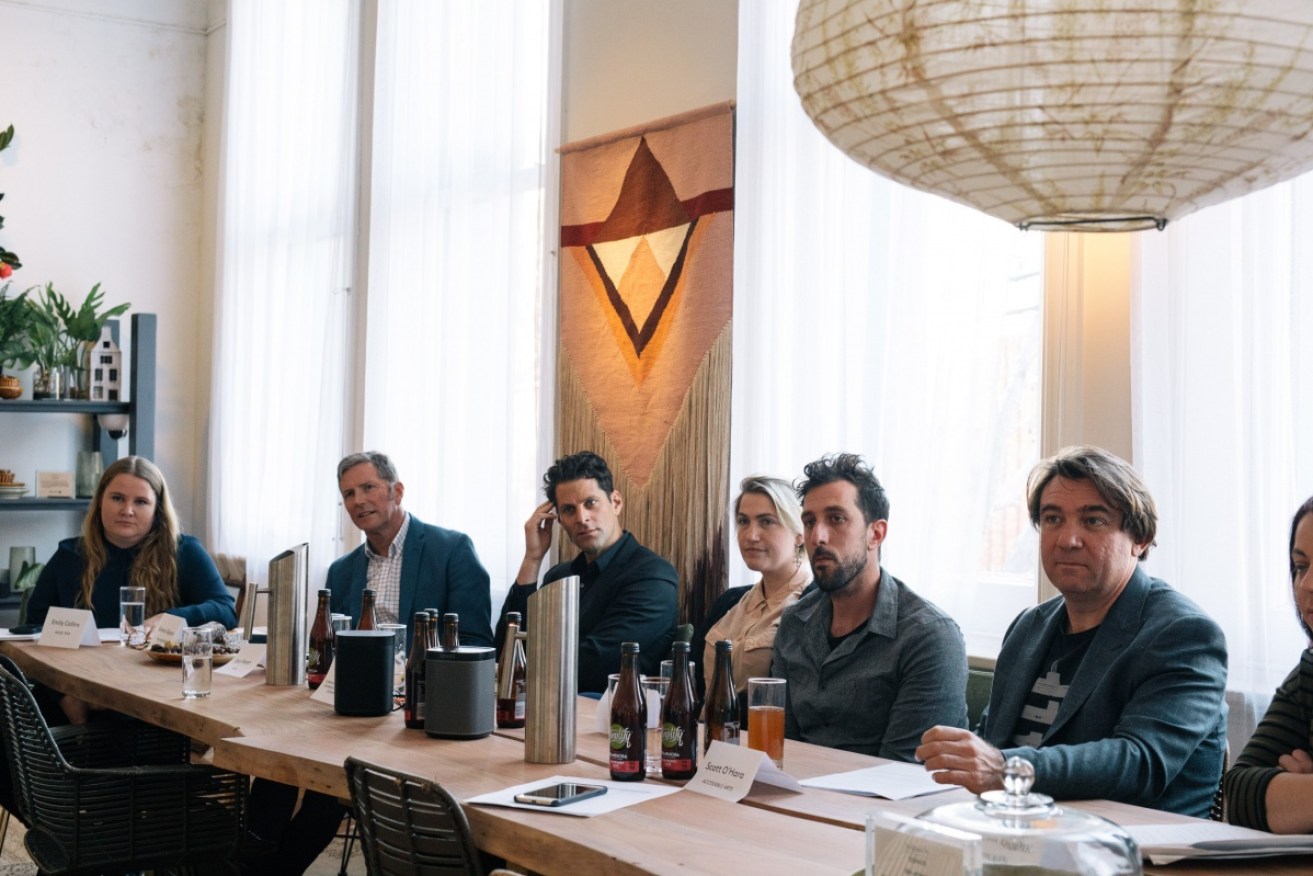 The Sonos panel discussed the future of the music industry for our children Photo: Will Salkeld
Governments should invest more in primary school music education to give children the skills to beat automation in the future job market, ARIA chief executive Dan Rosen says.
Speaking on the Sonos "Better Listening" panel in Sydney last week about the power of music education, Mr Rosen said many jobs in science and maths would be automated within 20 to 30 years, so we should train our kids to do what robots can't – create art and music.
"We don't know what those future jobs will be, but we do know we're going to need empathy, emotional intelligence and creativity," he said.
"Evidence shows music can teach those skills."
Rosen said failing to provide everyone with music education meant society was under-investing in young people.
He recently worked with creative arts charity The Song Room to launch the ARIA music teacher award. In 2017, hundreds of children voted for Adelaide teacher Renee McCarthy to become the inaugural winner – and the search is on again for this year's superstar music educator.
"When we speak to award-wining musicians and artists, there was always a teacher somewhere along the way who sparked their love of music," Mr Rosen said.
But Ms McCarthy belongs to a rare breed, with only one in four Australian primary schools employing a specialist music teacher.
According to a 2005 national review, only 23 per cent of state schools offer specialist music classes. That compared to 88 per cent of private schools.
Despite evidence that music programs increase school attendance and academic performance, as well as boost self-esteem and social cohesion, music is still largely the domain of the privileged.
The Song Room said its music programs increased attendance rates by as much as 65 per cent – and even boosted Naplan results.
Chief executive Simon Gipson said students who had recently arrived from Syria and other war-torn countries found that music let them feel joyful again.
One of the main reasons many state schools give for not offering music is that teachers lack the confidence to teach it. But there are independent programs to support teachers and encourage budding musicians.
One is Music Australia's Count Us In program, in which more than half a million students sing the same song (written by students), on the same day, at the same time on National Celebration Day.
Sonos panel in Sydney. Photo: Will Salkeld
For emerging artists in the outer suburbs of Melbourne, the GRID Series (Grass Roots Indie Development) helps kickstart careers with mentoring and practical support.
GRID helped blind Sudanese singer and musician Gordon Koang record and perform his songs. Its even provided him with transport to and from gigs.
GRID head Ariel Blum said Koang also taught him an important lesson.
"Music is spiritual for Gordon," he said. "It's not about money, it's about connecting to God. We've now changed our programs to not be entirely business-focused."
Also on the Sonos panel was Julia Mendel, who runs All Girl Electronic – a free, hands-on music production workshop for girls, trans and non-binary youth in Western Sydney.
The program has helped artists such as Clarissa Mei produce and release singles and get radio airplay.
Meanwhile, Accessible Arts helps people with disabilities access music and the arts.
Its chief executive, Scott O'Hara, is no stranger to speaking up. When he was eight, he wrote to his local MP in Tasmania to complain that his school didn't have a music teacher.
"When we came back the following term there was a music teacher," he said.
Mr O'Hara and other panellists urged parents, teachers and students to speak up for their rights to access music education to future-proof the next generation's careers and emotional well-being.
---
Sonos House: a place to Listen Better. For more information and to view the full program here