Ex-Trump adviser Navarro guilty of contempt of Congress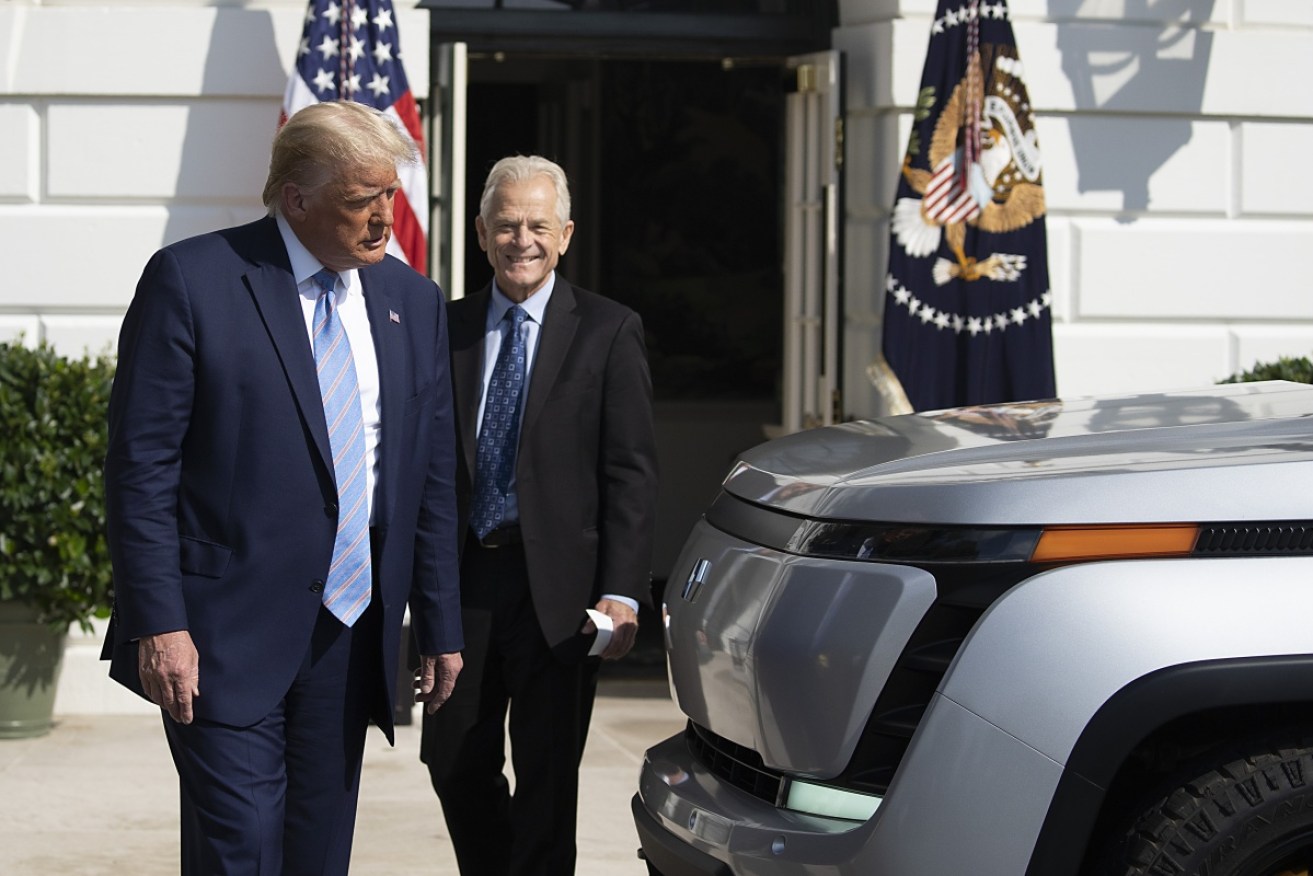 The charges against Peter Navarro carry a minimum of 30 days and a maximum of one year in jail. Photo: Getty
Former US president Donald Trump's trade adviser Peter Navarro has been found guilty of contempt of Congress for defying a subpoena from the House of Representatives committee that investigated the 2021 attack on the Capitol.
A 12-member jury on Thursday found Navarro guilty of two counts of contempt after he refused to testify or turn over documents to the Democratic-led House panel that investigated the January 6, 2021 riot by Trump supporters and broader attempts by Trump, a Republican, to reverse his 2020 election defeat.
Navarro, wearing a dark suit and red tie, showed no visible reaction when the verdict was read aloud.
"The defendant chose allegiance to former president Trump over compliance with the subpoena," federal prosecutor Elizabeth Aloi told the jurors during closing arguments earlier on Thursday.
"That is contempt. That is a crime."
The charges carry a minimum of 30 days and a maximum of one year in jail. A sentencing hearing was scheduled for January 12, 2024.
Navarro is a hawk on China policy who advised Trump on trade issues during his presidency and also served on the COVID-19 task force.
He became the second close associate of Trump to be convicted for spurning the committee after Steve Bannon was found guilty last year of contempt of Congress for similarly defying a subpoena and was sentenced to four months in prison. Bannon is now appealing the conviction.
The verdict in Navarro's case in federal court in Washington came after a trial that featured only one day of testimony from three prosecution witnesses, former staff members of the select committee. The defence did not call any witnesses or present any evidence.
Navarro's defence lawyers sought a mistrial following the verdict, claiming that jurors were allowed outside the courthouse for a break and encountered protesters angry over the Capitol riot.
Mehta declined to rule on the request without additional information about what had transpired.
Navarro said ahead of trial that he did not have to comply with the committee's demand because Trump invoked executive privilege, a legal doctrine that shields some executive branch records and communications from disclosure.
But US District Judge Amit Mehta ruled that Navarro could not use this as a defence, finding that the defendant had not put forward evidence that Trump formally invoked executive privilege in response to the subpoena. Defence lawyer Stanley Woodward was left to argue that Navarro's failure to comply may have been an accident or a mistake.
The verdict represented a victory for the Justice Department and the now-defunct select committee, which moved aggressively to secure testimony from many of Trump's top advisers before being disbanded when Republicans took control of the House in January.
Many of the committee's findings were mirrored in a federal criminal indictment obtained by Special Counsel Jack Smith accusing Trump of attempting to subvert the election results, one of four criminal cases he faces as he runs to regain the presidency in 2024.
The panel sought to interview Navarro about a plan devised by him and other Trump allies, dubbed the Green Bay Sweep, to delay Congress from certifying Democratic President Joe Biden's 2020 election victory. The committee concluded its work last year without interviewing Navarro.
Navarro had said publicly that he was protecting the presidency by not sharing information with Congress.
Trump supporters stormed the Capitol on the day that Congress met to certify Biden's victory, attacking police and sending lawmakers and others fleeing for safety. Trump has made false claims that the election was stolen from him through widespread voting fraud.
Topics:
Donald Trump,
US Congress