Giuliani liable for defaming Georgia election workers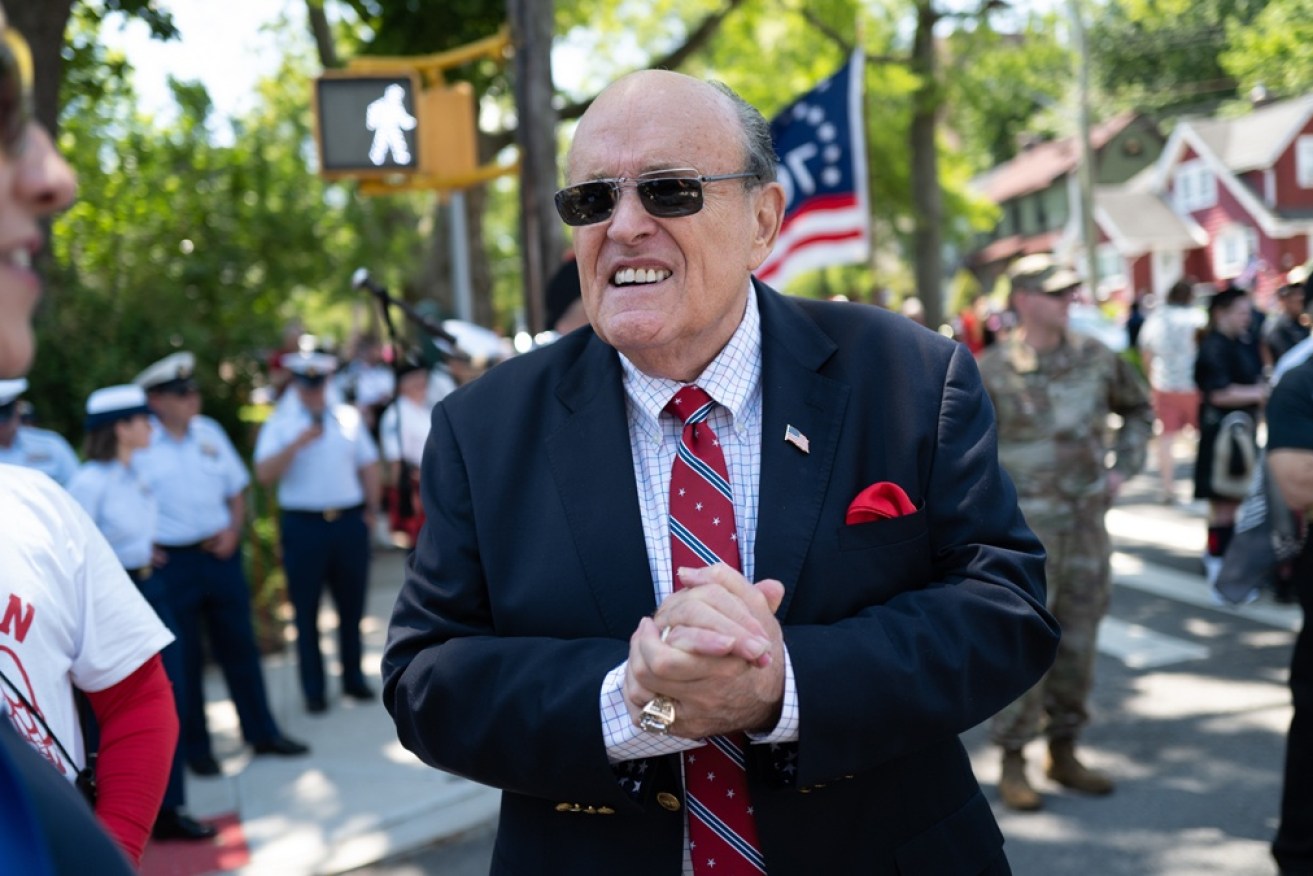 Rudy Giuliani has gone from hero after 9/11 to an alleged enemy of American democracy. Photo: Getty
Donald Trump's former lawyer Rudy Giuliani is liable for defaming two Georgia election workers who were the target of vote-rigging conspiracy accusations following the 2020 US presidential election, a judge in Washington has ruled.
District Judge Beryl Howell issued the order on Wednesday as a sanction against Giuliani for failing to turn over electronic records sought by the two Fulton County election workers, Wandrea "Shaye" Moss and her mother Ruby Freeman, in the case.
Judge Howell found Giuliani refused to comply with a process for producing records, known as discovery, and rejected the former New York mayor's argument the election workers used the lawsuit to harass him.
"Donning a cloak of victimisation may play well on a public stage to certain audiences, but in a court of law this performance has served only to subvert the normal process of discovery in a straight-forward defamation case," Judge Howell wrote in her order.
Giuliani argued in court filings that he had sought to turn over records, but faced several obstacles, including having his phone seized by federal agents in 2021.
Ted Goodman, a political adviser to Giuliani, called the ruling a "prime example of the weaponisation of the justice system, where the process is the punishment".
Giuliani is also facing criminal charges in Georgia's Fulton County for allegedly aiding Republican then-president Trump's effort to overturn his election loss in the state, including by making false claims about Ms Moss and Ms Freeman. Giuliani has called that indictment a "travesty".
The judge's order means Giuliani will have to pay damages for spreading false claims that Ms Moss and Ms Freeman secretly processed and counted batches of illegal ballots at a Georgia arena used to tabulate votes following the 2020 election. The pair said they received death threats and harassment after Giuliani identified them by name and likened them to drug dealers.
Ms Freeman and Ms Moss said in a statement the ruling confirms that "there was never any truth to any of the accusations about us".
Giuliani previously admitted his statements were false and damaged Ms Moss and Ms Freeman's reputations, but left open the possibility of challenging the claims on appeal.
Giuliani will face a civil trial in federal court in Washington to determine how much he will have to pay.
Ms Moss and Ms Freeman settled defamation claims against far-right news outlet One America News Network last year.
– AAP