Penny Wong voices 'concern' about US reporter's Moscow arrest on spy charges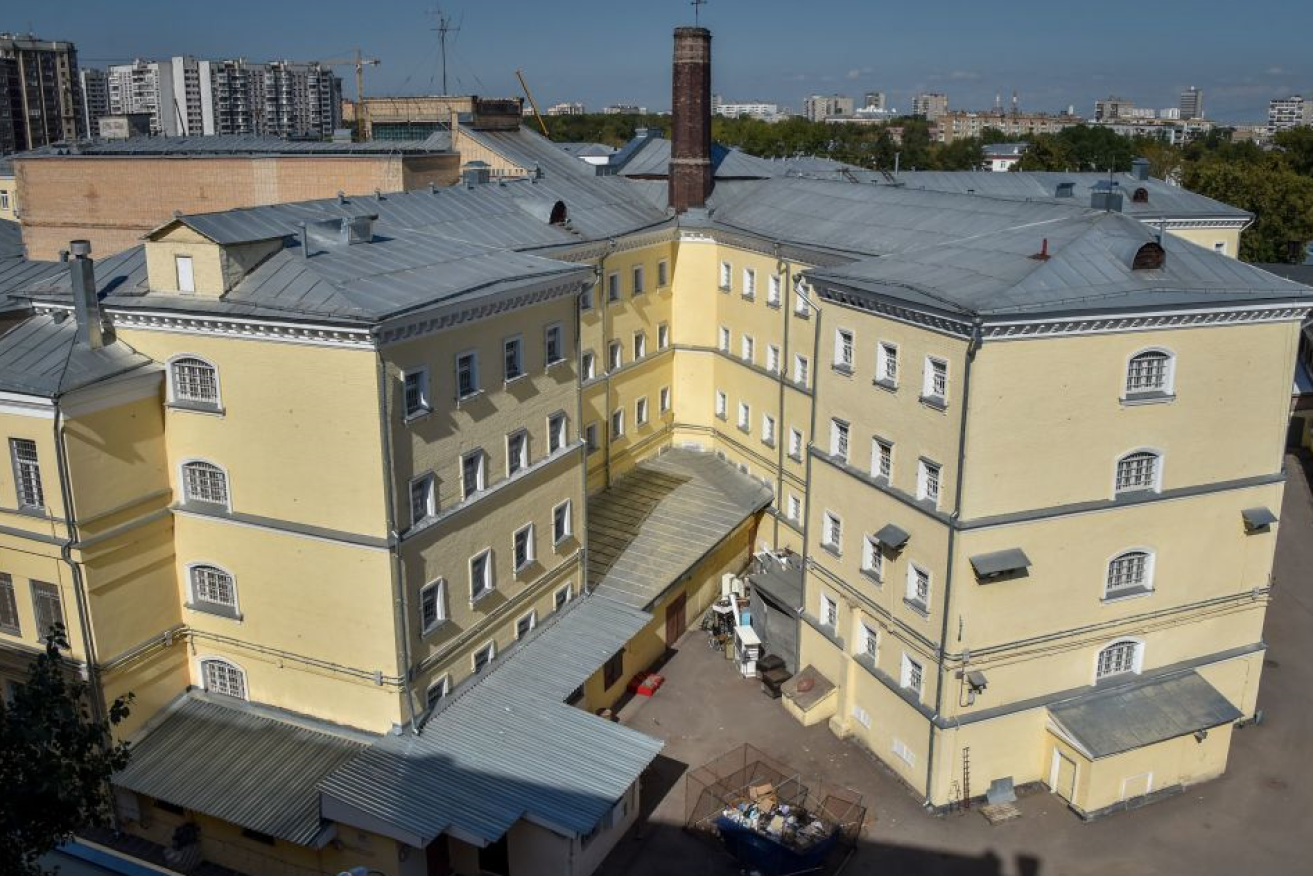 Moscow's notorious Lefortovo prison where WSJ reporter Evan Gershkovich is being held. Photo: Getty
The White House has branded as absurd espionage charges against a Wall Street Journal reporter now being held in one of Russia's most infamous prisons.
Russia claims correspondent Evan Gershkovich was spying when arrested in a city that is a centre of Russian defence industries.
It is the first time a US reporter has been put behind bars on espionage accusations since the Cold War.
Australia's foreign minister, Senator Penny Wong, tweeted that Australia was "deeply concerned" by the reporter's detention.
The newspaper immediately denied the allegations and demanded the unconditional release of "trusted and dedicated reporter" .
Gershkovich, 31, has worked in Russia as a journalist for six years and is the highest-profile US citizen arrested there since basketball star Brittney Griner, who was freed in December after 10 months in jail on drugs charges.
Closed hearing, no lawyer
The FSB said it arrested Gershkovich in the Urals industrial city of Yekaterinburg, "suspected of spying in the interests of the American government" by collecting information on "one of the enterprises of Russia's military-industrial complex", which it did not identify.
He was brought to Moscow, where a court at a closed hearing ordered him held in pre-trial detention until May 29.
Gershkovich, who has been working for the WSJ for just over a year, told the court he was not guilty.
"Through diplomatic channels, the US side has requested consular access to US citizen Evan Gershkovich, who was detained in Yekaterinburg on espionage charges," Foreign Ministry spokeswoman Maria Zakharova told Reuters.
"Consular access to him will be granted in due course."
His employer said the case against him, believed to be the first criminal case for espionage against a foreign journalist in post-Soviet Russia, was based on a false allegation.
Espionage under Russian law can be punishable by up to 20 years in jail.
Ms Zakharova said the case against Gershkovich would be made public.
Daniil Berman, a lawyer representing the reporter, was not permitted inside the courtroom or allowed to see the charges, Berman told media outside.
He believed Gershkovich would be taken to Lefortovo, the 19th century central Moscow jail notorious in Soviet times for holding political prisoners.
"The Wall Street Journal vehemently denies the allegations from the FSB and seeks the immediate release of our trusted and dedicated reporter, Evan Gershkovich. We stand in solidarity with Evan and his family," the newspaper said.
Kremlin spokesman Dmitry Peskov said Gershkovich had been "caught red-handed".
Deputy Foreign Minister Sergei Ryabkov said it was too early to talk of any possible prisoner swap with the US, saying that such deals are typically arranged only after a prisoner is convicted.
Rossiya-24 state TV ran a segment of nearly five minutes on Gershkovich's arrest about 17 minutes into its 6pm bulletin.
Its correspondent said Gershkovich's work had an "openly propagandist character," citing as evidence a story carrying his byline this week that was headlined "Russia's Economy is Starting to Come Undone".
'Charges are ridiculous'
The Russian TV report noted that the Yekaterinburg region where he was detained is a major hub of Russia's defence industry, suggesting this was the object of his "curiosity".
The White House said there was no reason to believe the charges were accurate.
"These espionage charges are ridiculous. The targeting of American citizens by the Russian government is unacceptable," White House Press Secretary Karine Jean-Pierre said at a news briefing.
Australian Foreign Minister Penny Wong tweeted on Friday evening that Australia was "deeply concerned" by the detention of Gershkovich.
"We call on Russia to ensure access to consular and legal assistance," she posted.
The US State Department's travel guidance advises US citizens not to go to Russia because of the danger of arbitrary arrest, and says those living there should depart immediately.
The arrest was "a frontal attack on all foreign correspondents who still work in Russia. And it means that the FSB is off the leash," wrote Andrei Soldatov, a Russian journalist outside the country who specialises in the security services.
– with wires