The Disappearance of Madeleine McCann: Slick entertainment trumps new information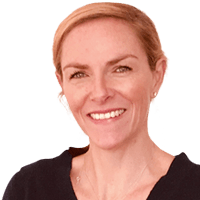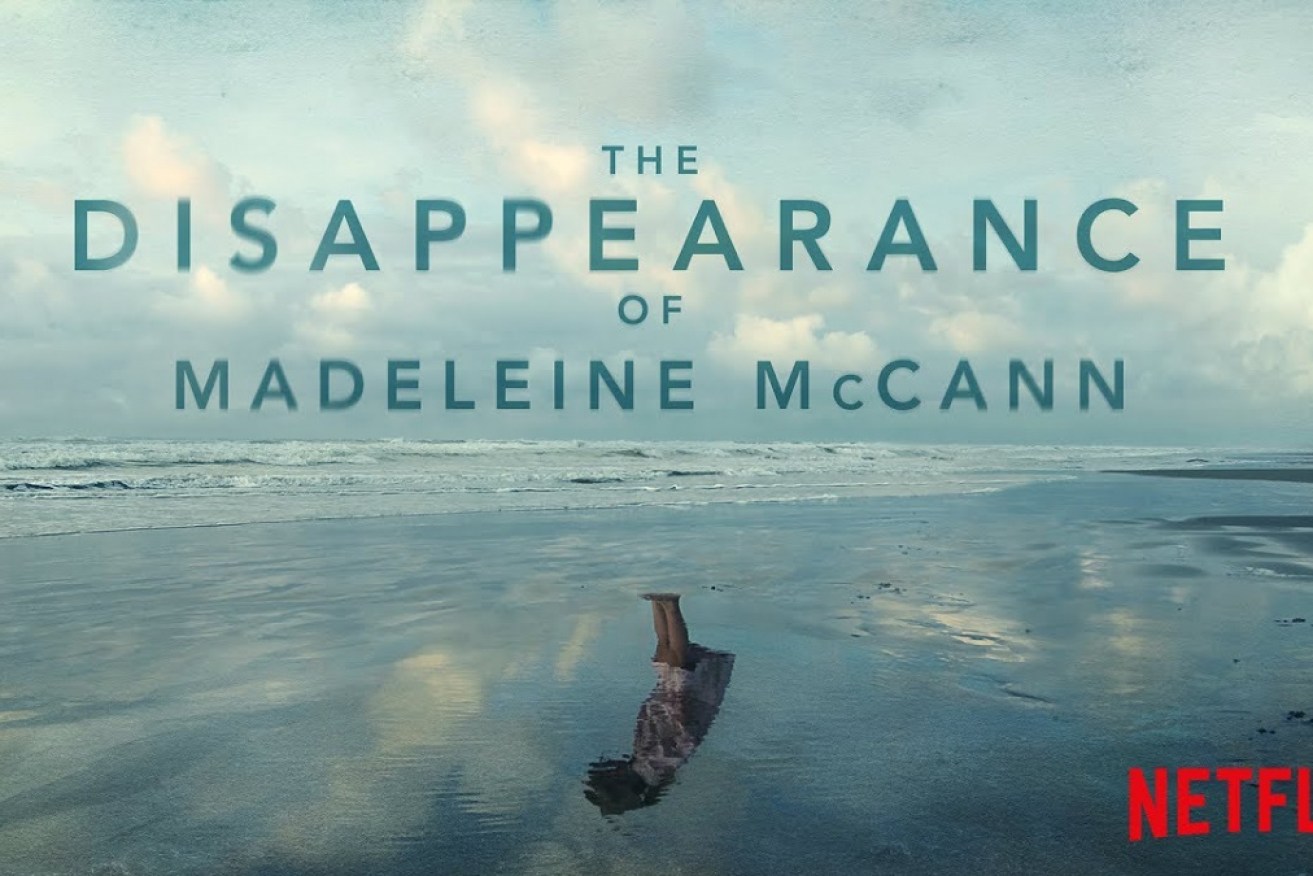 The parents of Madeleine McCann have been left distressed by the release of a Netflix documentary about her disappearance. Photo: Supplied
Netflix's latest true-crime offering, The Disappearance of Madeleine McCann, seeks to comb through lingering mysteries surrounding the fate of the British 3-year-old who vanished from a Portuguese holiday apartment on May 3, 2007.
Instead of offering new answers or insights, "we're trying to lay out as much detail as we can about the case", executive producer Emma Cooper has said.
"If it could jog someone's memory in some way then that would be amazing."
Madeleine's parents Kate and Gerry McCann aren't buying it: "We did not see – and still do not see – how this programme will help the search for Madeleine," they said in a statement, adding "given there is an active police investigation, it could potentially hinder it".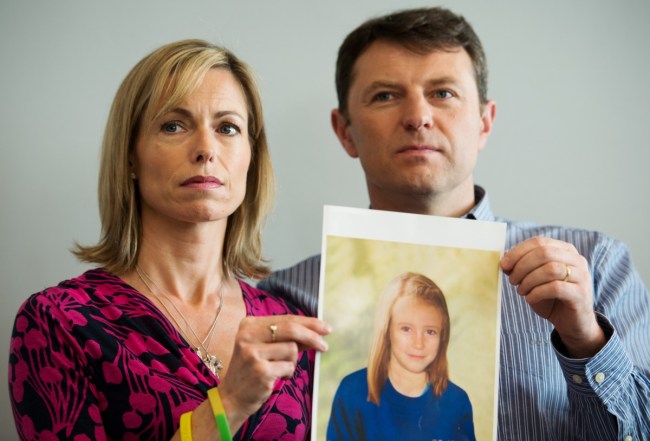 Kate and Gerry McCann in 2012 with an artist's impression of how Madeleine might look, five years after her disappearance. Photo: AAP
Taken as a TV program, the story itself, while overly familiar with anyone who lived through the events and tabloid media circus surrounding the case, is at once baffling, harrowing and intriguing.
Knowing the facts – Madeleine, left alone with twin siblings Sean and Amelie, 2, went missing while her parents dined with friends at a tapas restaurant less than 100 metres away – is even more haunting when filtered through the perspective of fellow resort guests.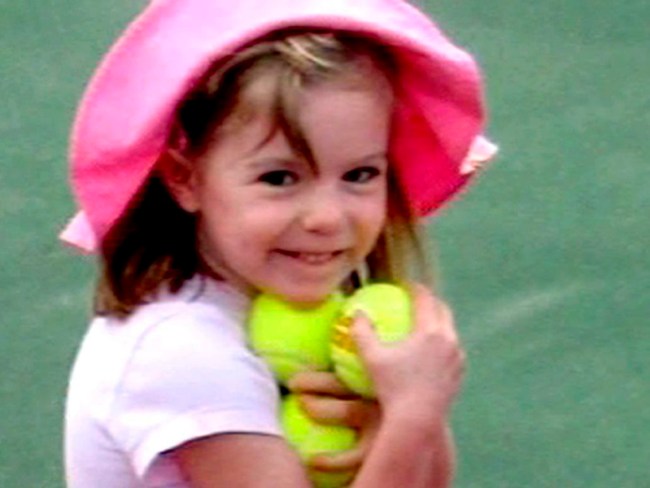 Portuguese authorities reopened their probe into the disappearance of Madeleine McCann in 2013.
Tourist Neil Berry shares how his daughter Jessica and Maddie "became thick as thieves" in the kids' club after Madeleine launched herself in the water to grab Jessica's lost summer hat.
Later, Gerry McCann's holiday tennis partner Jayne Jenson describes hearing "that terrible noise" ring through the resort after Madeleine's bed was discovered empty: "It was Kate howling. It was an animal sound. It was horrible. It was soul-destroying."
Madeleine McCann probe seeks more cash
In addition to emotional accounts from friends and witnesses, the series relies heavily on journalists recounting the part they played in the rollercoaster case, from the initial days reporting at the crime scene to the runaway sideshow of rumours and innuendo that eventually dogged the case as it continued to drag on for over a decade.
The publicity machine initially invented by the McCanns, including an international 'roadshow' on a private jet funded by Top Shop billionaire Philip Green, ultimately led to a backlash against the grieving parents.
"My job was to keep them on the front page and we treated it as a political campaign," says PR advisor Justine McGuinness.
After a while, "you could tell there was a certain level of hostility building", she notes.
"There was a shift going on in terms of how the McCanns were being regarded and journalists were working in a vacuum when it came to facts."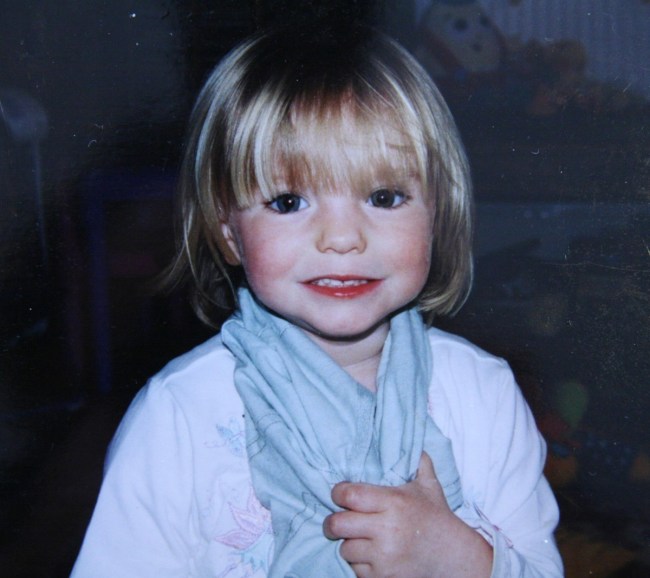 Missing girl Madeleine McCann would now be 16 years old.
Viewers are also given an insight into how politics between the UK and local law enforcement affected the investigation.
"It was almost down to this 'Our police are better than you police'," recalls Jim Gamble, former chief executive of the Child Exploitation and Online Protection Centre. "There became this extremely unhealthy, extremely frustrating tit-for-tat."
Controversially, the series includes an interview with former Portuguese detective, Gonçalo Amaral, who named Kate and Gerry McCann as official suspects and was later sued for defamation after writing his book The Truth of the Lie, in which he claimed that Madeleine died in an accident and that her parents had covered it up.
Other dramatic high-points include interviews with initial suspect, British ex-pat Robert Murat  ("They wanted me to confess," he remembers) and his Russian associate Sergey Malinka.
Footage of blood and cadaver sniffer dogs Eddie and Keela reacting in the McCann apartment 89 days after her disappearance makes for jaw-dropping viewing, even in the knowledge that the evidence ultimately proves to be inconclusive.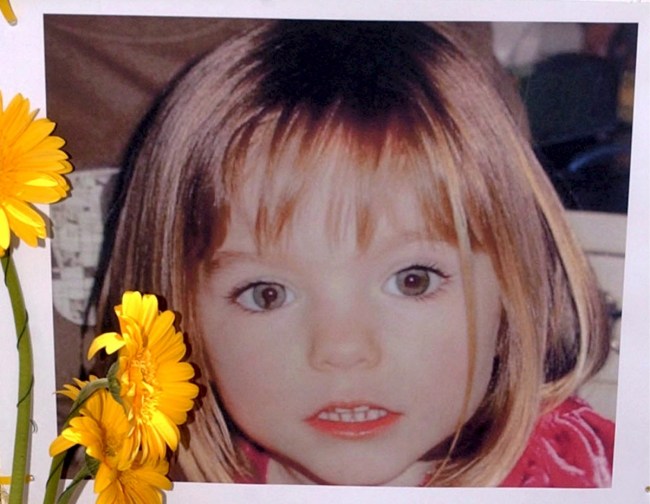 A shot of Madeleine McCann around the time of her disappearance in 2007. Photo: AAP
The series wraps up pointing to unfollowed leads of sexual predators in the area at the time of the disappearance, as well as delving into the dark world of paedophile rings and human trafficking.
Even traversing the well-worn dead-ends, Jim Gamble offers a note of optimism.
"There's huge hope to be had with the advances in technology," he says in the final episode. "As we use that technology to revisit and review that which we captured in the past, there's every likelihood that something we already know will slip into position."
Much like the series: A review, but nothing new.
The Disappearance of Madeleine McCann is screening now on Netflix