Even more than the Taliban, opium is the enemy in Afghanistan – and it's winning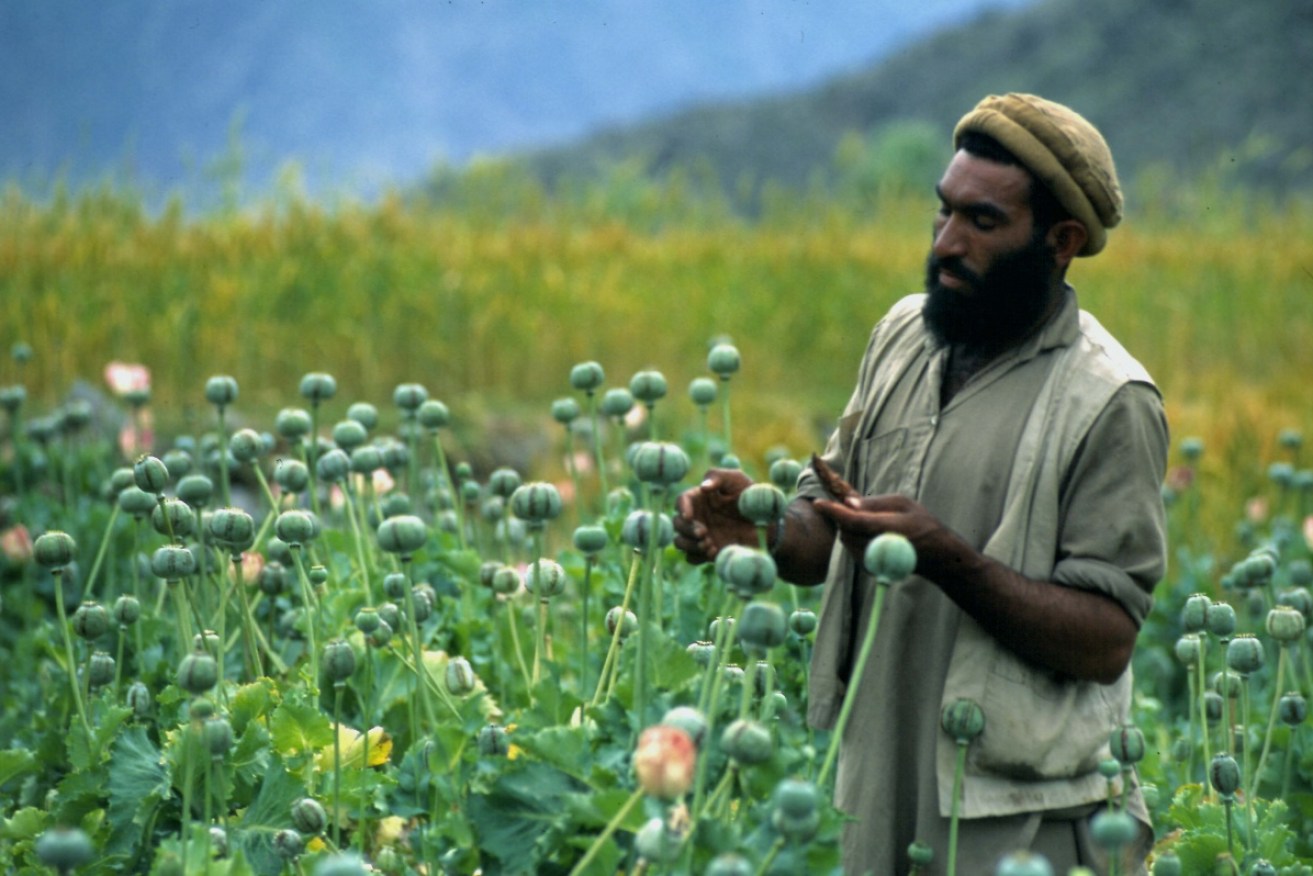 The opium trade may have turned Afghanistan into a 'narco-state'. Photo: Getty
The failure of the Afghanistan war in which Australia, as a loyal ally of America, has been a major contributor has fueled opium and heroin production in the region to unprecedented levels, the world's leading expert on global drug trafficking has warned.
A tiny, landlocked, poverty-stricken nation has brought the combined military might of the US, the UK and Australia to the edge of defeat. And it all boils down to a small pink flower – the opium poppy.
Dr Alfred McCoy first came to prominence in 1972 with his groundbreaking book The Politics of Heroin in Southeast Asia, which was ensured popularity after the CIA tried to ban it. Following a sojourn in Australia as a visiting academic, he wrote Drug Traffic: Narcotics and Organised Crime in Australia.
Dr McCoy told The New Daily: "The fitful yet relentless rise in Afghanistan's opium production from about 100 tons in 1978 to 9,000 tons in 2017, can be traced to a convergence of complex factors.
"The slowly declining production in Southeast Asia's Golden Triangle through UN and US counter-narcotics, the failed Nixon drug war of the 1970s that stimulated narcotics trafficking on five continents, the collapse of the Iron Curtain facilitating a proliferation of opiates across the breadth of Eurasia, and decades of warfare.
"As long as the opium harvest continues to boom, the villages of Afghanistan can produce new crops of teen-aged fighters faster than allied or Afghan soldiers can shoot them."
America has been in almost continuous combat since 2001, spending more than $1300 billion on the Afghanistan War and losing more than 2300 soldiers. Australia has spent some $10 billion and sacrificed the lives of 41 soldiers.
The allies face defeat simply because they cannot control the swelling surplus from the country's heroin trade, Dr McCoy argues.
Every spring the opium harvest refills the Taliban's coffers.
In one of history's bitter ironies, Dr McCoy argues America's military intervention has transformed Afghanistan into the world's first true narco-state – a country where illicit drugs dominate the economy, define political choices and determine the fate of foreign interventions.
"Opium eradication and crop substitution have been worse than an absolute failure," Dr McCoy told The New Daily.
"Many of the programs, such as irrigation and 'market roads', served as agricultural inputs that actually stimulated increased opium production.
"Within five years after the US intervention of October 2001 the Taliban had taken control of the traffic to fund guerrilla warfare against the allied forces, reviving its fortunes from near extinction back in 2001 to controlling over half the countryside today."
This week Afghanistan remained gripped by violence, with dozens of civilians, including children, feared dead after airstrikes hit a school.
Yet the Australian government continues to support military action.
Defence Minister Marise Payne said in an official statement earlier this year that Australia remained steadfast: "Australian personnel are in integral roles and bring their skills and expertise. It is critical that Afghanistan does not once again become a breeding ground for terrorists."
Her views run counter to many senior Australian analysts.
"At this point, there should be enough informed opinion among Australian veterans of Afghanistan—military, diplomatic, and developmental—for a sober assessment of the chances of future success," Dr McCoy said.
"If the government of the day has decided to re-enlist in Washington's endless war, that indicates that Canberra is not seeking the counsel of these informed critics, is ignoring such cautionary counsel to curry favor with the Trump White House, and is not weighing the likely costs, now and in the future, of such a fraught, failing commitment."