Concerns for Donald Trump's health following slurred speech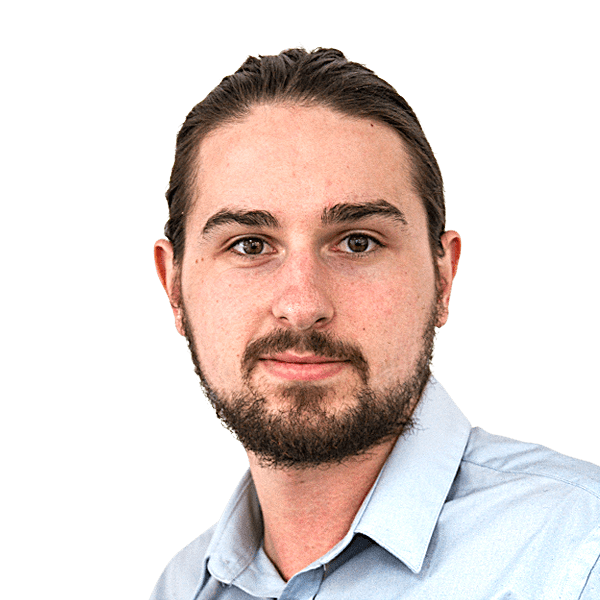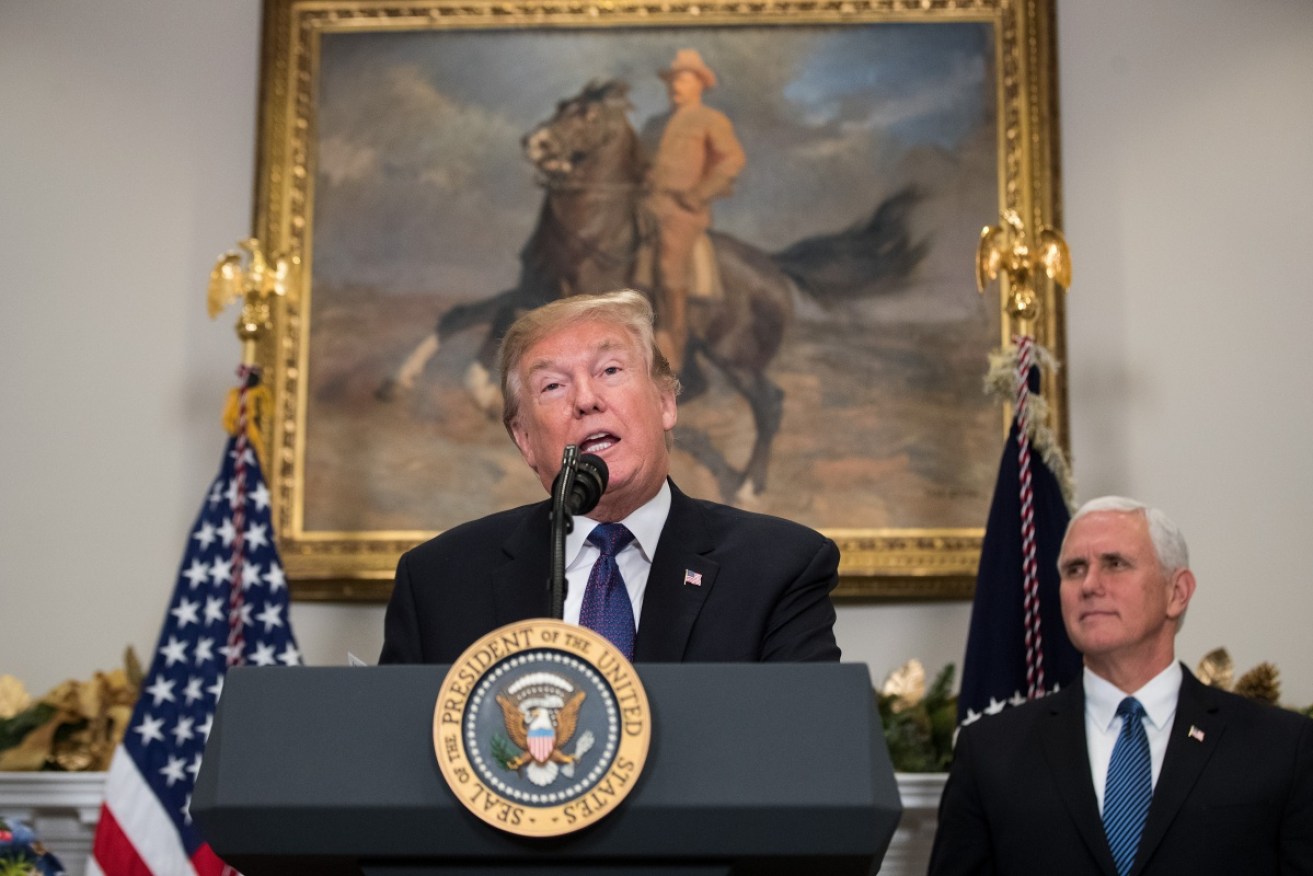 Donald Trump's slurred speech on Jerusalem has sparked concerns for his health. Photo: Getty
During the announcement of the controversial decision to recognise Jerusalem as Israel's capital, US President Donald Trump appeared to slur his words sparking speculation of possible health concerns.
Mr Trump, 71, initially appeared to struggle with some words during a live statement from the White House on Wednesday.
However, by the end of his speech the president's slurring was profound, leading to questions as to the state of Mr Trump's health.
"God bless the United States," he concluded, but his pronunciation sounded like "Shtates".
Watch the incident below:
The president's mangled pronunciation didn't go unnoticed by Washington pundits.
"Trump's speech just slurred significantly at the end of the speech he just gave. Notice how he says 'United States,' but his words were thick before that," Democratic journalist John Aravosis tweeted.
"Aside from the constant sniffing, there was something seriously wrong with Trump's speech and mouth during that #Jerusalem announcement. Major slurring. Weirder than usual I mean," Jewish Chronicle political editor Marcus Dysch wrote.
So strong were the concerns, the White House responded by saying it would release Mr Trump's physical results in the coming weeks.
Never before has the White House committed to releasing records about the president's health.
White House press secretary Sarah Sanders slammed speculation, describing questions about Mr Trump's health as "ridiculous".
"There were a lot of questions on that. Frankly pretty ridiculous questions," Ms Sanders said.
"The president's throat was dry nothing more than that."
"He does have a physical scheduled for the first part of next year," Ms Sanders added.
"The full physical that most presidents go through that will take at Walter Reed (National Military Medical Center) and those records will be released by the doctor following that taking place."
The incident comes after repeated queries about Mr Trump – the oldest president in US history – and his weight, mental health, and whether he wears dentures.
The question of whether the public has the right to know about politicians' health conditions was first raised in 2016 when Democratic candidate Hillary Clinton revealed she was receiving treatment for pneumonia.
Shortly after, Mr Trump appeared on television show Dr Oz to discuss a recent physical exam, with host Dr Mehmet Oz telling the audience he had "pretty good" testosterone levels and "the stamina to endure".
Mr Trump also personally released a health report from his family doctor that was noticeably lacking in specific laboratory results, but deemed the then-presidential candidate's health "extraordinary".
"If elected, Mr. Trump, I can state unequivocally, will be the healthiest individual ever elected to the presidency," Dr Harold Bornstein declared.