Australians are clothed by factory workers earning 39 cents an hour, Oxfam finds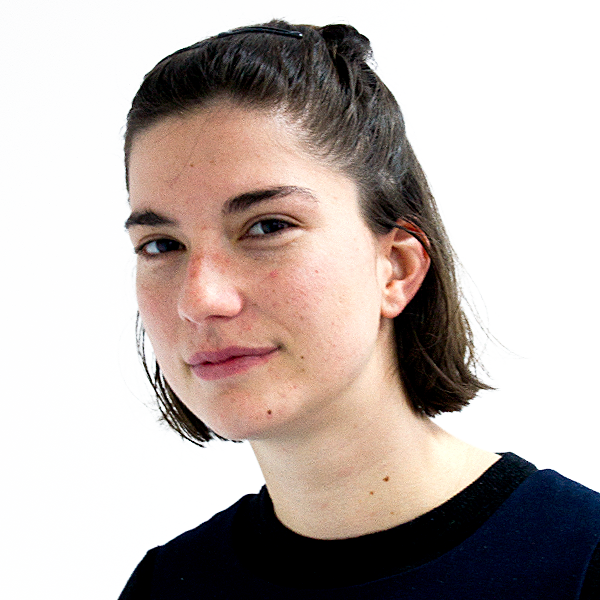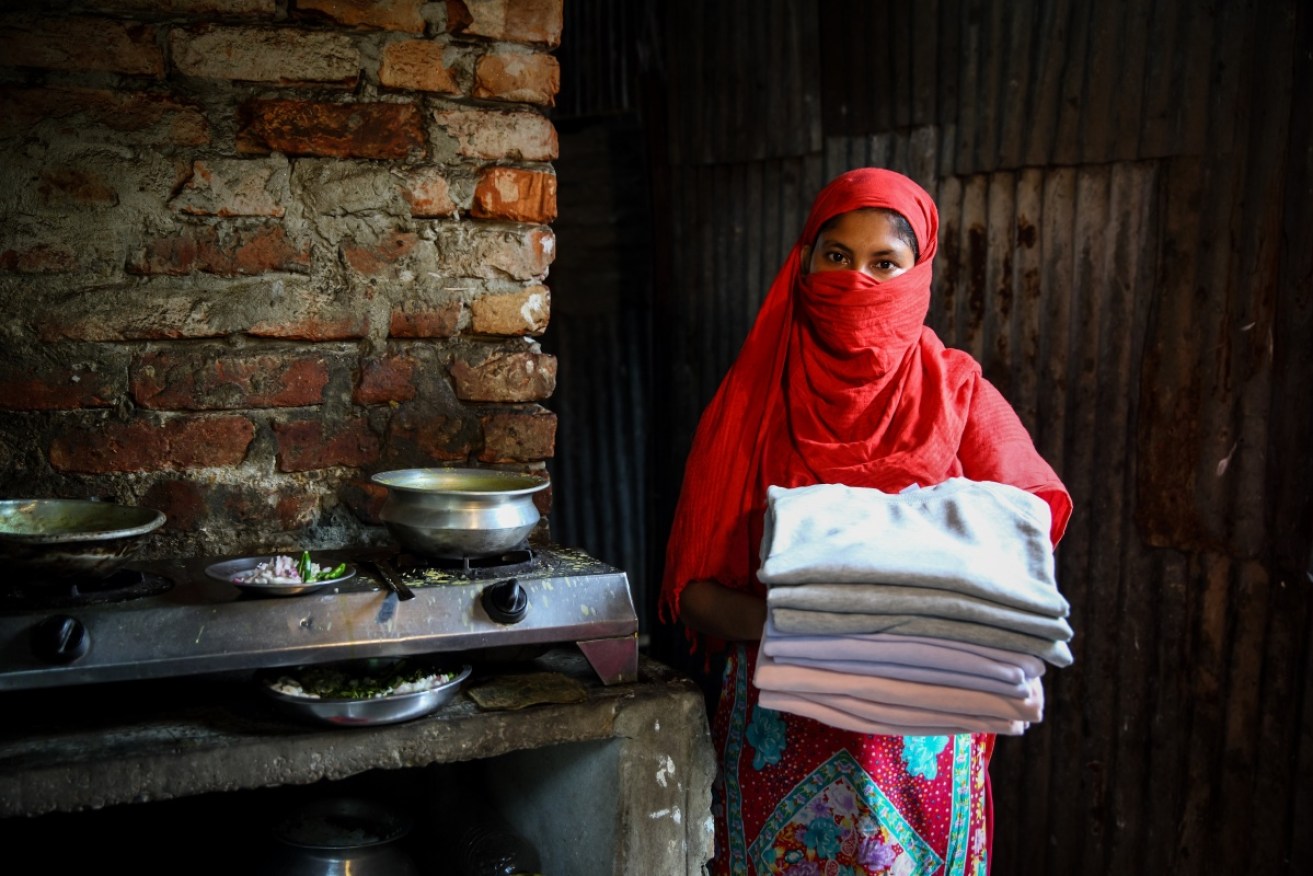 Forida is paid just 35 cents an hour making garments for Target, H&M, and other brands. Photo: Oxfam Australia
The factory workers who make your clothes could be paid less than 39 cents an hour, according to an Oxfam Australia report.
The What She Makes report found factory workers were paid just 4 per cent of the retail price of clothing sold in Australia.
In Bangladesh, Australia's second-biggest garments exporter, that figure was just 2 per cent of retail prices – or 20 cents for a $10 item.
"If we were paid a little more money, then I could one day send my son to school; we could live happily, we could lead a better life," Bangladeshi woman Forida said in the report, released on Sunday.
Forida, 22, said she was paid just 35 cents an hour making garments for Target Australia, H&M and other international brands at a factory in Bangladesh's capital of Dhaka.
The minimum wage is 39 cents an hour, but Forida said her pay was illegally docked for mistakes and failing to hit impossible targets.
Deloitte Access Economics, which conducted the research for Oxfam, said paying factory workers a living wage would increase the price of clothing sold in Australia by just one per cent.
Oxfam Australia Chief Executive Helen Szoke said retailers could easily absorb the cost to lift potentially millions of people out of poverty.
"To be honest, we were shocked that wages were such a small part of the price of a garment. And that makes the case even more compelling, because it's an easy out," Dr Szoke told The New Daily.
Forida, her husband and son share a compound with six other families in Dhaka. Photo: Oxfam Australia
A living wage would cover essentials like food, housing, healthcare, clothing, transport, education, and enough to save for emergencies.
Oxfam warned Australians against boycotting brands. Instead, Dr Szoke called on shoppers to contact their favourite stores on social media and ask if its garment workers were paid a living wage.
"We think that these retailers are very heavily tapped into consumer sentiment so messages from their buyers make a difference."
She said a boycott would run the risk of denying the communities work, and that wages in countries like Bangladesh were kept down to attract international brands.
"Bangladesh is probably the hardest nut to crack because I think the garment industry is probably about 80 per cent of their GDP. Workers in Bangladesh are paid 39 cents an hour, it really is a long way off a sustainable existence for those people."
Oxfam designed a step-by-step strategy for brands to ensure workers in their supply chain were paid a living wage within six years. Dr Szoke said 17 brands had already committed to work towards a living wage.
The advocacy group will also publicly track the progress of Australian retailers like Kmart, Big W, Bonds, Cotton On and Just Jeans.
Dr Szoke said it would not be a "silver bullet" for the factory workers.
How families live
Forida lives with her husband, a rice miller, and toddler son in a Dhaka compound with six other families. The families share one toilet and place to bathe between them.
The 22-year-old also supports her mother-in-law, who cares for her son while she goes to work.
Another Bangladeshi garment worker, Fatima, said she slept on the concrete floor of a two-bedroom apartment with 10 other people.
"If I was paid a better wage, I would move into a flat and bring my mother with me because now, whenever I am able to eat, I'm always thinking, 'I am eating but how is my mother right now? I can't see her. Is she eating as well? Is she getting food?'," Fatima said.
Fatima shares a two-bedroom apartment with 10 other people, and sleeps on the concrete floor without a mattress. Photo: Oxfam Australia
Many of the women move away from their families to Dhaka and send what's left of their wages home. They tended to live in tin homes reminiscent of "chicken coops", Dr Szoke said.
Eighty per cent were women aged 18 to 25, and many worked six days a week.
"If they're paid a living wage, they can begin to make some choices," Dr Szoke said.
"The living wage is not going to be a silver bullet immediately overnight. But it starts to break the cycle of poverty and increases the choices that these people can make about their own lives."
Track the progress of Australian retailers at the What She Makes website.