Russia 'washes hands' of MH17 mess, accuses Ukraine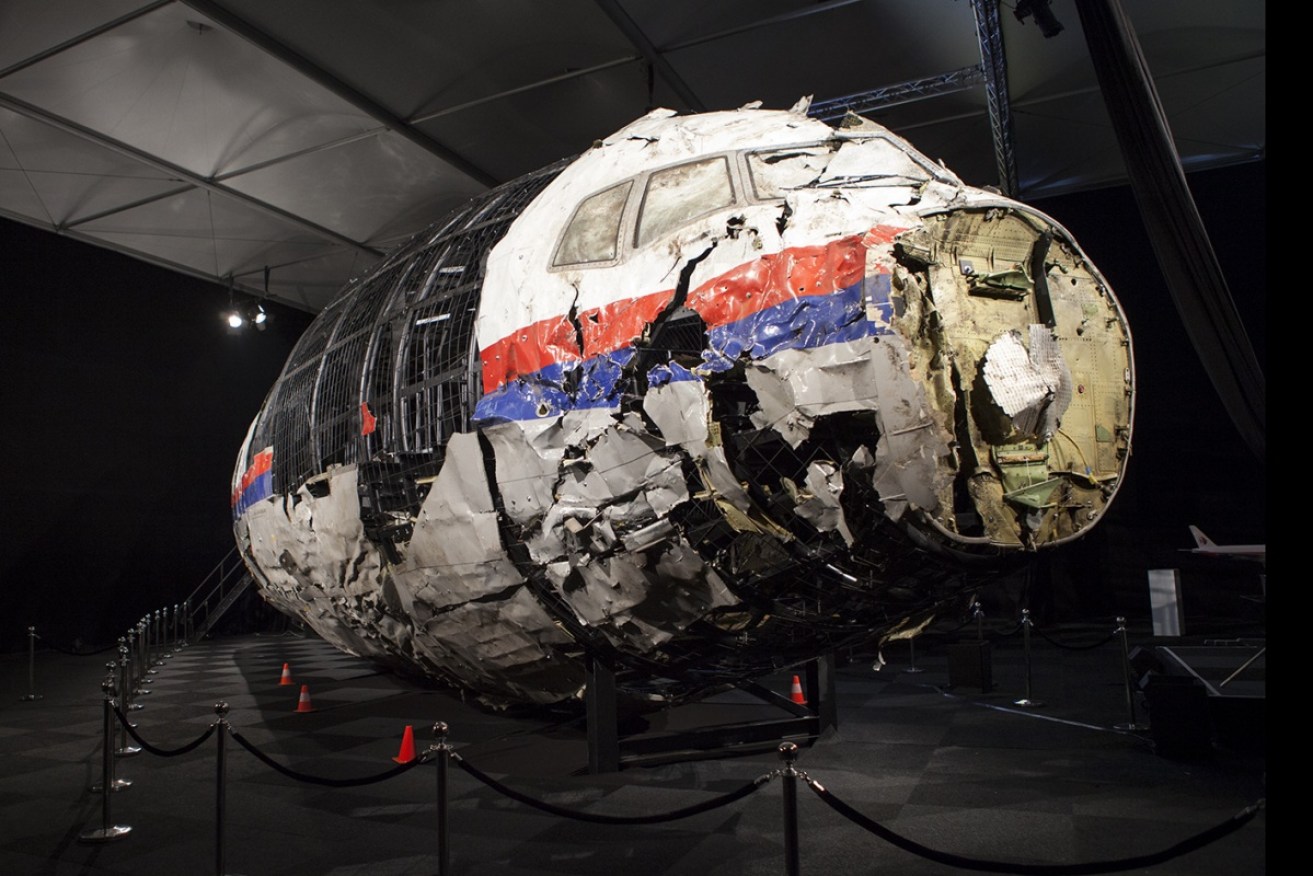 A Dutch Safety Board reconstruction of the MH17 aircraft, conducted in October 2015. Photo: AAP
Russia accused Ukraine of complicity in the MH17 disaster, the day before a major criminal investigation releases findings into the tragedy.
But experts warn Russia is just trying to distract the world from the report's contents, which will likely be damning of the powerful nation.
On Tuesday (AEST), Russia's Air and Space Force head Major General Andrey Koban claimed the missile which struck MH17 did not come from Russian-backed separatist-controlled territory, but rather Ukrainian land patrolled by government forces.
"We need to emphasise that no aerial objects approached the aircraft from the east [Russian separatist controlled land] before its disintegration including from the village of Snizhne [Ukraine]," Major General Koban said.
"Had the Malaysian liner been downed with a missile launched from any area east of the crash site, the Russian radar would have identified it."
On July 17, 2014, a missile hit MH17 – a Malaysian Airlines Boeing 777 – over Ukraine.
It was on its way from Amsterdam to Kuala Lumpur.
All 298 people on board perished, including 38 Australian citizens and residents.
Major General Koban also accused Ukraine of "still not publishing information they have" about what caused the MH17 disaster.
The Joint Investigation Team will release its criminal report into MH17 at 9pm (AEST) on Wednesday.
'Enough evidence to suggest Russia responsible': expert
University of Adelaide associate professor in politics and international studies Felix Patrikeef said Russia was trying to "wash its hands" of the MH17 "mess".
"I think Russia is anticipating a strongly negative report which would pour a great deal of opprobrium on it," Assoc Prof Patrikeef told The New Daily.
"There are already signs that the missile definitely came from Russian separatist controlled areas, studies have been done on this.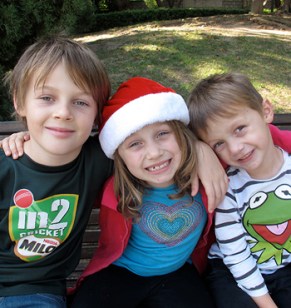 Australian children Mo, Evie and Otis Maslin were killed in the crash. Photo: AAP
"We already know there was a conversation recorded between separatists and commanders regarding having shot down a plane that was probably a military plane but then it was identified as civilian then they claimed it was full of spies.
"There is enough evidence to suggest it was the Russian-backed separatists."
Russian-backed Ukrainian separatists in Crimea want to succeed from Ukraine. These forces are being opposed by Ukrainian government fighters.
As of March 2014, the Crimean peninsula is still primarily under Russian control.
"Russia is acting pre-emptively in order to dilute and reduce the shock [once the report is handed down]," Assoc Prof Patrikeef said. "It is almost impossible [for Russia to be punished]."
He said there were also reports the missile may not have been a Russian missile, rather a Ukrainian missile that was stolen by Russian-backed separatists.
A firefighter attempts to extinguish a blaze after the MH17 crash. Photo: Getty
"There is enough doubt in the argument that Russia was the perpetrator, with this announcement Russia is trying to capitalise on that doubt," he said.
In August 2015, Russia used its veto at the United Nations to block the establishment of an independent tribunal to prosecute those responsible for the tragedy.
In October 2015, a Dutch Safety Board-led inquiry reported on what happened during the flight's final moments.
It revealed the passengers were conscious for 90 seconds after the missile hit MH17.
Read that report's key findings: