Bricks and slaughter: Lego's new 'arms race'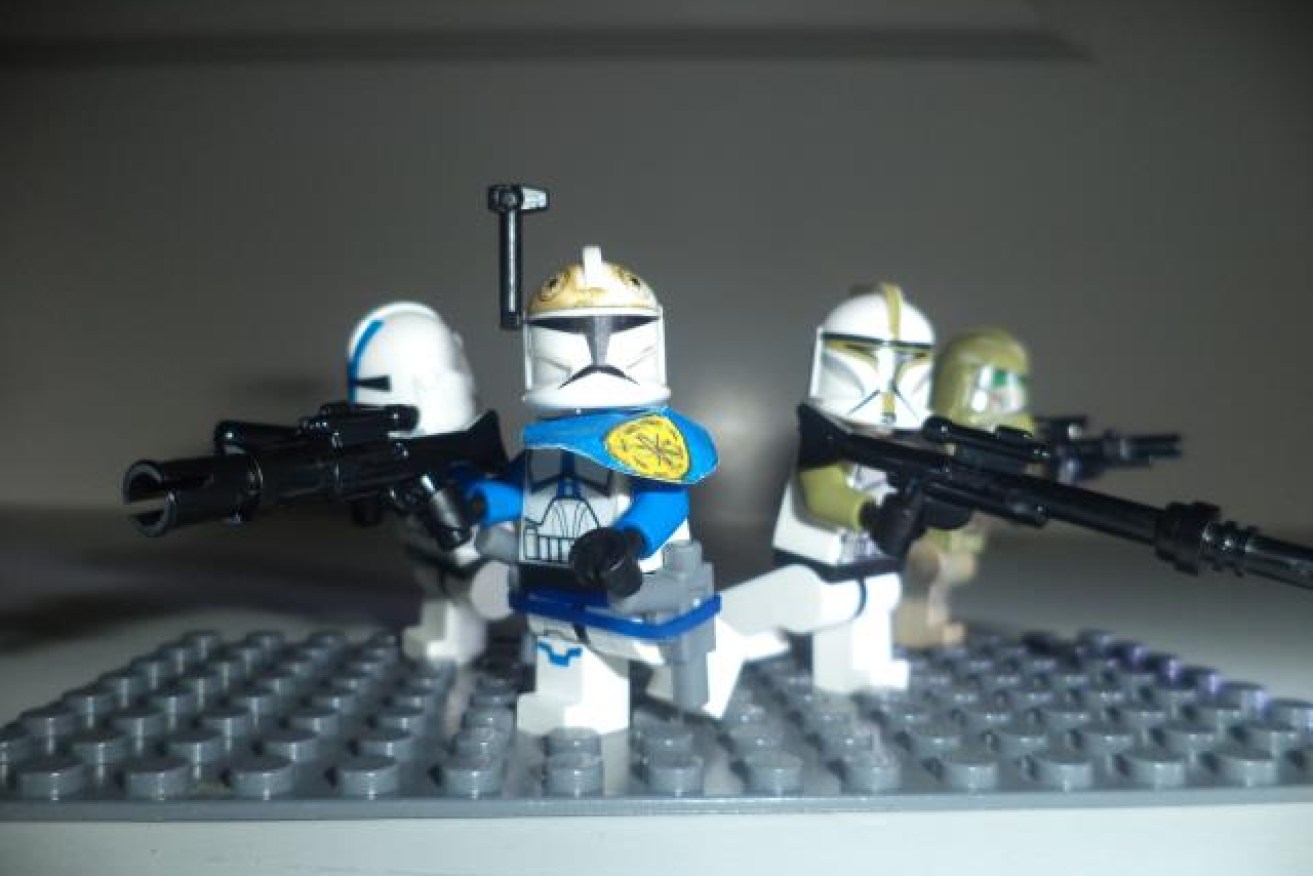 The world's largest toy maker has produced "significantly more violent" toys in recent years. according to newly published research from the University of Canterbury in New Zealand.
Dr Christoph Bartneck, the lead writer told Fairfax Media Lego products are not as innocent as they once were.
"The increasing violence in Lego products seems to have gone beyond simply enriching game play."
Currently, 30 per cent of Lego kits included at least one weapon.
In addition, the research found Lego catalogue pages from 1973 to 2015 had increased in violence by 19 per cent.
Around 40 per cent of all pages contained some type of violence.
"In particular, scenarios involving shooting and threatening behaviour have increased over the years."
Dr Bartneck said the increase was conflicting to the toy maker's policy, as Lego products aim to discourage pretend violence as a primary play incentive.
"The Lego company often claims that their violence normally happens within a humorous context, yet the results show that humorous is the least likely atmosphere. Material harm is the most frequent consequence of the violent acts followed by mild harm or injuries."
The constant demand for new toys could be related to the increase according to Dr Bartneck.
"The pressure to release more and more exciting toys every years means the boundaries of what is acceptable and what is not are being pushed bit by bit."
Licensed themes such as Star Wars and Lord of the Rings also results in the increase in weapons.
Lego spokesman Troy Taylor said the company promoted lots of types of play activities, including role play, competition, fantasy construction and conflict.
"As with other play types, conflict play is a natural part of a child's development," he said.
"We always try and use humour where possible as it helps tone down the level of conflict."