Prince Harry reveals social anxiety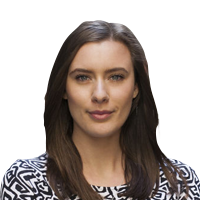 [jwplayer player="1″ mediaid="171755″]
Prince Harry has confessed he gets anxious and "incredibly nervous" when walking into a room full of people or before giving a speech.
The 30-year-old revealed his battle with public speaking as part of a a campaign to break down shame and stigma for HIV sufferers to mark World AIDS Day on Monday.
• No sense in loss of prominent AIDS figures
• Prince Harry takes a desk job
The monarch said he becomes so nervous before walking into a room to meet people that he often felt "anxious".
Princess Diana's youngest son revealed his anxieties in a video to support his charity Sentebale's #FeelNoShame campaign for World AIDS Day on Monday.
"On today, World AIDS Day, my secret is, believe it or not, I get incredibly nervous before public speaking, no matter how big the crowd or the audience," Prince Harry said.
"And despite the fact that I laugh and joke all the time, I get incredibly nervous, if not anxious actually, before going into rooms full of people when I'm wearing a suit."
The campaign aims to raise awareness of how eradicating shame and stigma can save the lives of HIV sufferers by empowering them to seek medical support and education about their condition.
– with AAP