More hot weather: BoM predicts a hotter, drier spring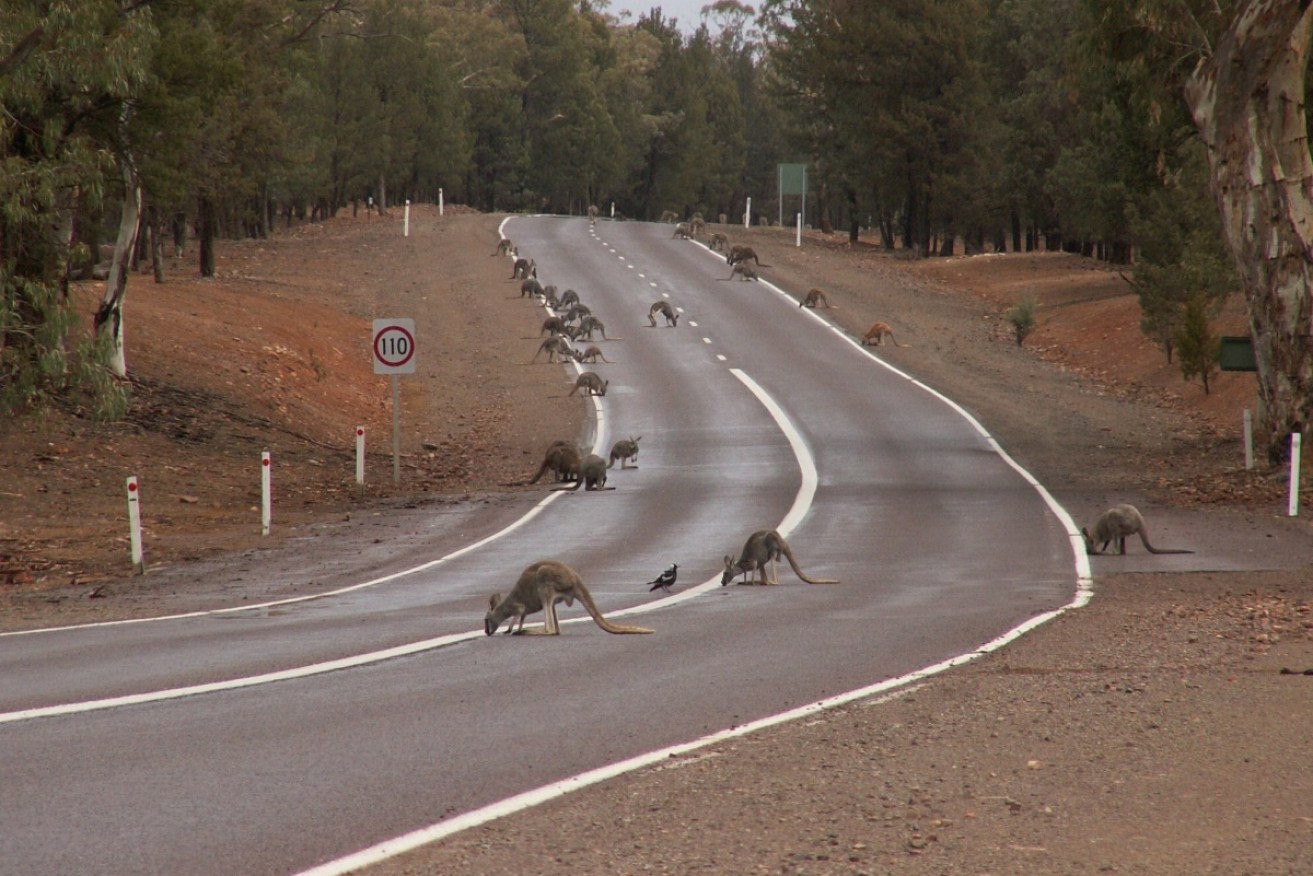 Drought-stricken famers are likely to experience even drier conditions in spring. Photo: Twitter/ @AustralisTerry
The Bureau of Meteorology says most Australians will likely experience a drier spring, which could mean sunnier days, reduced rainfall and worsening drought conditions.
Most of northern eastern and southern Australia can expect a drier-than-average spring in September and October, according to the BoM's seasonal climate outlook released on Thursday.
For south-west Western Australia, south-east Australia and parts of Central Queensland, September to November is expected to be drier when averaged over the whole season.
The nation's top meteorologists also forecasted warmer-than-average daytime temperatures across Australia.
Spring nights are also expected to be hotter than usual for areas outside northern and south-east Australia.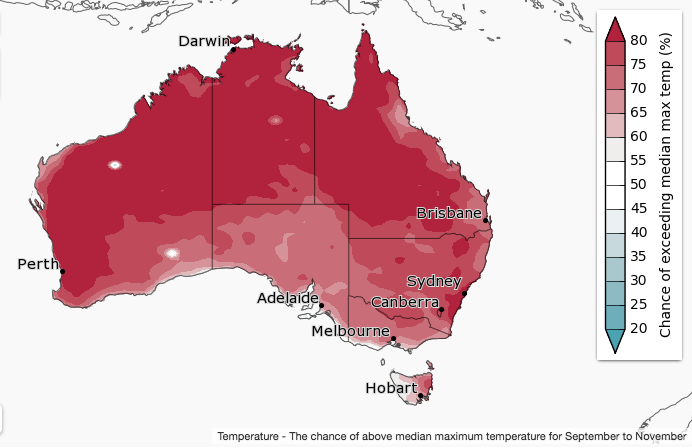 Hot and dry conditions will exceed the average for spring. Photo: BoM
NSW farmers affected by drought will likely experience the negative effects of the warm and dry weather as the infamous El Niño climate cycle could develop in spring, leading to below-average rainfall across eastern Australia.
Rainfall shortages and higher temperatures will "really dry out those soils", BoM climatologist Felicity Gamble told The New Daily.
Unusually elevated daytime temperatures could extend over summer, Ms Gamble said.
There is a strong possibility of below-average rainfall in September for western Victoria, south-west Western Australia and inland New South Wales and north-eastern Australia, according to the BoM.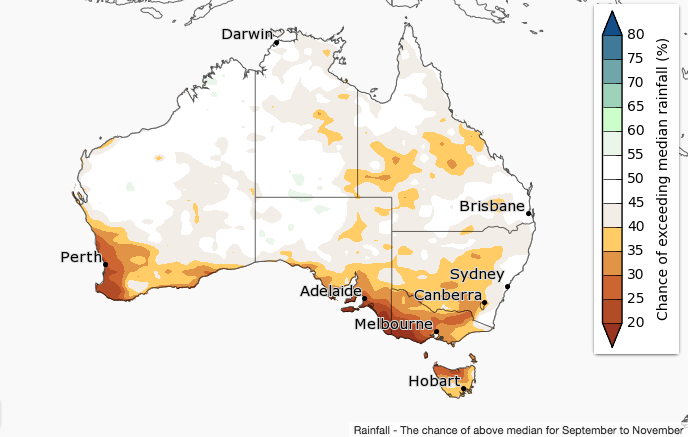 Several parts of Australia are predicted to experience rainfall shortages. Photo: BoM
Australia's climate drivers
Weather patterns alternate between El Niño, La Niña and a neutral phase.
El Niño tends to occur every three to eight years and causes drier weather conditions over large parts of Australia, according to the BoM, while La Niña brings about greater rainfall.
Normally, El Niño begins in the winter or late autumn. If it does occur this year, as predicted, it would be "quite later-than-usual" transition, Ms Gamble said.
She said over the past century, there has been an "observed increase" in global temperatures and this has been reflected in Australia.
Australia's climate is not driven solely by El Niño and La Niña but also influenced by ocean temperatures around the Australian coastline, including in the Indian Ocean and Pacific Ocean.