Heat records 'blitzed' as summer lingers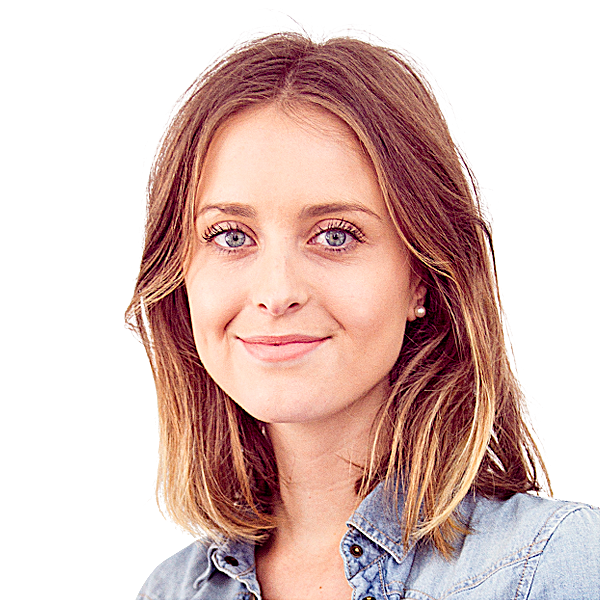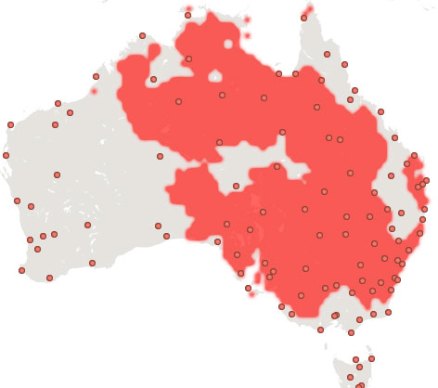 Red indicates areas experiencing higher than normal temperatures as of Sunday. Graph: scorcher.org.au
Twenty-eight degrees in May. No, we're not talking about an early Californian Summer. This is Australia on the brink of winter.
As temperatures remain unseasonably high across the nation, Aussies are starting to question whether this 'Indian summer' is here to stay.
According to Dr Sarah Perkins, research fellow at the University of New South Wales, the cold fronts that are typical for this time of year have not appeared, meaning the warm weather is hanging around longer than usual.
"The longest heat wave Sydney had before this was also in May but it was 20 years ago and lasted seven days," Dr Perkins says.
"If the forecasts are right it's looking like we will double that. Records aren't just being broken, they're being blitzed."
Melbourne has had 13 days above 20 degrees during May, exceeding the previous record of 10 days set in 1972.
Staying hot in here
The Bureau of Meteorology predicts May to July maximum temperatures have a more than 60 per cent chance of being warmer than normal over the south west coast of West Australia, southern Victoria and Tasmania.
"We might see it slightly cool down as winter approaches, but we are still expecting a warmer winter," says Bureau climatologist Kevin Smith.
"We can expect warm days and nights and it's likely to be drier in most areas of south east Australia."
Mr Smith says the difference this May has been "a lack of relief". Daily maximums have been consistently 1-2 degrees above normal for autumn, while daily lows have also been 1-2 degrees higher.
"It doesn't look like it's about to change. With pending El Nino we're predicting lower rainfall and generally higher temperatures."
So who's feeling the heat?
Retail
In Australian stores, clothing racks are groaning under the weight of unsold winter coats.
Cooler temperatures are specifically affecting cities usually regarded as retail hubs: Sydney, Melbourne, Adelaide and Brisbane.
"Retailers depend on cold weather to sell seasonal products from gas heaters to long boots," says Russell Zimmerman, executive director of the Australian Retailers Association.
The usual May sales surge has been virtually non-existent, leaving retailers with little cashflow and jam-packed store rooms with no room for incoming summer product.
"Already, you may have seen retailers put on short burst sales for three days with percentage discounts," Mr Zimmerman says.
"If this weather continues, we're going to see more of these snap sales and some fairly strong discounting come June."
International retailers like H&M, which opened its first Australian store in Melbourne in April, may also be under pressure.
"Before moving over here they would have done their research based on typical winter figures," Mr Zimmerman says. "Now they may be left with excess coats."
Electricity
Not using the heater means cheaper bills, right? Wrong.
Warmer weather guarantees a smaller monthly electricity bill for most consumers who have avoided their heaters, but it spells bad news for power bills down the line.
"What drives up electricity bills is unpredictability of weather," says Lachlan Harris, co-founder of consumer power network One Big Switch.
"Power stations are built to cope with peak load in these extreme conditions. Fluctuations prompt a need to build greater contingencies to cope with changes. So spare capacity is being built but not used, driving up overall costs."
Steel yourself for pricier bills later in the year.
Food and dining

One area that's not too worried is the food industry, which can continue to push outdoor dining, beer, soft drinks and salad.
"It's not all bad. Ice cream and drinks retailers will be celebrating. You might not be pushing pumpkin soup but you're moving green salad," says Russell Zimmerman.
"Outdoor areas are always unpredictable because they are weather-based, but there has definitely been an increase in outdoor dining in the month of May," says a co-manager at Adelaide's Edinburgh Hotel, cellar and beer garden.
"Last week, especially, was really busy during the day. People are just more enthused about getting outside."
Agriculture
Unseasonable heat will have farmers scratching their heads and wondering about planting and harvesting.
"Crops like wheat are really fine-tuned to specific temperature thresholds," Dr Perkins says. "Farmers will face a gamble when sowing their seeds at the appropriate time. It's closing the gap where seeds can be sown.
Fruits that require cold temperatures to trigger their production, like pears and apples, may also face limited supplies.
Prolonged warm temperatures could also lead to a drying out of soil, further amplifying heatwaves later in the year.
Sport
In Queensland, where temperatures in western areas are hitting the low 30s, the effects are being felt across all areas of the community.
David Kerrigan from the Central West Rugby League says it is a challenge for local football teams which face shortened matches due to the heat.
"We have got to look after the juniors as well…we shorten the game times so they are not out there as long," Mr Kerrigan said. "We like to see good quality football and with the heat, you have to look after the players."
"We are wondering a lot now…where the rain is and [the] cool weather as well."