Europe panics at news of Australian gas workers' strike threat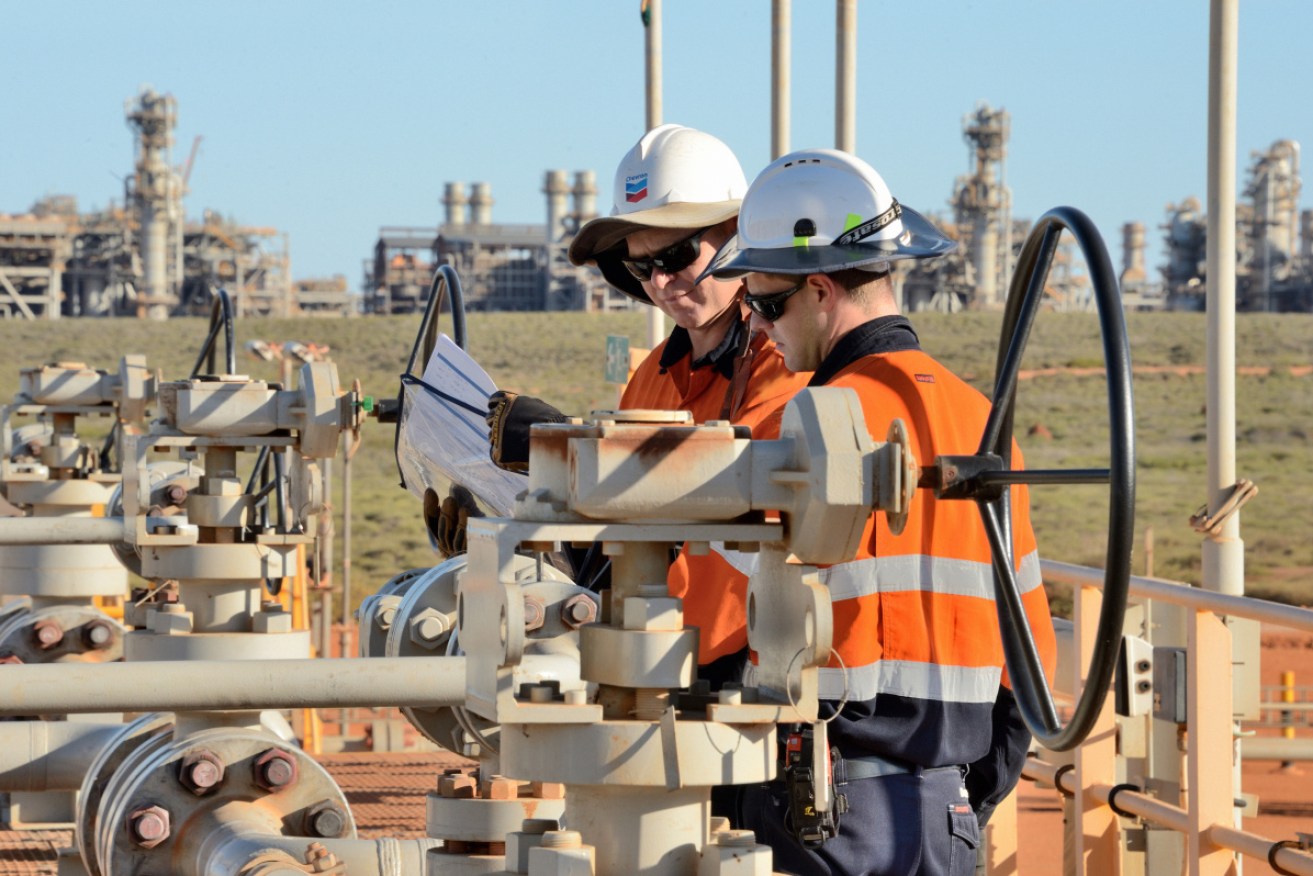 A strike at two Chevron gas plants in WA has been averted. Photo: Chevron Australia
Electricity prices have surged as employees at three massive Australian gas projects stop work over a pay dispute.
Some 500 workers on Friday began protected industrial action as unions and management remain deadlocked over a new enterprise bargaining agreement.
The stoppages affect Chevron's Wheatstone offshore platform, its downstream processing facility of the same name, and the Gorgon downstream processing facility.
Offshore Alliance, a partnership of the Australian Workers Union and the Maritime Workers Union, said workers will impose numerous work bans and stoppages before halting work completely for two weeks from September 14 if an agreement is not reached.
European markets rattled
The facilities together account for over five per cent of global liquefied natural gas supplies.
European gas prices spiked at the news, with the Dutch Title Transfer Facility benchmark trading six per cent higher at 34.71 euros on Friday morning, European time.
Chevron is the only major producer in the WA gasfields where workers are not covered by an EBA after Shell, Inpex and Woodside signed off on agreements of their own.
Offshore Alliance says the union's key claims – including job security, rosters, classification structure, worksite transfers, training and rates of pay – remain unaddressed.
"Despite the Offshore Alliance giving Chevron plenty of opportunity to sort out EBAs across the three Chevron facilities, they will finally be facing their day of reckoning," the union said in a Facebook post.
'Game on, Chevron'
"Their bargaining performance has been the most inept effort of any employer the union has dealt with in the past five years and our members have had enough.
"It's game on, Chevron."
Chevron said the company had been negotiating in good faith to reach an agreement that was in the interests of both parties.
"Unfortunately, following numerous meetings and conciliation sessions before the Fair Work Commission, we remain apart on key terms," a spokesperson for Chevron Australia said.
"The unions continue to seek terms that are above and beyond equivalent terms with others in the industry, including in agreements recently reached."
-AAP