Cultural burning expansion to reduce bushfire risk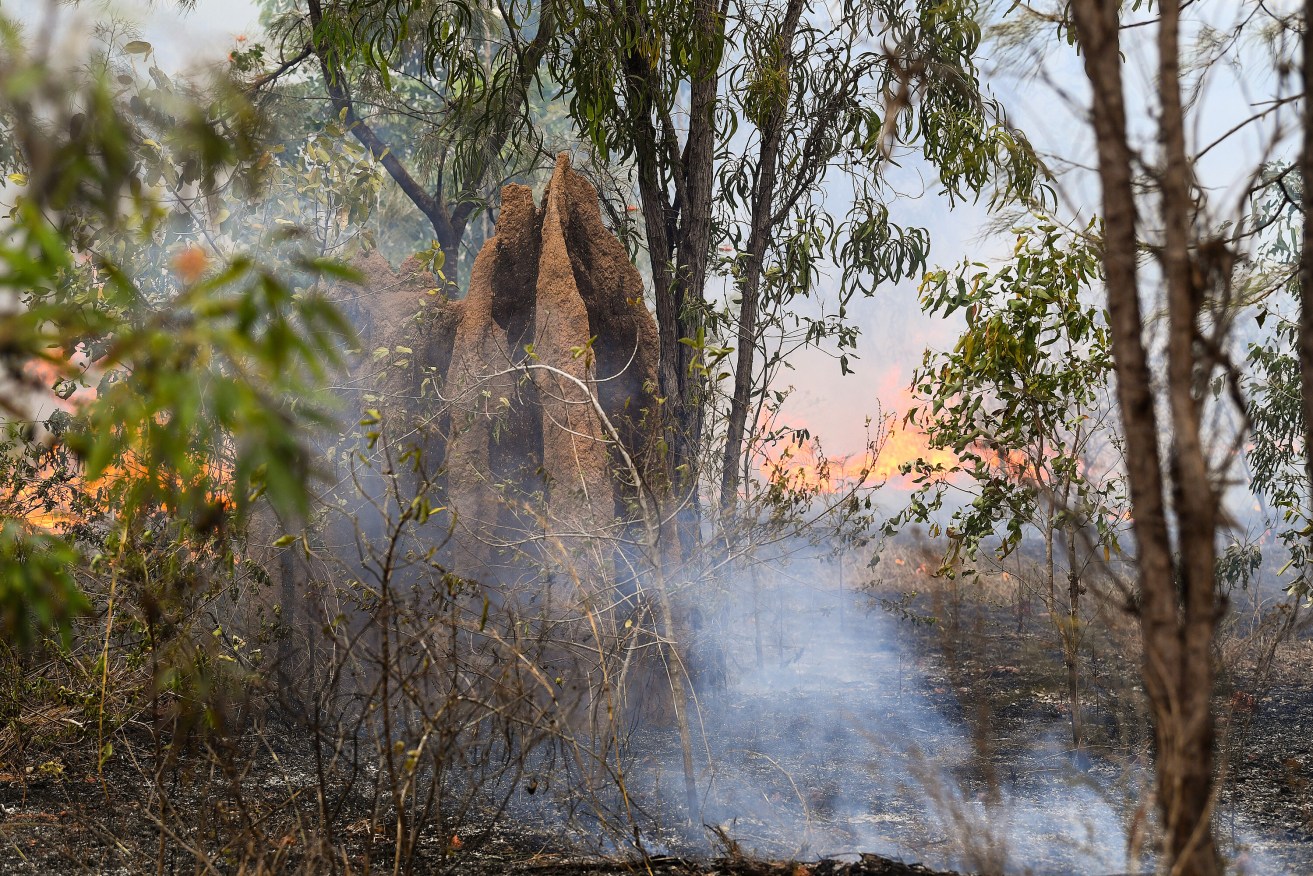 Victoria is expanding a program of controlled burns by Indigenous groups across the state.
Indigenous groups will conduct cultural burns across Victoria to reduce bushfire risk and protect habitat in an expansion of the practice across the state.
The burns will be carried out by Indigenous corporations under a grants program designed to support the state's efforts towards Aboriginal self-determination.
Forest Fire Management Victoria's Jarrod Hayse said the grants would enable traditional owners to take the lead in cultural burning on their lands and reduce bushfire risk.
"The grants will strengthen existing partnerships with traditional-owner groups, as we support them to plan, implement and monitor burning projects," he said.
The Department of Energy, Environment and Climate Action is spending $22.5 million over four years to support Indigenous-led cultural land and fire management practices.
Before colonisation, cultural burning was used for purposes including protecting the land, providing habitat for wildlife and the harvesting of resources.
Taungurung Land and Waters Council chief executive Matt Burns said the use of fire had been handed down through generations to safeguard the health of Taungurung country in northeast Victoria.
"For millennia, the Taungurung people applied wiinj (fire) and associated practices to biik (country)," Mr Burns said.
"This grant enables the Taungurung people to lead in the healing and caring for biik in ways that haven't been possible since the onset of colonisation."
Gunditj Mirring, Eastern Maar, Jaithmathang, Yorta Yorta, Bangerang and Taungurnug traditional-owner groups will receive grants through the project.
Eastern Maar Aboriginal Corporation cultural landscapes general manager John Clarke said the group was prioritising the protection of bandicoots in southwest Victoria.
"Eastern Maar have identified prime warrian (bandicoot) habitat as our focus for returning fire to the landscape," he said.
"The return of Maar biocultural objectives into landscape management will have benefits for all Victorians as we return to the conservation model influenced by and developed for the local landscape."
– AAP