World's largest Lego Millennium Falcon rounds out school holidays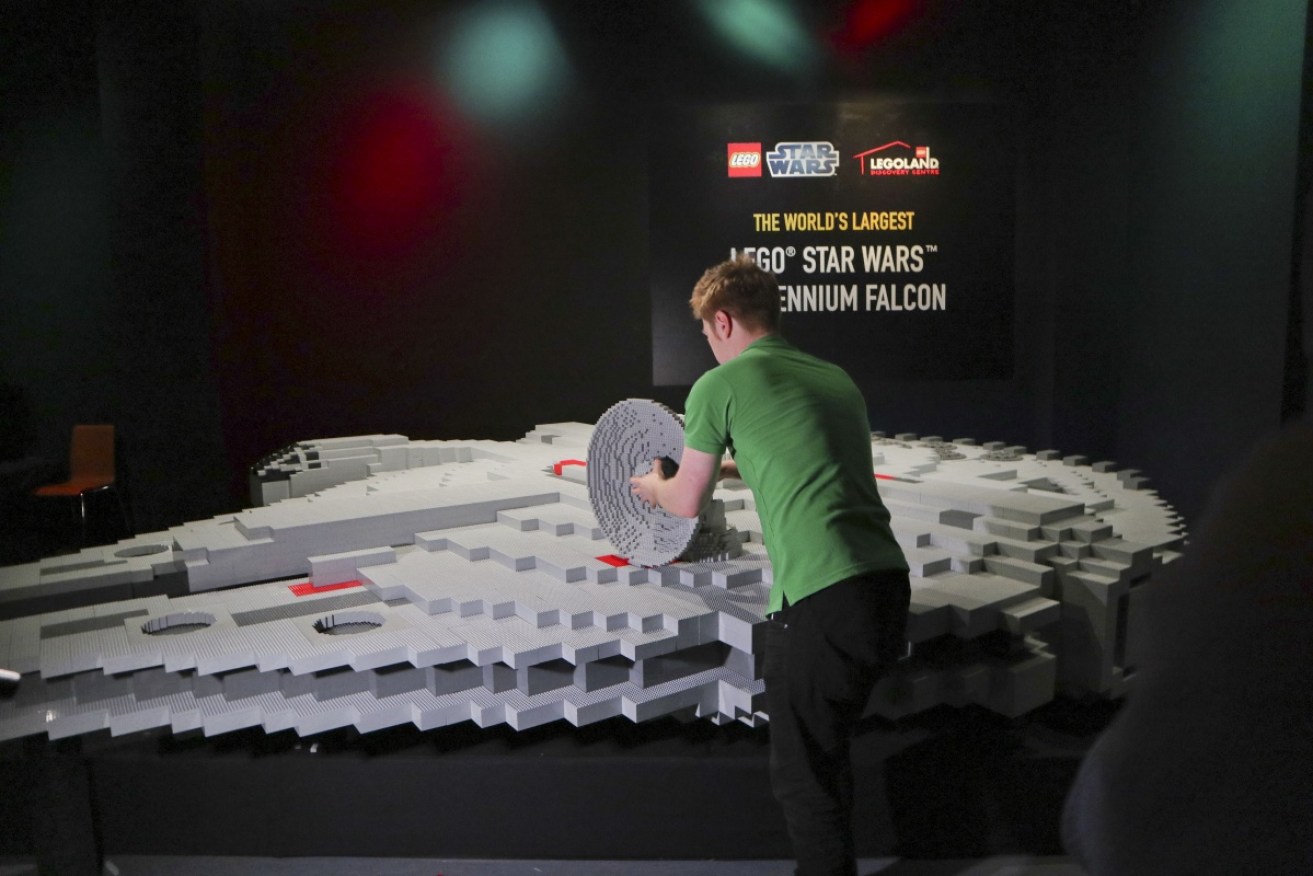 Finishing touches are put on the world's largest Lego Millennium Falcon. Photo: AAP
The world's largest Lego-brick model of Star Wars' icon the Millennium Falcon has been built at Melbourne's Chadstone shopping centre … and fans of the original trilogy will be pleased to know that the round antenna reigns supreme.
The 250,000 brick model is wive metres long and has taken two weeks to build with the help of eager Star Wars fans.
The final piece of Han Solo's fictional spaceship was put in place on Tuesday, featuring the famous round antenna that was knocked off in the space battle depicted in Return of the Jedi.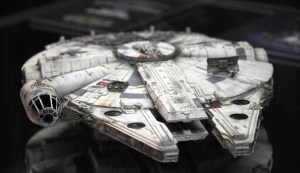 The Millennium Falcon with a square antenna. Photo: Getty
In the most recent film The Last Jedi the Falcon features a replacement square antenna, prompting the usual tut tutting and endless online forum debates from Star Wars nerds the world over.
The replica was upscaled from smaller designs by linking tiny bricks requiring the help of thousands of Melbourne families. It weighs 500 kilograms and  75 percent of it is made from the standard 2×4 brick.
"If we were to do it by ourselves, probably at least a month," said Legoland master builder Dave Holder.
But when you have kids helping it really speeds up the process, and we managed to finish really quickly."

Star Wars eighth instalment has taken more than US$1 billion at the international box office since its mid-December release.
"Younger kids are just loving Star Wars at the moment," Mr Holder said.
"[The replica] really blows their mind. For them, it's as large as life [and] they are helping build it."
The model will be on display until the end of February.
-with AAP