Four owners who want 'no questions' claim Melbourne's stray Freshwater crocodile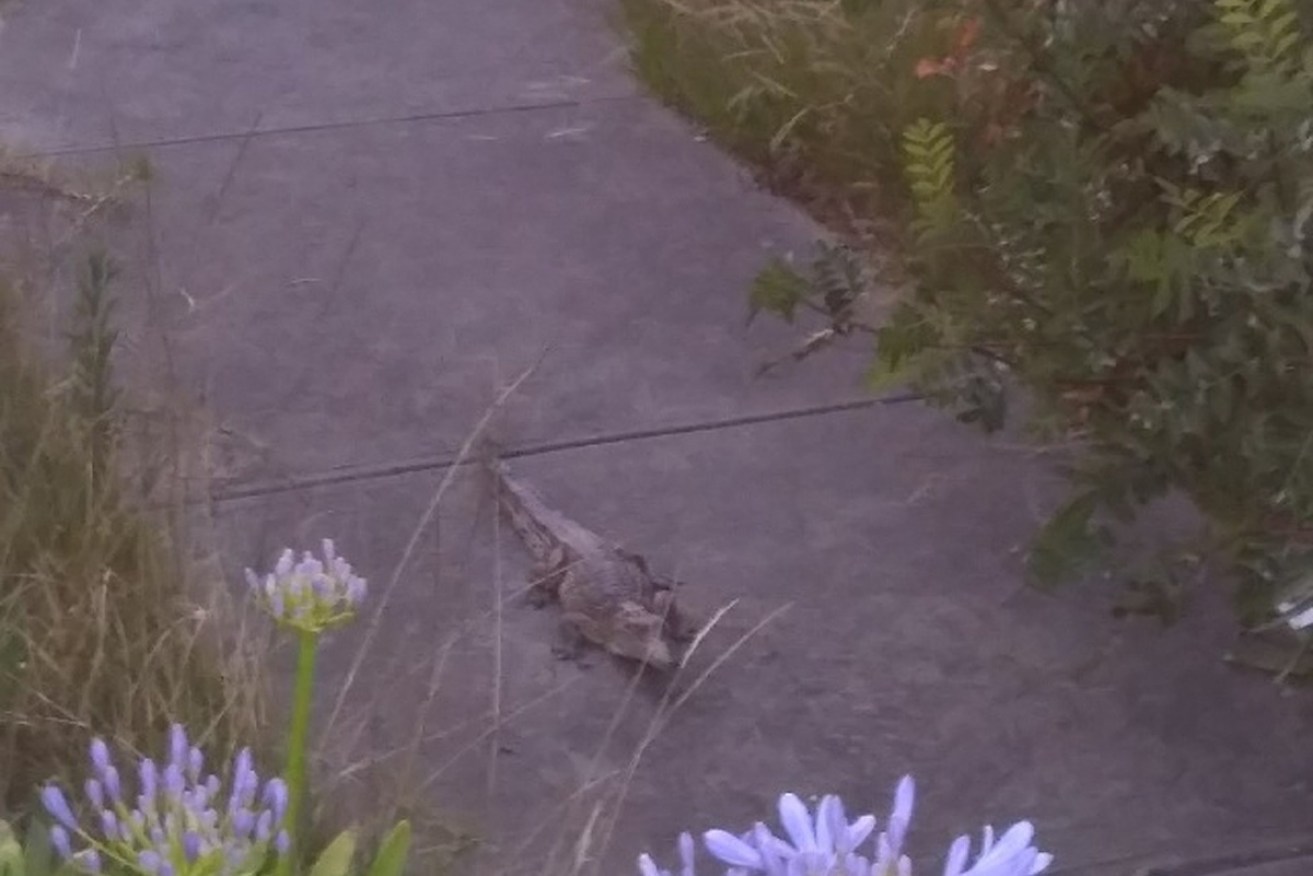 Police initially thought the residents may have been exaggerating and the reptile was probably just a large lizard. Photo: AAP
UPDATE
Four people have come forward professing to own a freshwater crocodile found roaming the streets of Melbourne on Christmas Day, but the man who caught him says their claims are a load of crock.
Reptile catcher Mark Pelley says would-be owners of the metre-long runaway reptile came out of the woodwork after police requested he remove it from a front yard on Christmas Day in Heidelberg Heights, in Melbourne's north.
"I'm not inclined to believe any of them though because they all were saying 'no need to get the authorities involved' and they all said they could take it off my hands straight away," Mr Pelley told AAP on Wednesday.
It is legal to keep a crocodile as a pet in Victoria if you have a licence and in some circles they're considered a status symbol, Mr Pelley said.
"They're worth a lot of money so I can see why they'd give it a shot."
Mr Pelley has been catching snakes for years and said he's been waiting for the call that came through on Christmas Day.
"It was all my Christmases at once."
Mr Pelley will now hand the reptile over to the Department of Environment, Land, Water and Planning.
The discovery of the crocodile left police and wildlife authorities scratching their heads.
Two people came across the one-metre-long reptile while walking in Heidelberg Heights about 8.30pm on Monday.
It was "sitting quietly" on a footpath in the front yard of a business on Waiora Road, police said.
Officers were called to the scene, but decided to hand the case over to the experts, and reptile catcher Mr Pelley came to help.
They were hoping for Santa Claus but instead got Santa Jaws https://t.co/lMAlMCgb2R

— Victoria Police (@VictoriaPolice) December 25, 2017
Mr Pelley looked after the crocodile until staff from the Department of Environment, Land, Water and Planning took over.
Police initially said it was a saltwater crocodile but it later turned out to be of the freshwater variety.
It's not known where it came from or how it ended up at the business, which was closed for Christmas.
Police said anyone missing a crocodile, or with information about its owner, should contact Crime Stoppers on 1800 333 000.