Plea for Qlders to follow rules amid fears NRL final could be virus 'seeding event'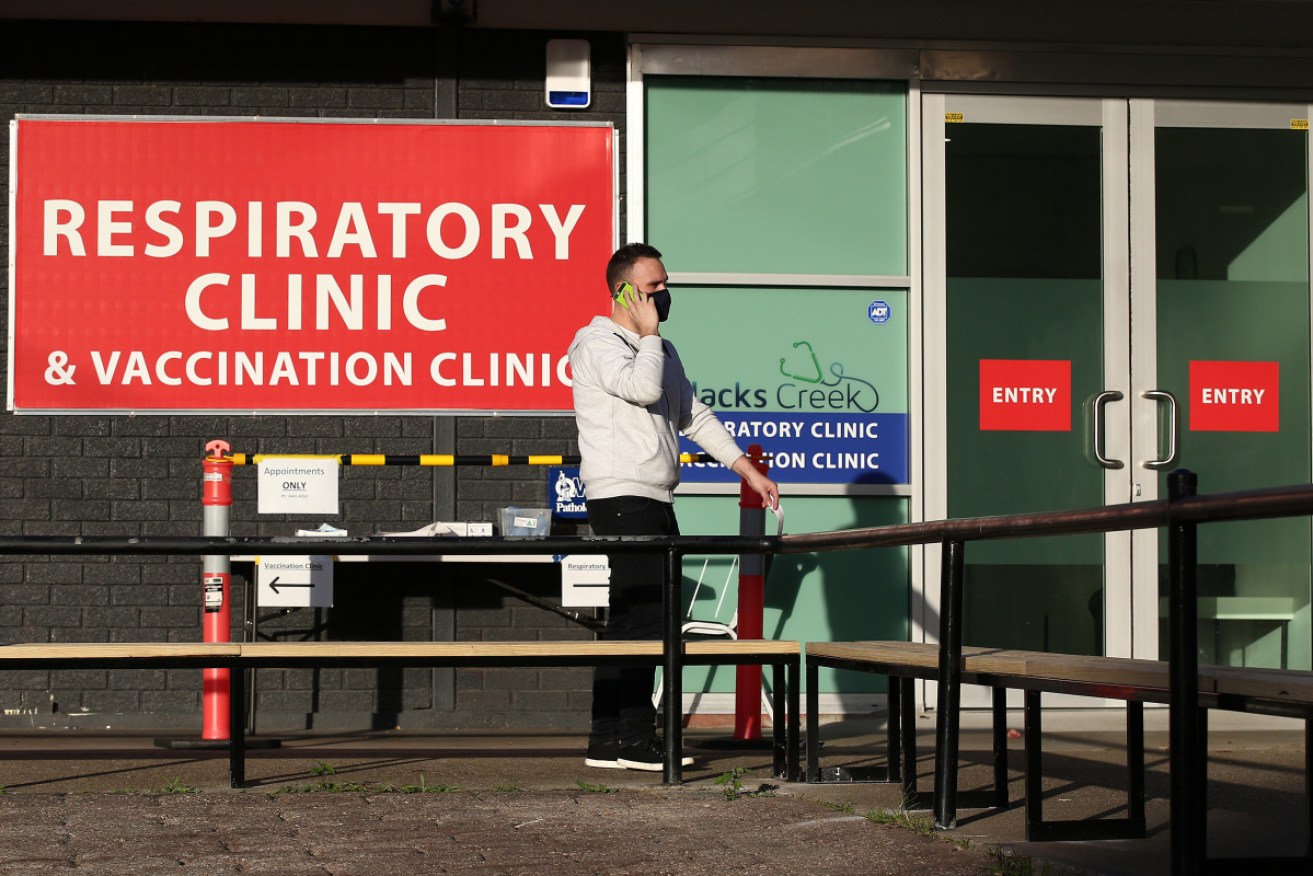 Queensland has tightened virus rules after reporting six more local COVID cases. But there is no lockdown yet. Photo: Getty
Millions of Queenslanders are on notice to comply with tougher COVID restrictions this weekend or risk the possibility of a big Delta variant outbreak taking hold and putting pressure on the state's hospitals, as it has in Victoria and NSW.
Premier Annastacia Palaszczuk announced six new community cases of the COVID-19 virus on Thursday, triggering a tightening of restrictions in Brisbane, Townsville, Palm Island, Moreton Bay, Logan, the Gold Coast and Townsville for the next two weeks.
The tighter rules include a 75 per cent cap on the capacity at Suncorp Stadium for the NRL grand final on Sunday between the Penrith Panthers and the Rabbitohs.
People living in affected local government areas will also be restricted to having no more than 30 people at their homes, including residents and visitors.
With less than half Queensland's population aged 16 and older fully vaccinated against COVID-19, infectious disease physician Paul Griffin said the weekend's rugby league grand final represented a "significant concern" as having the potential to be a large seeding event for the virus, both at the game itself and through private parties.
It follows Victoria recording a pandemic high of 1438 cases and five deaths in 24 hours amid suggestions illegal gatherings during last weekend's AFL grand final may have contributed to the high numbers.
"We're seeing obviously in Victoria a very terrible situation despite them having a vaccination rate that's higher than ours," Dr Griffin said.
"We certainly don't have enough people protected to get complacent about all of this at the moment and we do need people to heed the advice.
"If we do see a case creep into a large household gathering, or worst still, at the grand final, the repercussions could be very significant."
Despite four new Delta outbreaks in Queensland this week, the state's chief health officer Jeannette Young has stopped short of ordering a lockdown.
But Ms Palaszczuk said she would not hesitate to lock Queenslanders down again if Dr Young's advice changed in coming days.
"Let me make it very clear that the health of Queenslanders comes first," the Premier said.
"As soon as Dr Young says we need to move into a lockdown we will. As soon as we see further seeding, which is not from people who are in isolation, then they will be the trigger points that Dr Young will look at.
"It's going to depend each day how things progress in this state, whether Queenslanders wear their masks, whether they go and get tested and the fact they need to go and get vaccinated. It's going to be very critical the next 24 to 48 hours."
Of the six new cases in Queensland, four were connected to the aviation training facility cluster at Brisbane airport, including a man who flew into Townsville on September 21. The aviation worker, who is fully vaccinated against COVID-19, was infectious in the Townsville community for eight days.
Another unrelated infection is a woman who lives at Camp Hill, in Brisbane's southeast, who had contact with a known case in Kyogle, during a visit to the northern NSW town. She was contagious while in the community from September 25-28.
The sixth case is a woman who was found to have the virus while in hotel quarantine. She was infectious on Virgin Airways flight VA333 into Brisbane from Melbourne on Monday.
Under the updated restrictions affecting Townsville, Palm Island and much of Southeast Queensland, numbers at weddings and funerals for the next fortnight will be capped at 100.
Cafes and restaurants will be allowed only one person per four square metres and patrons will be required to be seated when eating and drinking at pubs and other venues.
Outside individual households, mask wearing is mandated indoors, including on public transport and for high school students in the classroom.
They must also be worn outside when people cannot socially distance unless people are eating and drinking.
Visitors are restricted at hospitals, aged care homes, disability services accommodation and prisons in the affected local government areas under the updated public health directions.
Since late February, 46.2 per cent of Queenslanders aged 16 and older have been fully vaccinated against COVID-19 and 65.2 per cent have received one shot.
This article originally appeared in InQueensland, and is republished with permission