'Be vigilant': Bushfire danger season starts before winter ends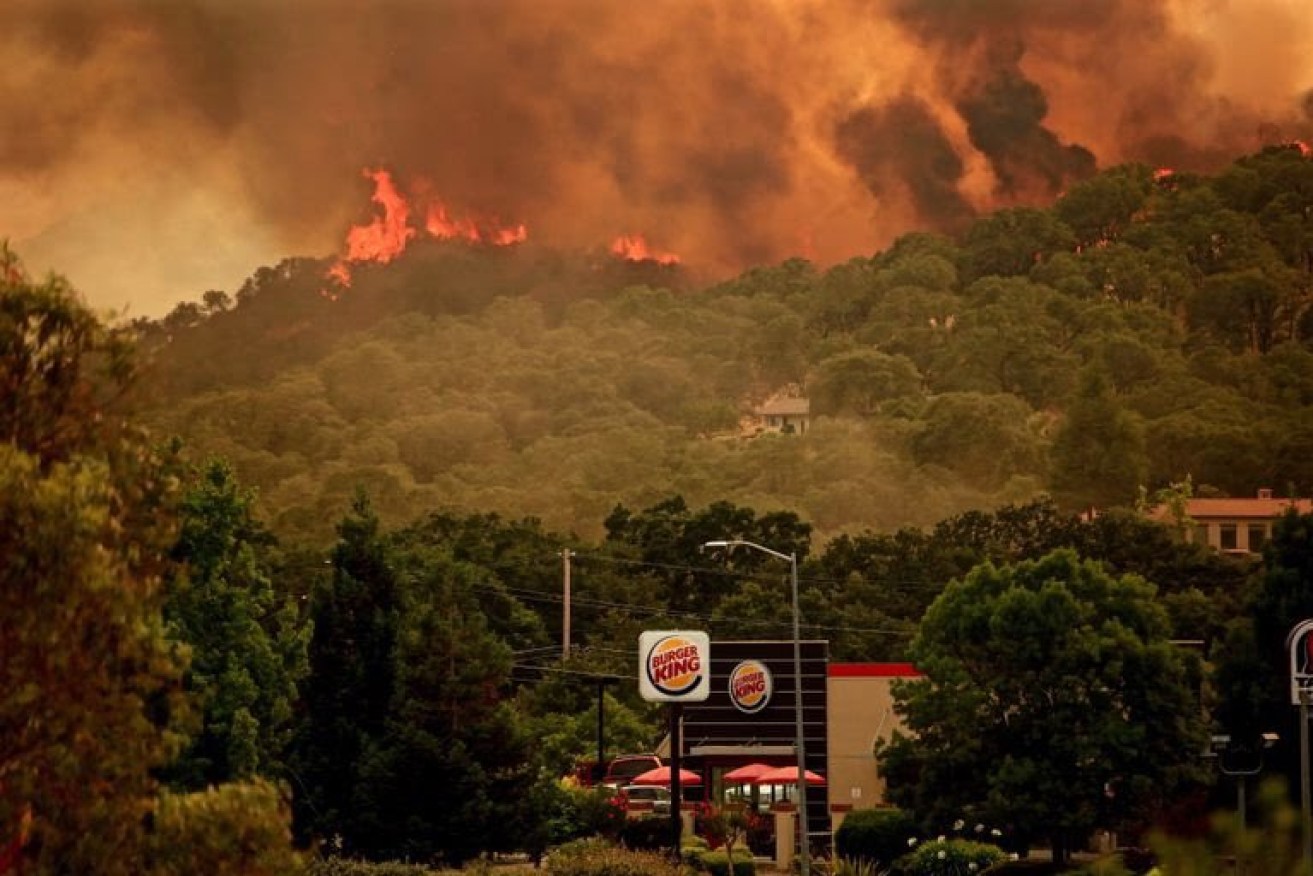 NSW Rural Fire Service are most concerned about forest areas. Photo: Twitter/ NSW RFS
The prolonged dry conditions across south-eastern Australia have prompted an early start to the fire danger season.
The NSW Rural Fire Service has officially declared Wednesday as day one of the summer bushfire season in 10 local government areas across NSW – with a month of winter still to run.
NSW RFS Inspector Ben Shepherd said "prevailing dry conditions" were to blame.
The affected regions are Armidale, Clarence Valley, Glen Innes Severn, Inverell, Kyogle, Lismore, Richmond Valley, Tenterfield, Uralla and Walcha.
The Bush Fire Danger Period begins today (1 Aug 2018) in 10 NSW Local Govt Areas due to prevailing dry conditions. Land owners must now obtain a free Fire Permit before lighting any fires. Don't be the fire risk to your community. Further info https://t.co/tueQzAKlQE #safeburning pic.twitter.com/Njzz8LuWPZ

— NSW RFS (@NSWRFS) July 31, 2018
NSW's official bushfire danger season generally ends on March 31 each year. However, Mr Shepherd said previous fire danger seasons had lasted up to seven months – and temperatures have remained in the high 30s and early 40s for prolonged periods.
He said residents in bushfire prone areas must have an evacuation plan.
"There's no doubt that what we have seen in NSW is longer fire seasons," he said.
Last year we came out of the warmest and drying winters on record and at this stage we're on par to possibly do the same."

In July, the Bureau of Meteorology said there was an 80 per cent chance of a drier than average season across northern Victoria and southern NSW.
"Much of eastern and southern mainland Australia have experienced a very dry first half of the year, so an outlook with increased chances of drier conditions indicates areas currently experiencing drought are less likely to see significant respite in the coming three months," it said.
The outlook also predicted the above-average temperatures experienced in earlier in 2018 were likely to continue.
"August days and nights are likely to be warmer than average for most of Australia. Much of the country has a greater than 80 per cent chance of warmer August days," the BOM said.
Its next quarterly forecast is due on August 16.
On Wednesday, the authors of a major international study warned Australia could face a dramatic surge in heatwave-related deaths if governments did not do more to help communities adapt to climate change.
Under the most extreme scenarios, the study predicted a 471 per cent rise in deaths as a result of heatwaves in Brisbane, Sydney and Melbourne between 2031 and 2080, compared with the four decades to 2010.
Lead author Yuming Guo, an associate professor of environmental epidemiology and biostatistics at Monash University, said the findings were a warning to governments.
Meanwhile, NSW RFS warned residents to obtain permits before conducting hazard reduction burns on their properties.
"In the last few weeks we've seen a number of private burn-offs get away from landholders and go on to burn neighbouring properties or even in some cases actually threaten homes," Mr Shepherd said.
He said residents sometimes walked away from burns they had lit, not realising that changing weather conditions might mean the fire could spread.
18 fire trucks from the #NSWRFS and #FRNSW are fighting a fire at 'The Rock' Roadhouse at North Arm Cove on the Pacific Highway (Mid Coast) The structure is completely alight & crews are protecting fuel storage facilities on site. There have been no reported injuries. pic.twitter.com/sgdgGbW48Y

— NSW RFS (@NSWRFS) July 31, 2018
NSW RFS has also noted a dramatic rise in the number of illegal fires being lit.
"If you do the wrong thing you will face the consequences," NSW RFS Deputy Commissioner Rob Rogers said.
On Tuesday, the Rock Service Centre, a small-scale model of Uluru in Hawks Nest, was destroyed in a fire. The cause of the blaze has not yet been determined.