Russia wins court battle over new ACT embassy site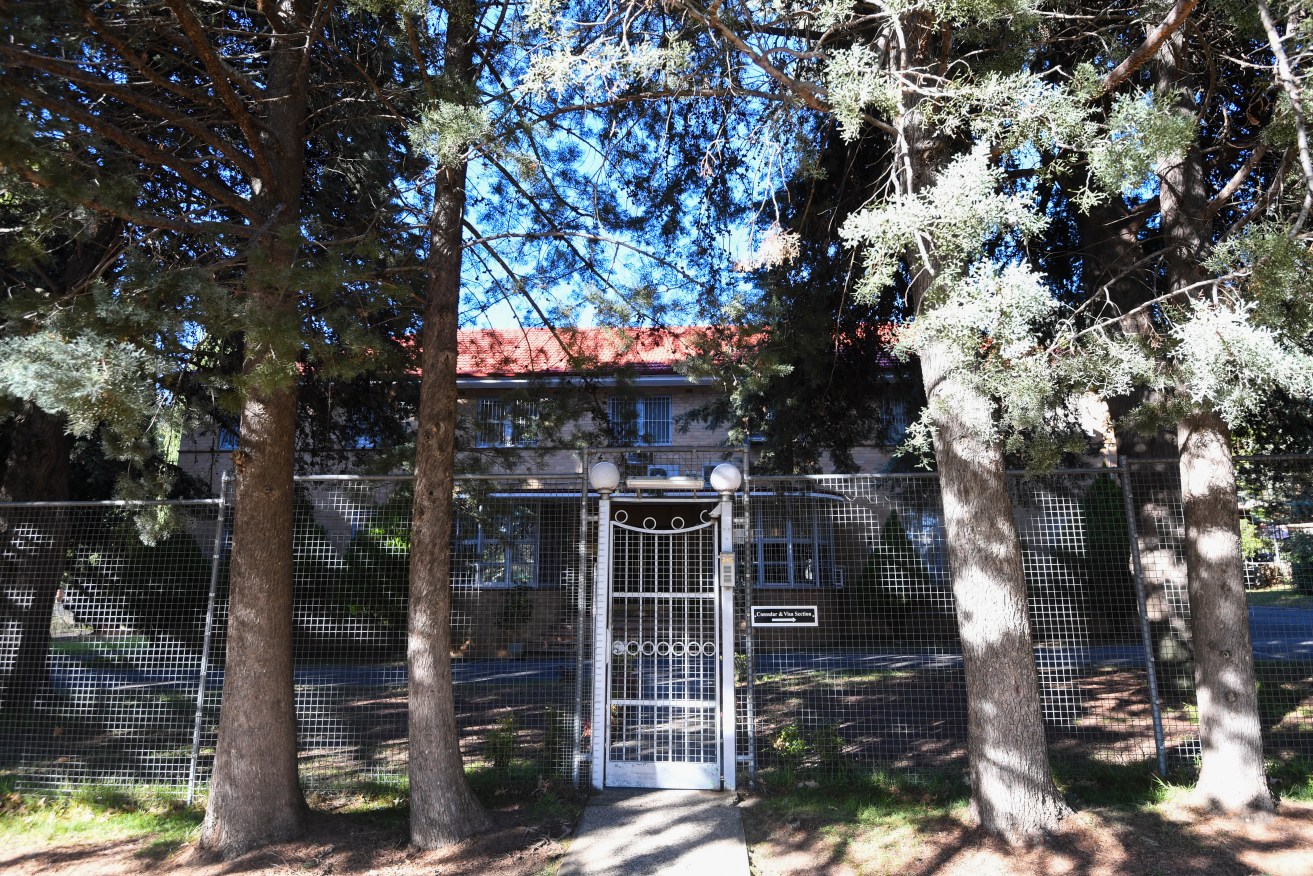 The government has been told not to interfere with Russia's "enjoyment" of its new embassy site. Photo: AAP
Russia has maintained its lease of a new embassy site in Canberra, despite a push to strip it due to inactivity.
The Russian government took the Commonwealth to court over the cancellation of the lease in Yarralumla.
The Federal Court ordered the Australian government to not interfere with Russia's "quiet enjoyment of the land".
The Australian government has also been ordered to not re-enter or take possession of the land for a five-year period.
The lease was cancelled by the National Capital Authority on the basis of inactivity.
Foreign affairs department secretary Jan Adams said the cancellation and subsequent reinstatement of the lease were not related to Australia's stance against Russia and its invasion of Ukraine and were a matter of contract law.
Opposition foreign affairs spokesman Simon Birmingham said people would be concerned that Russia would be entitled to build a brand new embassy at a prime location in Canberra.
"Surely the government is looking at avenues, legal (and) appropriate avenues, to ensure the Russian Federation doesn't get to exercise this right to build a sparkling new embassy," he said on Thursday.
Ms Adams said Australia was a nation that respected the rule of law and property rights.
The foreign affairs department was consulted by the National Capital Authority but didn't get involved in the proceedings.
Senator Birmingham also pushed the government to provide extra assistance to Ukraine, after Kyiv recently called for the donation of Australian Hawkei vehicles and tanks.
Ukraine has launched a public campaign for extra Australian support, backed by a social media video using footage from the Australian smash hit film Mad Max.
Senator Birmingham said it was embarrassing that Ukraine had to result to public campaigns after direct lobbying from Kyiv to the government.
"This is now a public campaign being waged by the Ukrainian government and officials, presumably out of frustration because they haven't managed to get a response from Australia," he said.
"It speaks to our standing in the world, it speaks to perceived support of Ukraine, it speaks to the responsiveness of the Australian government."
The government says it continues to support Ukraine and condemns Russia's illegal invasion.
Ms Adams also defended the fact that the Australian embassy in Kyiv was yet to reopen, despite other Western nations re-opening their consulates.
Ms Adams said no Australian embassies were open in active war zones "and certainly none that have drone and missile strikes occurring".
Relocating back to Kyiv required a robust assessment of security, which had recently deteriorated.
Unlike some NATO countries, she said Australia didn't have a defence presence within Ukraine.
"As soon as the conditions allow, I would be very pleased to relocate back into Kyiv," she said.
– AAP