Greens in fresh push for Murdoch media inquiry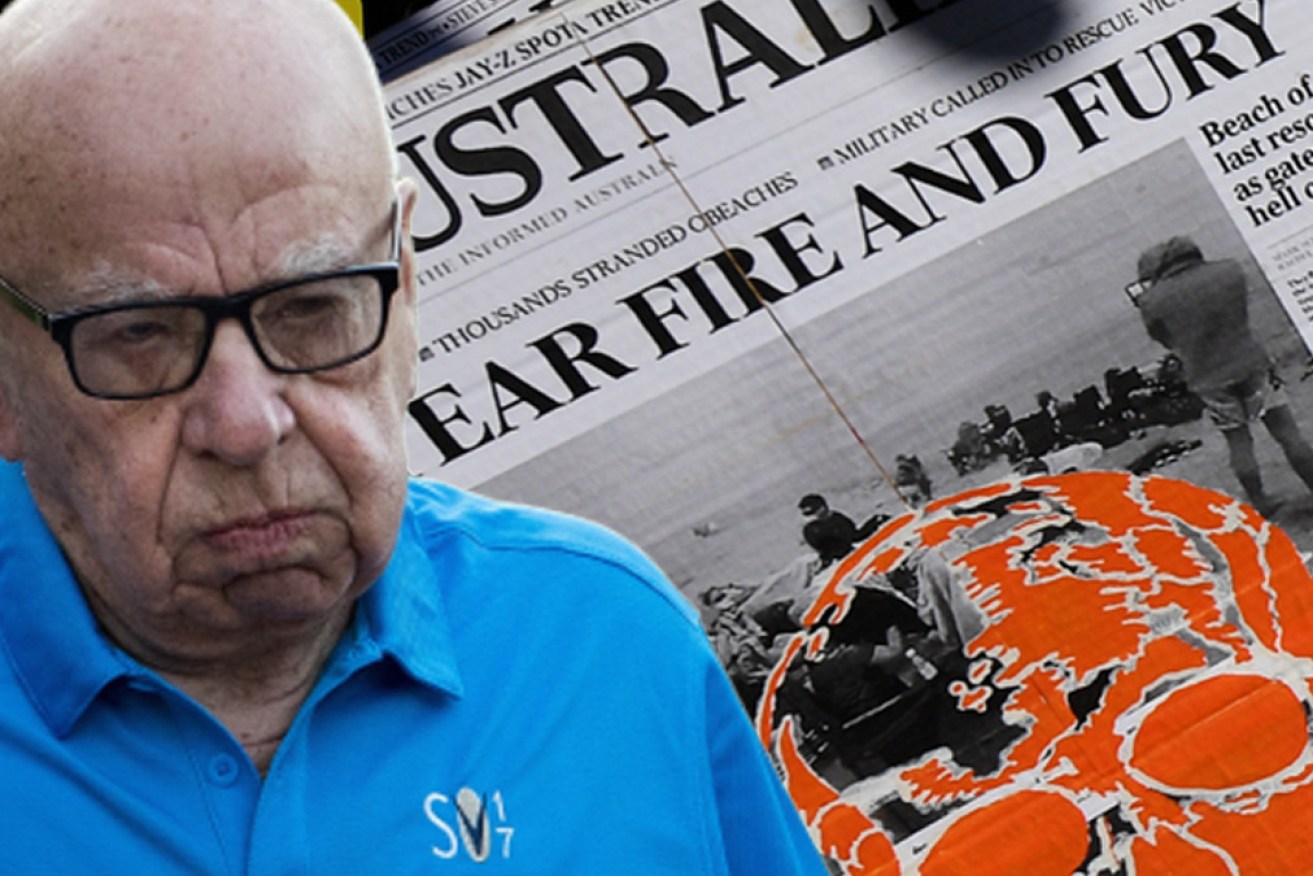 Mr Murdoch's admission this week of 'lies' from some Fox News hosts has prompted the renewed push. Photo: TND
Greens Senator Sarah Hanson-Young will introduce legislation to establish a federal parliamentary commission of inquiry into Rupert Murdoch's media empire later in March, claiming Australians' trust in journalism is at an all-time low.
If established, the commission would have the full powers of a royal commission to compel witnesses to appear, and to report back to parliament.
A similar model of inquiry was used for the banking royal commission, which was established in 2017 following the successful passage of a bill through the Senate.
Senator Hanson-Young plans to introduce a bill this month, for an inquiry to probe the "Murdoch media empire and the control and influence they have over Australian democracy".
"Australians' trust in news and journalism is at an all-time low. The damage the Murdoch press has done to the integrity of the fourth estate and public interest journalism cannot be underestimated," the Greens spokesperson for communications said.
"Only a royal commission will be able to expose the true extent of this behaviour and make recommendations to the parliament to ensure it comes to an end."
It comes two years after former Labor Prime Minister Kevin Rudd invited Australians to sign a petition for a royal commission into Rupert Murdoch's News Corporation.
Mr Rudd previously claimed that Australian politicians were frightened of Mr Murdoch, with that fear extending to when he was in office.
His petition gathered more than half a million signatures – including that of former Liberal prime minister Malcolm Turnbull – and prompted a year-long Senate committee inquiry into media diversity in Australia.
The committee, which was chaired by Senator Hanson-Young, found it was "clear that the current regulatory framework is not fit for purpose and significant changes are required".
It recommended a separate judicial inquiry with the powers of a royal commission be established.
Mr Murdoch, who also owns Fox News, earlier this week acknowledged under oath that several of the network's hosts endorsed former US president Donald Trump's lie that the 2020 election was stolen from him.
The revelations were made during a deposition in a defamation lawsuit brought against the network by the voting machine company Dominion Voting Systems, which accuses Fox News of maligning its reputation.
Senator Hanson-Young said the revelations "must be the last straw".
"Rupert Murdoch should be giving evidence in Australia next," she said.
"A royal commission is the only way forward."
While Labor was in opposition, now Communications Minister Michelle Rowland in 2021 said a judicial inquiry into media diversity was not a Labor Party policy.
Prime Minister Anthony Albanese has also ruled out support, telling The Australian in April ahead of the 2022 federal election that he couldn't "see a case for any other regulation or inquiries".
Senator Hanson-Young is expected to speak about her proposed commission of inquiry at an Adelaide Writers' Week panel on Saturday, titled "Moguls and the media".
– with AAP
This article first appeared in InDaily and is republished here with permission
Topics:
Rupert Murdoch,
Sarah Hanson-Young