Albanese wades through choppy diplomatic waters on sonar confrontation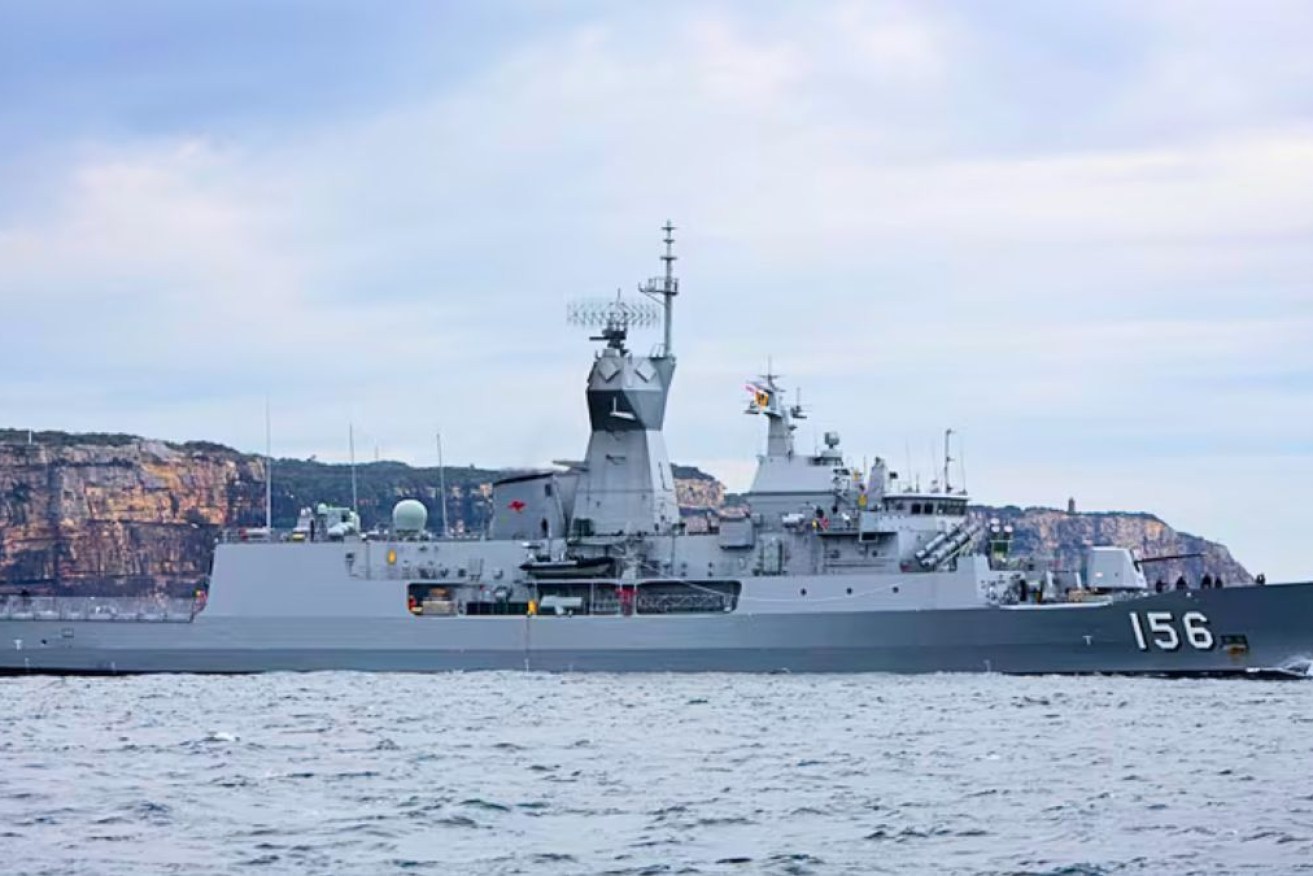 A row has erupted after China denied a destroyer set off sonar pulses, injuring Australian divers. Photo: Royal Australian Navy
Did he or didn't he?
Prime Minister Anthony Albanese won't say if he spoke directly with China's President about the injuring of Australian Navy divers with sonar pulses after a confrontation with a People's Liberation Army warship off the coast of Japan.
The controversy goes in part to the finer points of diplomatic protocol.
But it's also a reminder of the government's great challenge in trying to simultaneously mend a frayed relationship with China while keeping a check on its rising regional power – and assertiveness.
The Prime Minister called the incident dangerous and unprofessional.
"I can assure you, we raised these issues in the appropriate way and very clearly, unequivocally," Albanese said on Monday.
"China is in no (way) misunderstanding on Australia's view on this."
But he would not say whether he raised the issue directly with Xi Jinping in San Francisco last week.
China's defence ministry on Monday evening slammed the "reckless and irresponsible accusations against China".
A spokesperson said the People's Liberation Army Navy destroyer did not carry out any activities that might affect Australian diving operations.
"China kept a safe distance from the Australian ship," said a statement, adding, "we urge the Australian side to respect the facts".
Former prime minister Kevin Rudd said on Tuesday that keeping details private is a long-standing diplomatic protocol for informal meetings.
"We do not comment on the detail, (it's) long-standing practice of governments – Liberal, Labor and Callithumpian," he said.
Albanese and Xi met on the margins of a summit organised by America or different circumstances to their bilateral meeting in Beijing this month, a formal type of discussion whose contents are summarised and released to the media.
Sky reported on Tuesday that Albanese had raised the issue, citing unnamed sources.
That he might want to keep with protocol (and any undertakings made to the Chinese leader) is understandable.
After their earlier private conversation was leaked to the media, an exasperated Xi gave Canadian Prime Minister Justin Trudeau a dressing down at a summit in Bali last year.
"Everything we've discussed has been leaked to the papers," he said.
"That was not the way the conversation was conducted. This isn't how we go about it, right?"
Tellingly, that exchange was in public.
Xi had nine closed-door bilateral meetings with other leaders at that Bali meeting of the G20. Canada was not one of them.
Nor did Xi and Trudeau have a formal meeting last week in San Francisco. 
But Justin Bassi, the executive director of the Australian Strategic Policy Institute, said not raising the issue would have consequences for Australia after a string of earlier cases of military intimidation by China.
"There is no doubt that the actions taken and the use of the sonar was deliberate. It was dangerous and provocative," he said.
"If it is the case that the Prime Minister did not raise the issue, (China) will leave with the view that Australia is putting economic interests above security interests."
Aggressive behaviour by PLA ships is a recurring issue for Australia and other countries in the region.
Malaysian Prime Minister Anwar Ibrahim, who is also seeking to walk a fine line on relations with Beijing, recently spoke out on the issue of China's territorial claims after dozens of intrusions in Malaysian waters over several years.
Last month the Philippines, with whom Australia has an increasingly close strategic relationship, said its coast guard ships had been deliberately rammed by PLA vessels in a breach of international law.
Topics:
Anthony Albanese,
China,
sonar pulses