Coalition prepares to go nuclear in search of votes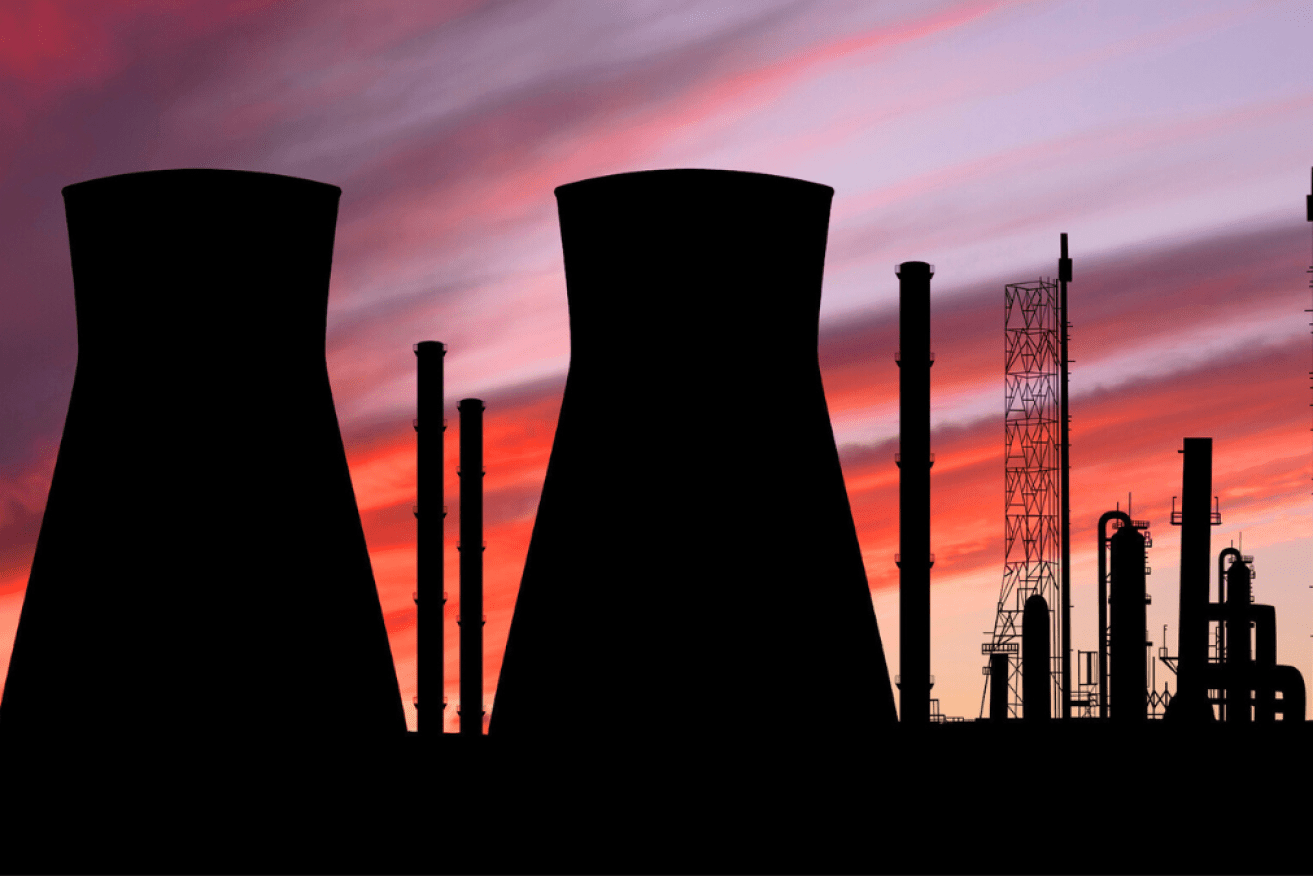 The coalition says nuclear energy should play a role in the shift from coal-fired power generation. Photo: Getty
In a bold gamble that has delighted its base, the Coalition is moving towards adopting nuclear energy as a critical plank of its next election platform.
Nuclear power has long been taboo in Australian politics; a ban imposed in 1998 has not been lifted.
But by twinning it with rising power prices and an appeal to electorates hit by the phasing out of coal power plants, the Liberals' energy spokesman Ted O'Brien hinted this week that he thinks the idea has appeal beyond the party's base.
Mr O'Brien is taking his lead from America, where the Biden administration's push to reindustrialise the country includes tax breaks for companies building reactors in former coal-mining towns in a bid to create green jobs.
Fission for votes
"They've made the decision not to get rid of coal, but as coal plants retire, they've looked at the options ahead of them, and they've made the decision that they want to move towards nuclear energy," Mr O'Brien said.
So far, the Coalition's policy is only to lift an existing moratorium, but it has promised nuclear will be a key plank of the climate policy it takes to the next election, likely in 2025.
Climate Change Minister Chris Bowen was asked how a party of economic rationalists could advocate the most expensive energy.
Mr O'Brien's critics, including Prime Minister Anthony Albanese, have called him Homer Simpson, the safety inspector at the Springfield power plant.
And while labour movements on either side of the Atlantic are behind nuclear plants as job creators, Mr Bowen pointed to a fraught political history in Australia.
"We look forward to the costings and the locations of the nuclear power stations when the shadow minister releases them," he said.
A slim majority of Australians backed lifting the moratorium on nuclear power last year, while support for keeping it in place fell compared to the year before. 
But a poll from the Lowy Institute has suggested that Australians' attitudes might change with the rising cost of their power bills.
However, the less abstract question of where to store nuclear waste presents real difficulties.
On Thursday, Resources Minister Madeleine King confirmed the government would not appeal against a ruling by the Federal Court which quashed plans for a waste dump on South Australia's Eyre Peninsula following an appeal brought by its traditional owners.
Low-level radioactive waste is currently held at about 100 locations around Australia, but not at one central, long-term facility.
Liberal MP Rowan Ramsey slammed that decision as "cowardly" and was ejected from question time for making interjections of protest.
Ms King said she was confident the government could find an alternative.
Michelle Landry, a Queensland LNP MP, and Barnaby Joyce, a New South Wales National, have nominated their electorates to house reactors.
Tweet from @SHamiltonian
An expensive option
Only two of the small reactors advocated by Mr O'Brien are in use worldwide, and experts say they are not likely to be able to be operational in Australia before 2040.
According to the CSIRO's projections, they are much more expensive than renewable sources such as solar and wind.
And building a civilian nuclear industry would also require training an entirely new workforce.
But Tony Wood, director of the energy program at the Grattan Institute, a non-partisan public policy think tank, does not rule out that nuclear energy might figure in Australia's move to realise net-zero carbon emissions by 2050.
Meeting that target hangs on the government's ambitious $20 billion plan to overhaul the nation's transmission networks to transition to greener power.
Mr Wood has suggested that small modular reactors could be needed as a hedge for reaching the last 10 per cent of the net-zero target if plans to overhaul the national grid stall or the cost of getting across the finish line blows out.
Topics:
Coalition,
Nuclear Power