What next for Scott Morrison? His latest move revealed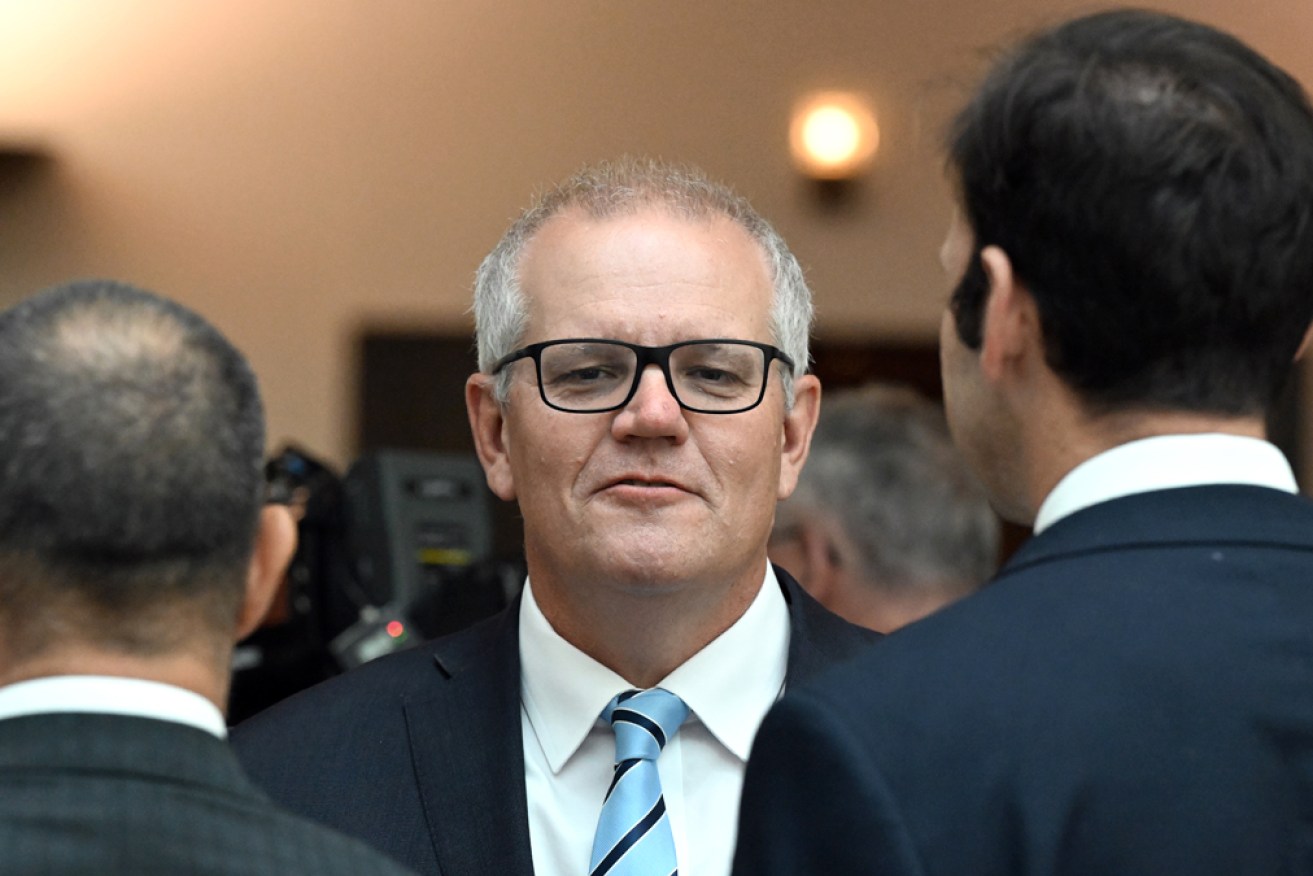 Former prime minister Scott Morrison has joined the board of an American think tank. Photo: AAP
Former prime minister Scott Morrison has joined the board of an American think tank filled with leading neo-conservative, foreign policy hawks.
Mr Morrison this week updated his interests register to disclose he was joining the advisory board of the Centre for a New American Security (CNAS) in Washington, D.C.
The decision comes amid mounting speculation about Mr Morrison's imminent departure from Parliament, including a mooted role for a defence contracting company.
Members of the CNAS board of directors include Richard Armitage, the deputy secretary of state in the Bush White House, Rupert Murdoch's son James, and Iraq War advocate Senator Joe Lieberman.
It is funded by dozens of defence contractors including Boeing, Lockheed Martin, Northrop Grumman and Raytheon Technologies, and was jointly founded by a Biden administration adviser and key architect of AUKUS, Kurt Campbell.
The Sydney Morning Herald this week quoted a confidant of Mr Morrison's saying that the former prime minister was preparing to join a defence company.
"It's in the AUKUS space based out of the UK," the SMH quoted the contact as saying.
'AUKUS insights'
Another former contact said they had been in "talks with corporations interested in the former prime minister's AUKUS insights".
Mr Morrison had been the architect of the anglosphere defence pact which will come at a long-term cost of $368 billion, and has been especially well received in Britain.
Part of the deal involves Australia constructing submarines jointly with Britain in Adelaide, but making use of American weapons systems.
One minister in the UK government told The Guardian shortly before AUKUS was announced: "The deal has definitely gone our way. The Prime Minister was buzzing about it when he told ministers, smiling and bouncing on the balls of his feet."
CNAS donors also include the government of Taiwan and Bank of America.
Tweet from @openpoliticsAU
Its publications include Atomic Strait: How China's Nuclear Buildup Shapes Security Dynamics (2023) and Atomic Kingdom: If Iran builds the bomb will Saudi Arabia be next? (2013).
"[China] is driving toward a more closed and illiberal future for the Indo-Pacific, core aspects of which would undermine vital US interests," the think tank wrote in a 2020 policy paper.
Mr Morrison's previous post-prime ministerial moves include a role on the board of the International Democrat Union, a body one commentator described as increasingly a home for the "intolerant far right".
Topics:
AUKUS,
Centre for a New American Security,
James Murdoch,
Joe Lieberman,
Richard Armitage,
Scott Morrison