Five of Australia's most successful women share their secrets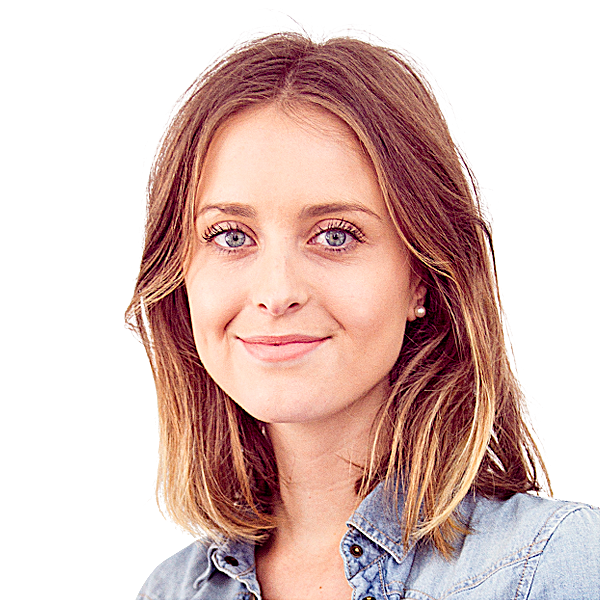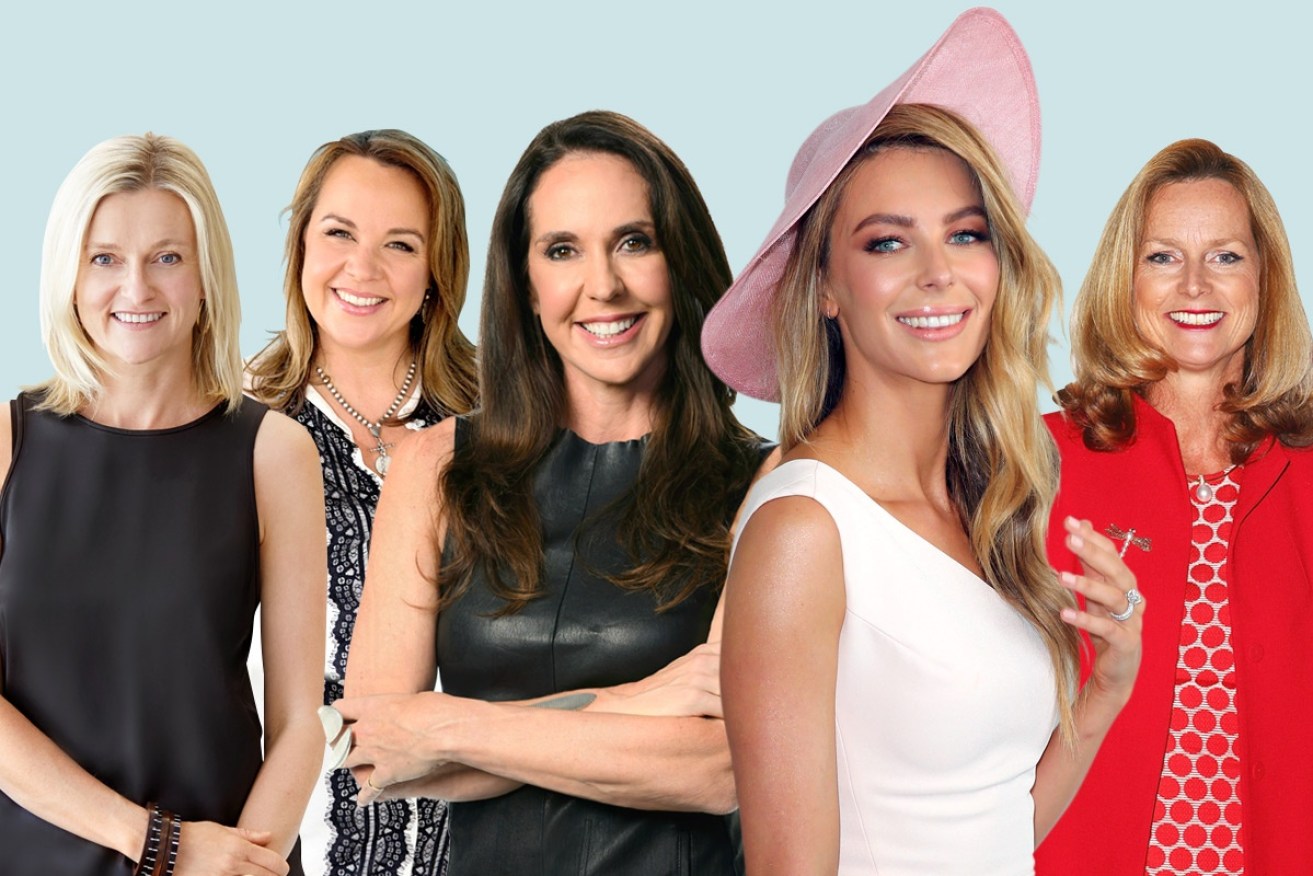 From their go-to breakfast foods to their biggest struggles, five power players tell us their tips for success. Photo: Getty/TND
Juggling multimillion-dollar businesses, health and fitness, family and friends and all-important personal time comes naturally to these five influential women.
Here, they tell The New Daily what a day in the life looks like.
Kristina Karlsson
Occupation: Founder of stationery company kikki.K
Breakthrough moment: Seeing kikki.K go truly 'global'. To see orders from people in over 143 countries is so exciting.
Wake up time: My perfect morning starts at 5am. I start by swirling a spoonful of coconut oil in my mouth for 15 minutes before spitting it out. I then drink a glass of warm water with lemon while I complete my three morning pages. I write about anything that comes to mind, it might be an issue I'm grappling with or something I'm excited about.
Then I'll light candles or the fire, drink tea, listen to inspirational podcasts, read a book or write in my 'life journal'. I finish with a few minutes of meditation. At 6am I exercise and by 7am I have had the most amazing start to the day.
What made you start kikki.K? After following my heart [from Sweden] to Australia to be with my partner, Paul, I quickly became dissatisfied with work and spent many late nights trying to figure out what I wanted to do.
When I became restless at 3am one morning, Paul encouraged me to write down everything that was important to me. I wanted to follow a passion and do something I truly loved, stay connected with friends and family in Sweden, have independence and earn enough to pay the bills! It was really from my initial 3am list that kikki.K was born!
What are you most excited about? kikki.K launching exclusively at leading US department retailer, Nordstrom.
How do you relax? With good food, good wine and good company.
Jennifer Hawkins
Occupation: Founder and CEO of Cozi swimwear and JBronze tanning line, co-owner of Sesion Tequila, partner in luxury travel site Bon Voyage and Myer ambassador.
Wake up time: I'm a morning person but I don't jump out of bed. Monday to Friday I get up around 5am. Jake and I have breakfast together and I pepper my team with emails. I get off emails around 5pm and that's my time to chat to Jake and just have a life. I'll say, 'I'm off now and anything urgent call me'. Saturdays I go to a one-on-one Pilates class to really give my butt a workout. Sundays I sleep in.
Daily ritual: When life became so busy I started doing Flow Yoga – even if just for 20 minutes each day. I also enjoy having my daily coffee – only one otherwise I get too jittery – and I talk to my Mum or Dad every day.
Happy place: We often go to the Maldives to get a bit of Vitamin D. Sometimes people say, 'don't you get bored?' I'm like, 'how can you say that?'. You get to read a book from front to back and lie in a hammock or jump on a jet ski. I also love Italy – it's so vibrant.
What is your biggest business struggle? Starting a company is a two-year process. If it's something I really care about I can procrastinate a little bit. I need a team because then I can bounce off people and we can make decisions.
What are you most excited about? Moving into our new house. It's been a long time coming and I'm really excited, not in a business sense, but just to have my pets there and to get a little routine happening.
Janine Allis
Occupation: Founder of international juice chain Boost (started in 2000) and an investor on Network Ten's Shark Tank.
Wake up time: I must admit there's no real rush to get out of bed. My daughter comes in and we have a snuggle. But my best work is definitely done between 10 and 2.
Go-to breakfast: A smoothie with banana, blueberries, kale, magnesium powder, liquid iron, turmeric, omega 3, Boost's immunity boost, olive juice, psyllium husk, whey powder, protein powder and Boost chocolate powder.
Daily ritual: I do my morning yoga after I drop my daughter at school. It allows me to be in a bikini still! I started 11 years ago. In fact – I just realised the only thing I'm actually qualified for is to be a yoga instructor!
Happy place: I'm always happiest if I've got sand between my toes. We've got a beach house on the Great Ocean Road and we spend every minute we possibly can there.
How would you describe yourself as a boss? I think my employees would say I can be quite inspiring because I have high expectations of everyone around me and I allow people to shine. I never yell but my employees would be very clear on what I expect.
What's the biggest business mistake people make? Sticking with mediocrity and not getting angry enough when things go wrong. Don't lose that edge or care factor.
Carolyn Creswell
Occupation: Founder of Carman's Fine Foods (started in 1992)
Breakthrough moment: When I first got my first order from Coles. My first job was as a checkout chick there.
Wake up time: Every morning I meet one of my close girlfriends at 6.30 and we walk for an hour. Then I come home and get ready for work, drop my four kids at school and head to the office.
Go-to breakfast: During winter I have our porridge sachets every morning. My role is to try all the new stuff so I'm constantly eating our products. My secret ingredient is always more vanilla.
Happy place: In my local bookshop. I'm like a heroin addict when it comes to books.
How do you de-stress? I rarely get stressed but when I'm overwhelmed I clean out my handbag and my car and sort through my emails.
What's the work environment like at Carman's? It's open plan, collaborative and everyone is very happy-go-lucky. We have lunch together every day – a local mum comes in and makes big salads, sets the table, heats everyone's lunches, lays it all out and calls out 'lunch is ready' and all 30 of us sit down together. It's really beautiful.
What's the best advice you've ever received? In the early days, when I was totally broke, it was really challenging and I couldn't pay bills. The guy I was working with said, "You just have to tell the truth". People have forgotten how important the truth is. It can help people grow. It's refreshing.
Naomi Simson
Occupation: Founder of online gift experience retailer RedBalloon and investor on Network Ten's Shark Tank
Breakthrough moment: When I didn't know every customer anymore.
Low point: I tried to sack myself! I didn't want to show up anymore. But when it's your business you have to show up. I got through by reading customer stories. When I hear the difference we make that propels me.
Wake up time: I do my best work before 7am. I love my black coffee.
Daily ritual: I walk the dog and I have apple cider vinegar every day.
What are you most excited about? The opportunity I have to serve more small businesses than I have before.
How would you describe yourself as a boss? Relentless, enthusiastic and passionate. I wouldn't say I'm the best manager in the world but I'm okay at leadership. I never want to be an emperor in new clothes – people have to be able to say what they have to say to me.