Leigh Sales on Trump, elite media and the ABC's women problem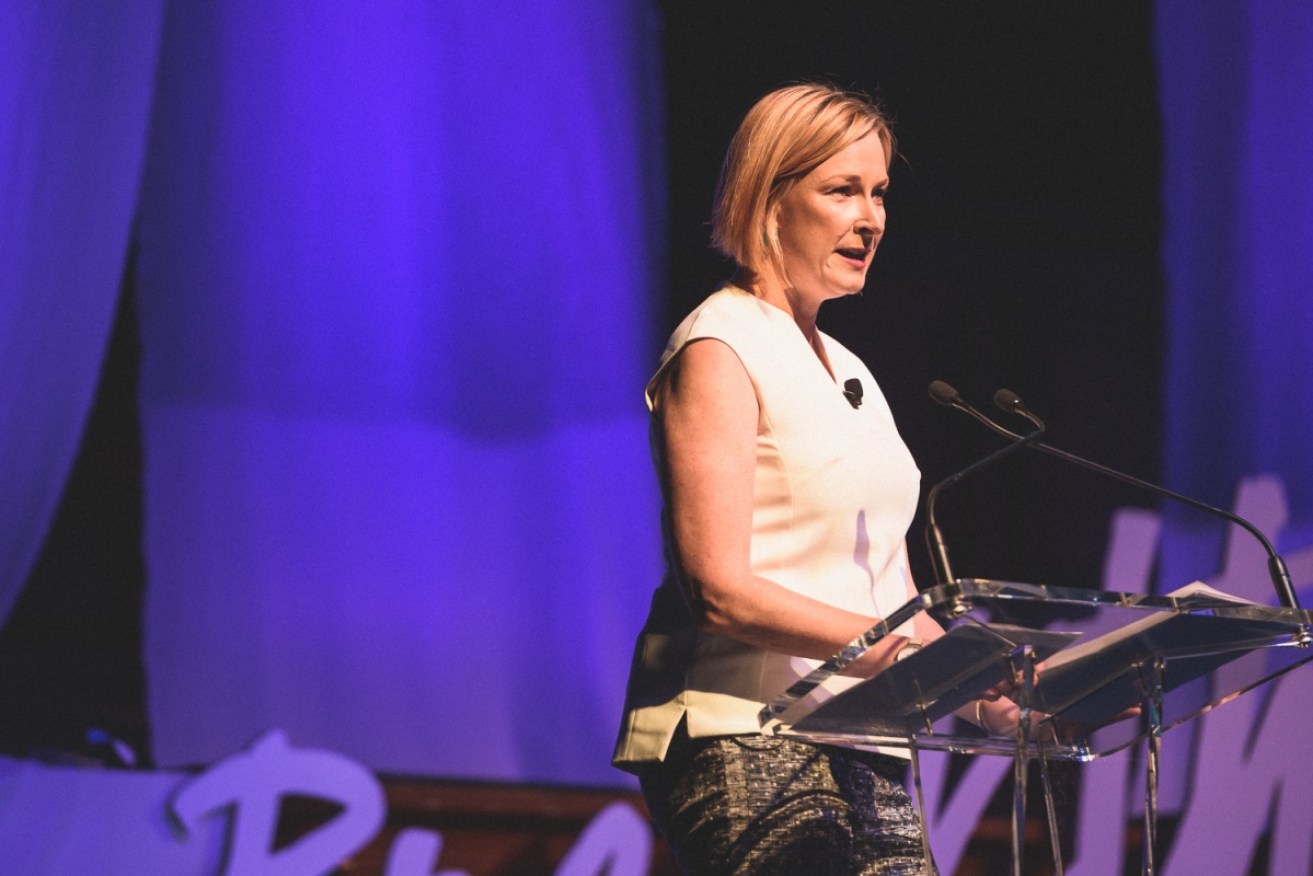 Leigh Sales speaks about women in the media at Breakthrough in Melbourne. Photo: Bree Dunbar
Leigh Sales, journalist, author, mother-of-two and host of ABC's 7.30, is known for her wide-ranging political interviews and no-nonsense approach to her high-profile subject.
Here, she speaks to fellow journalist Dr Anne Summers about gender equality in the media, the concerning rise of 'niche news' and what she'd like to ask president-elect Donald Trump.
Anne Summers: What are your thoughts on the reporting of the US election?
Leigh Sales: You can't say anything about the reporting of US election other than the fact that so few people were able to see it coming shows there is definitely a failure in the reporting of it.
I'm really bothered by this trend in reporting where it's what you call 'niche news' or 'cocooning', which is where people only want to hear facts that support their own world view.
I think that the obligation on journalists is to listen to everybody. Listen to people that you disagree with. Try to understand where they're coming from.
And I think probably there was a failure of that, because people don't seem to have been listening carefully enough to what the white working class in the United States were saying. Or if they were listening to it – they were dismissing it.
[I]t seems to be like there's a view if you support the facts, and you want to challenge people with the facts, that's an indication of a left wing bias.
AS: What is the one question you'd like to ask Donald Trump?
LS: If I found out I had an interview with Donald Trump, I'd spend every waking moment trying to figure out the best thing to ask him because I'd consider it so important.
For Trump I'd think, 'Ok, what is the key issue here'. And for Australians, maybe people are concerned he seems erratic, and 'is he something we can rely on'. And so I'd be looking for questions that are around that theme.
AS: Do you think your subjects strategise about how to handle you in interviews?
LS: To be honest, it shouldn't be that hard to come on my show and do ok, because every single person who comes on should know more in their subject area than I do.
If you're arguing a policy or position that doesn't stand up to any rigour, well, how is it even worth holding that position?
I don't mind with politicians going in really hard because I think if your position isn't strong enough you can't argue your case strong enough to come back against that, that's bad on you.
AS: What is it going to take to get women properly reflected in editorial coverage?
LS: I think it's going to take outside the media changing.
For example, say if I want to have more women on 7.30. It's a show where we always go for the person at top of tree. You want a politician, the minister, the head of dept, the CEO, the Dean of law school, the VC of the University. Those positions are overwhelming filled by men.
So it's very hard to then, where you're going for key decision makers, to get an even representation of women because men disproportionately hold those jobs.
One of my colleagues, Amanda Collins wrote about the challenge of getting women onto Q&A. Often women feel like 'I don't have anything to say', or 'I'm not an expert', whereas men are like, 'oh yeah, I know a bit about everything, I'll be fine'.
This is an abridged transcript from Breakthrough, a two-day event in Melbourne presented by Victorian Women's Trust.