Assange pursuit an obstacle for US-Australia alliance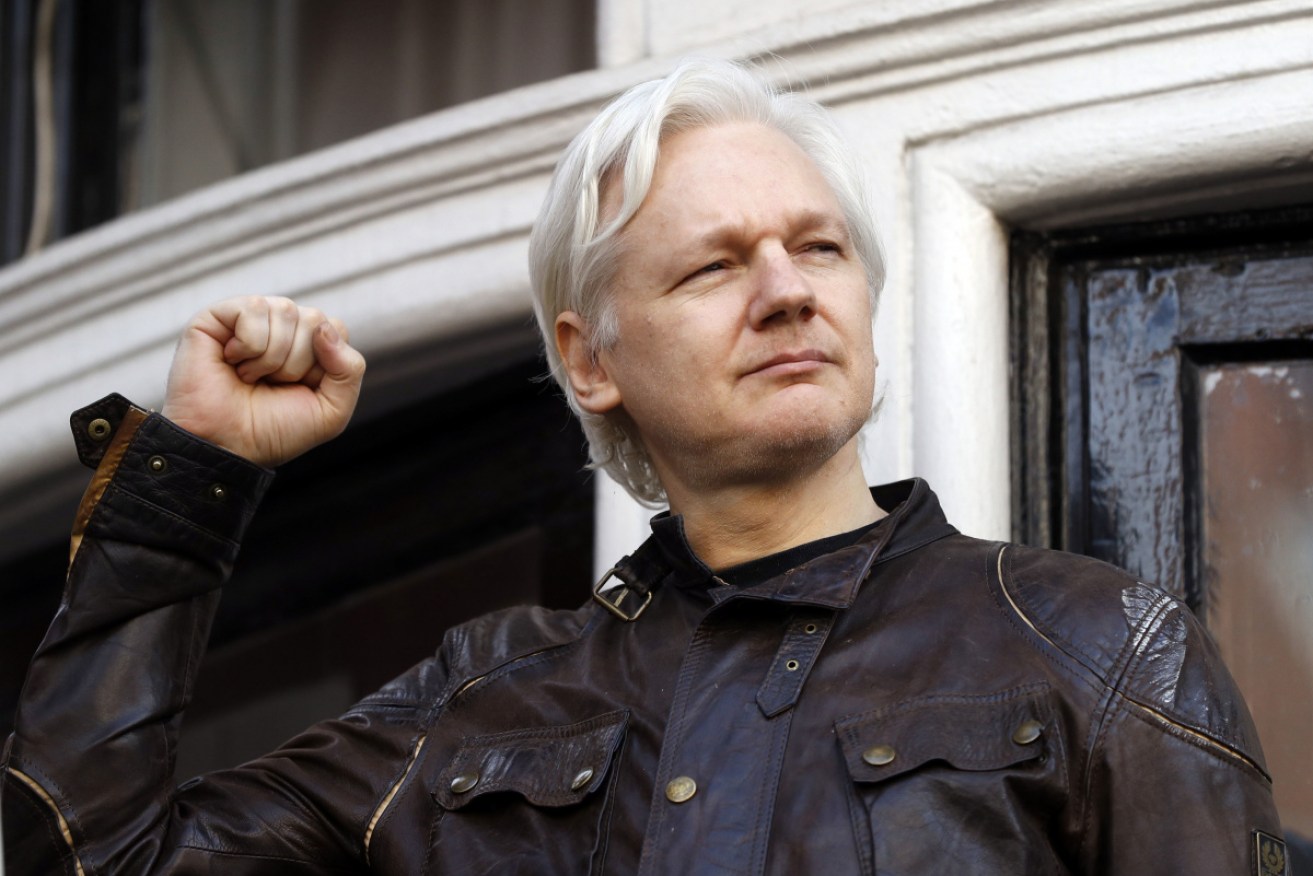 Supporters of Julian Assange are hopeful comments by the US ambassador to Australia could signal the end of the extradition pursuit against him. Photo: AAP
United States ambassador to Australia Caroline Kennedy has buoyed the hopes of Julian Assange's supporters that the case could be nearing a resolution.
Greg Barns, a barrister and advisor to the Australian Assange campaign, said Ms Kennedy was listening to the sentiment of millions of people across the country who wanted to see the matter dropped.
In an interview with the Sydney Morning Herald, Ms Kennedy said there "absolutely" could be a resolution and flagged the possibility of a plea deal between the US and Australia.
Assange, an Australian citizen, published a trove of classified documents more than a decade ago.
He has been in prison in the UK for more than four years and is fighting extradition to the US to face espionage charges.
Mr Barns said Ms Kennedy had met with countless people on her travels around the nation as well as a cross-party delegation of Australian parliamentarians in support of Assange.
"People want to see the US end this pursuit and (the ambassador) would have well and truly gotten that message," he told AAP.
"It's clearly a diplomatic issue because it has engaged the prime minister and the foreign minister – it's not an ordinary, run-of-the-mill extradition case."
Liberal MP Bridget Archer, co-chair of the Bring Julian Assange Home Parliamentary Group, said she had personally discussed his case with the ambassador in recent months.
"There's a broad acknowledgement now across political lines, and including people who probably don't care for Julian too much … that it's just gone on too long and there needs to be a resolution," she told an Australia Institute webinar on Monday.
Ms Archer said any plea deal should not involve Mr Assange being extradited to the US and called for authorities to address his rapidly deteriorating physical and mental health.
"Ultimately, we need to do what we can to bring Julian home to Australia and avoid extradition to the United States for, you know, a crime that he didn't commit," she said.
Since winning office in 2022, the Albanese government has been advocating for the US pursuit of Assange to end.
Prime Minister Anthony Albanese will meet with US President Joe Biden at the White House in October.
Mr Barns anticipated the Assange case would be high on the agenda for the meeting.
"This matter has become a sticking point in the alliance," he said.
"It's a matter of saying enough is enough and the case must end."
– AAP
Topics:
Caroline Kennedy,
Julian Assange